Maintaining a vessel for the United States Coast Guard is a significant duty. But why document a vessel? Boat owners must record their vessels to demonstrate that they are operating their vessels according to the law and maintain track of crucial information such as the boat's size and weight. If you possess a properly recorded vessel with the United States Coast Guard, you must properly document it with the Coast Guard (USCG).
The USCG also demands that these papers contain all of the pertinent information about your vessel's size, vessel equipment, and overall tonnage, among other things. It would be impossible to enforce safety standards and verify whether or not you are properly maintaining your insurance coverage if we did not have this information. So be sure to record your USCG watercraft as soon as possible! Here are reasons why you should document a vessel.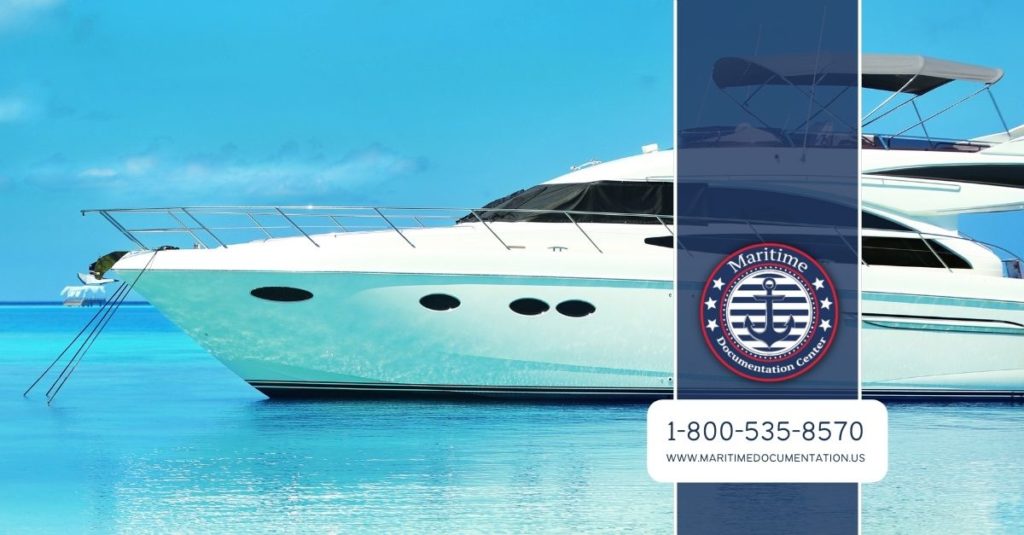 To Prove Ownership in Case of An Accident or Dispute
Having a Vessel Documentation is the most evident of all the reasons to have evidence of ownership. Unfortunately, accidents sometimes happen, and if one does, you'll need your paperwork to prove your ownership of the boat in question. Have all the necessary paperwork handy if you're chartering or hiring your vessel out to others if they need extra assistance with their investigation according to texas.gov.
The documentation of vessels is recommended in many places where piracy and theft are prevalent to prevent thieves and pirates (as well as relief organizations) from claiming the vessel as their own. Insurance and registration in different jurisdictions are two ways to reduce loss exposure. Still, documentation is one approach to verify that ownership will be kept in the event of a litigation or claim situation. Additionally, purchasers may check the vessel's history, past ownership, the date it was registered, and other facts stated on the registration records, which are normally documented online or through a physical certificate given by local authorities.
In Case of An Insurance Claim
In the event of an insurance claim, documenting a vessel is essential. A modest dent or a full-blown hole in your boat's exterior may be easily documented if you file a claim with your insurance carrier. In addition to images and videos, you should also keep a full record of the time, location, and manner the damage happened. You'll need your paper trail to get compensation from the government or to file an insurance claim, for example, if your boat is stolen. A vessel's title may be difficult or impossible to retrieve if a state body never documented it, and so there are no records of ownership. What caused the damage and how much it will cost you to restore should also be explained.
To Answer "Why Document A Vessel?", It Provides a Record for Tax Purposes
One of the most important considerations in purchasing VAT-registered assets, such as yachts and boats, is the issue of ownership. Buying a ship with a flag from a nation other than your own might provide a legal challenge. In addition, you must guarantee that you have followed the law governing VAT registration if you are purchasing this kind of asset. A growing number of individuals realize that even a modest vessel may bring in a small amount of money. Payments may be done by the hour or, in certain situations, by the day, depending on the kind of boat. If you use your boat for commercial purposes, you may be able to deduct some of the costs. You'll need to maintain accurate records, including receipts, to claim these deductions.
To Keep Track of Repairs and Modifications Made to Your Vessel
Even if you spent a lot of money on your boat, it still might not be able to withstand severe weather or other natural disasters. Many people who own a small boat, such as a fishing boat or a yacht, feel they will never be involved in a maritime incident. No one can dispute the significance of keeping track of repair costs following a boating accident. Keeping track of a vessel's repairs and alterations may be crucial when dealing with insurance, law enforcement, and in the event of a lawsuit, among other things. The importance of correctly documenting one's labor cannot be overstated. According to the law, these data are more than simply beneficial – they may be mandated. If you ever find yourself in need of repairs, you won't be hit with a nasty shock in the form of a bill.
To understand why recording a vessel is crucial, one must look at the vessel itself. Owners and operators may take advantage of a broad variety of possibilities and advantages thanks to the different levels of documentation. In other words, you don't want to fall short in terms of documentation. There is a wide range of options at your disposal to avoid any future problems. The Maritime Documentation Center may be reached at (800)-535-8570 if you have any inquiries on "why document a vessel?"