Are you in need of boat documentation services? If so, then you are well aware of how essential it is to ensure that it is maintained in excellent shape at all times. This serves to keep you and your passengers safe while you are out on the water and contributes to the overall worth of the vessel you are operating. As a result, it is essential to make use of all the services and products available to assist you in maintaining the optimal condition of your boat, including the documentation services offered.
Many genuine and respectable service providers available today can provide various advantages, even though some individuals may be reluctant to use such services. Consequently, why should you give careful consideration to making use of documentation services? The following arguments support the contention that boat documentation services may be trusted and should be used.
Boat Documentation Services Are Knowledgeable About Maritime Law And Can Help You Stay Compliant With Regulations.
There are several aspects of maritime law that you, as a boat operator, are responsible for monitoring to ensure that you comply at all times. A good number of these are associated with boat registration, which is a term that describes the mandates that must be met to register your boat and maintain its documentation. You are required to do this to get access to ports and other locations that demand evidence of your legal ownership of the vessel before allowing you entry. Fortunately, some firms specialize in yacht paperwork and can assist you with all this. They can assist you in remaining in compliance with the requirements since they are well-versed in maritime law and know all there is to know about it.
They Can Safeguard Your Yacht Against Confiscation And Other Legal Difficulties.
What kinds of legal documentation do you require? It is dependent on where you reside. But one thing cannot be argued: if you do not have it, another person may take away your boat. This may occur for various reasons, including taxation, concerns over safety, or even measures to prevent theft. Unscrupulous purchasers may claim they never got the required papers and take possession of the boat in your name if you are trying to sell your yacht, and there is a possibility of this happening.
Suppose you wish to get rid of it by donating it to a charity or giving it away as a gift. In that case, the charity will demand verification that it is safe and legal before they accept it as a contribution to the charity. If your boat is involved in an accident, the authorities will likely want evidence that everything was carried out under regulations to identify who is responsible for the incident according to uscgboating.org.
Documentation Services May Help You Shift Ownership Or Receive Boat Insurance
.
Documentation services provide a diverse selection of assistance, such as assisting you in submitting an application for a change of ownership and assisting you in acquiring insurance for your vessel. They can also help you with more menial tasks, such as determining the current status of your boat registration or updating your address on your certificate of number. Not only are they handy, but they also provide boaters with a resource that is of the utmost importance. When purchasing a pre-owned vessel from a seller who does not have access to boat documentation services, there is no way to determine whether or not the vessel has been altered or damaged in the past and then repaired without the appropriate paperwork being completed. Before deciding to purchase a boat, most prospective purchasers will first request relevant documentation.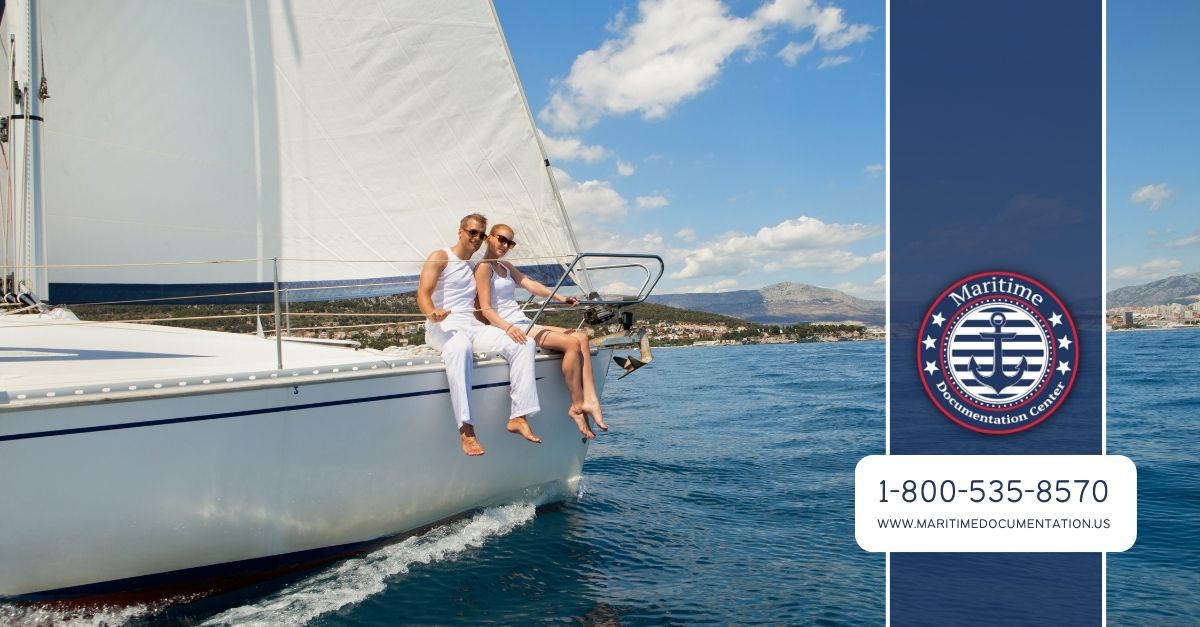 Their Rates Are Typically Very Affordable, Making Them An Economical Choice For Boat Owners.
Boats are a high-maintenance asset that needs some degree of care and maintenance, but they also have the potential to be significant assets for their owners. Suppose you've never owned a boat before and have no experience with it. In that case, you might find it challenging to keep track of all the different things you need to know, such as how to register your boat, how to get your hull inspected, and what documents you need to transfer your title, and so on. If this sounds like you, take a deep breath and keep reading. Because a lot of responsibilities come with owning a boat, it is a good idea to seek the assistance of specialists who can either explain these responsibilities to you or take care of them on your behalf. Boat documentation services are what you need in this situation.
Whether you need a title, bill of sale, or other documentation for your boat and yacht, we'll work with the government on your behalf to make the process as easy as possible. In many cases, we can even handle it all over the phone! If there are any questions about your documentation needs, "contact the Maritime Documentation Center today at 800-535-8570 for more."