US Coast Guard documentation (aka USCG documentation) has many benefits. It records your ownership with the government, provides you certain protections in foreign waters, can help with financing, and much more. It's also a vital step for commercial vessels. 
Once successfully filed, the National Vessel Documentation Center (NVDC) provides a Certificate of Documentation. This gives the vessel owner their proof of ownership and grants other legal benefits. Now, which ships and which types of owners qualify for USCG vessel documentation?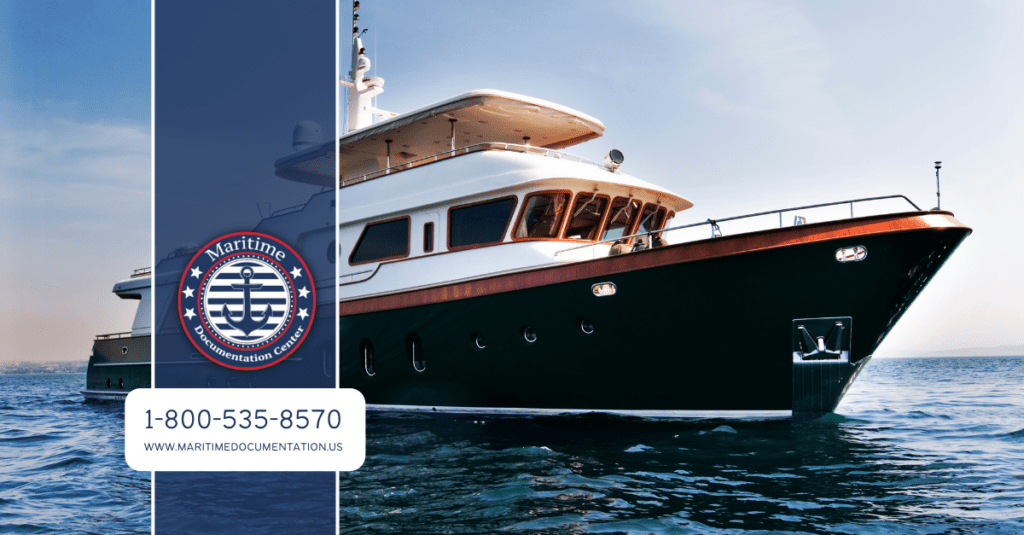 Vessels that Qualify 
There are some general requirements for your vessel before you can get USCG documentation. Two important ones include:
Your vessel must measure at least five net tons. This is determined by the volume of the hull structure itself. If you don't feel like measuring and doing the match, one general rule of thumb is that vessels of more than 25 feet are likely to measure five net tons. There are exceptions here for oil spill response vessels.

Your vessel must be able to navigate on its own bottom. This is regardless of if it is mechanically powered.
Commercial Vessels
Any vessel planning to engage in commercial activities must get USCG documentation, including fishing, freight purposes, transporting commercial passengers, and more. Depending on the commercial use, there are additional vessel build and other requirements needed. It's important to be upfront about the purpose of your vessel since these operating standards can be very specific and are related to shipping design, environmental standards, and more.
Recreational or Pleasure Vessels
These types of vessels also qualify for USCG documentation. It may or may not be necessary but it is often preferable. Some vessels that may feel like commercial vessels may actually qualify under this for vessel documentation purposes, so be very clear when applying for documentation.
Types of Owners who Qualify 
The general rule is that to be documented under US Coast Guard Documentation, the vessel should be owned wholly by a citizen or citizens of the United States. Recreational boats may be operated or commanded by foreign citizens, but the owner must be naturalized natural-born or a derivative citizen. Corporations and other legal / business entities that own a USCG documented vessel must also follow this rule.
You do not need to be the first owner of the vessel to qualify. The certificate of documentation is a lot like a car's lease; it tracks the history of the vessel and must be re-issued when ownership changes. Lenders can still be involved with the vessel when getting documentation.
A vessel may have multiple owners. In these cases, a "managing owner" must be designated. This person can be any of the individuals who own it. Business entities are the default managing owner when relevant.
After USCG Documentation
Once documented, there will be further requirements for your vessel. Your official number given by the US Coast Guard will have to place on your hull or another important part of the vessel. You'll also need to display the name and hailing port of your vessel on its hull exterior. Here at Maritime Documentation Center, we are more than glad to help you through these steps.
If you're a first-time owner, you can file for initial USCG documentation here. If you have different needs, click around the Maritime Documentation Center website to find what you need. We can also be reached by fax, phone, or email.