You probably already know this, but if you own a boat, you must ensure that your registration is always up to date. But you should know that your boat registration renewal date might change depending on the state you live in. Check out our guide to learn when your registration must be renewed and how to do it in a simple and efficient way. Because boat ownership comes with a significant amount of responsibility, check to ensure that you meet all of the prerequisites for registration. Don't let your boat registration expire! It may result in many difficulties, including the imposition of penalties and the seizure of your yacht. The following are some examples of when you must renew your boat registration.
When Your Registration Expires
You must re-register every time it gets close to its expiration date. There is no other option. It is required of you, and you must do it before the time limit is over. If you are the owner of a boat, you are required by law to make a payment to the government to obtain permission to use your boat on public waterways according to texas.gov. This is referred to as a registration fee; if you do not pay it, your boat will not be permitted for used on any body of water in the country. The date your registration is set to expire tells you when you are required by law to get a new sticker from the government indicating that it has been renewed. Should you fail to do so, you run the risk of receiving a monetary penalty or even having your boat seized if the government determines that "operating an unregistered vessel" includes having no valid registration for your boat.
When You Change the Name or Hull Identification Number Of Your Boat
Is it necessary to renew my registration before the hull identification number (HIN) expiration if my boat is registered with the state? In all likelihood, the answer is "no". Only when you alter the name or HIN of your boat should you be concerned about whether or not your registration has expired. What's the point of renaming your boat? If you want to resell it, this is an important consideration. Having official documentation of the boat's exact name is critical in this scenario since someone else may try to claim the boat without your knowledge. Even if they get a certificate of ownership and bill of sale with their names, there's no assurance that the yacht is theirs—even if they pass the inspection. When transferring your boat ownership, it's essential to ensure the state records are up to current.
When You Move To a Different State with Your Boat
If you move to a new state and own a vessel longer than 26 feet, you are obligated by law to inform the Coast Guard of your move. This legislation applies only if you are relocating from one state to another. If you are relocating to a new state, the state from which you are going will provide you with an application for transferring your registration. Once you have turned in this application, the new state will examine it and provide you with a new registration sticker. If you do not adhere to these protocols, you risk receiving a monetary punishment or perhaps being prosecuted for your actions. This may apply to you even if you're only relocating to a different part of the same city; to update your city's records, your local office will need to know where the vessel is now situated.
Do a Boat Registration Renewal When You Sell or Transfer Ownership Of Your Boat
Your boat's registration must be updated when you sell or transfer ownership. You also need to do this when you update the owner's name or address. A change in legal representation, such as getting married or adding another owner's name to your vessel for estate reasons, needs a boat registration renewal. You may do this online or by mail, just as you did when you initially registered your boat; make sure you have all the relevant paperwork and a completed application form. Renewing your boat registration when it's still in the same spot is a common misunderstanding. There is no need to register your boat every time you change hands or transport it to a different state.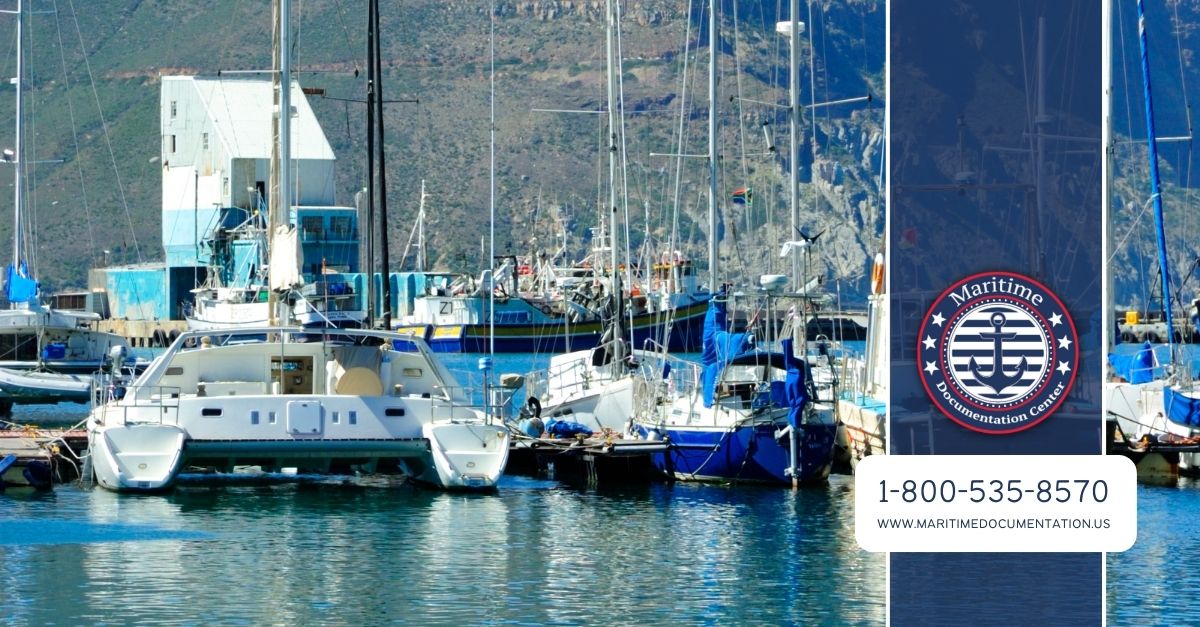 When Your Boat Is Damaged and Needs Re-Inspection By The USCG
You will need to do a boat registration renewal of your boat if it has been damaged to the point that it requires re-inspection by the US Coast Guard. When you get into an accident, even a minor one, the United States Coast Guard will ask you to have your registration renewed so that they can ensure that your boat is still in the most satisfactory condition possible. This is true even if you were fortunate enough to avoid having it sink. If you fail to get your boat registration renewed, the United States Coast Guard won't be able to inspect it. This means that if something serious, such as a problem with your boat's hull or engine, occurs while you are out on the water and you require emergency assistance, no one will be able to respond to assist you because they won't be able to inspect your boat.
Maritime Documentation Center is a USA-based company that offers high-quality boat registration renewal. Our company has a lot of experience in the industry, and our staff will be able to help you with any questions you might have. For more information on what we can do for you, contact us at (800)-535-8570.