Have you ever wondered what an abstract of title is? If you own a USCG vessel, perhaps you should. There are various situations in which you may need to get one. An abstract of title, for instance, will be needed if you want to make sure a secondhand boat you are purchasing is clear of any liens or to verify if the information on your insurance policy is accurate, and even as proof of ownership for the insurance company.
Many people, however, underestimate how long it will take them to get one, and the process tends to overwhelm them. In order to help you out, we have created this article, to show you how long it will take you to obtain it, in which situation, and what you will need to do to get one. 
Deciding if You Need an Abstract of Title or Not
To begin your "abstract of title journey" you will need to decide if you need one or not. This is because in some states it is not necessary to get one, so it might be a good idea to check this out with the appropriate local authorities. Soon after this, a decision will have to be made: you can either process the document in the state where you live or purchase a "reissue" of the Abstract of title. Make sure you have the relevant paperwork available: evidence of ownership and documentation of any repairs or alterations that were made to the vessel is a good place to start on.
It is essential when dealing with the USCG (United States Coast Guard) to be aware of the right procedure. Basically, it is the same as with any type of official paperwork, like dealing with banks or lenders or selling and buying a boat. If you are unfamiliar with the process, you can get overwhelmed. And when that happens, it might be a good idea to contact the Maritime Documentation Center. Our organization will gently guide you through the process by supplying you with the documents you will need to complete.
Abstract of Title Processing Times
Soon after this, you will probably want to know how long it will take your document to be processed. The thing is there is no a clear answer to this question: The duration will depend on the service provider and how accurate was the information you submitted. We advise you to give this matter enough time. There are, however, a few actions you may do to reduce the time processing, like providing current information from the prior owner.
The abstract of title, for example, will be needed if you are applying for a loan or transferring the ownership of a vessel. This will be beneficial for both the old owner, who will be able to show the potential buyer that everything on the boat is the way it should be, and the new one, who can keep the document.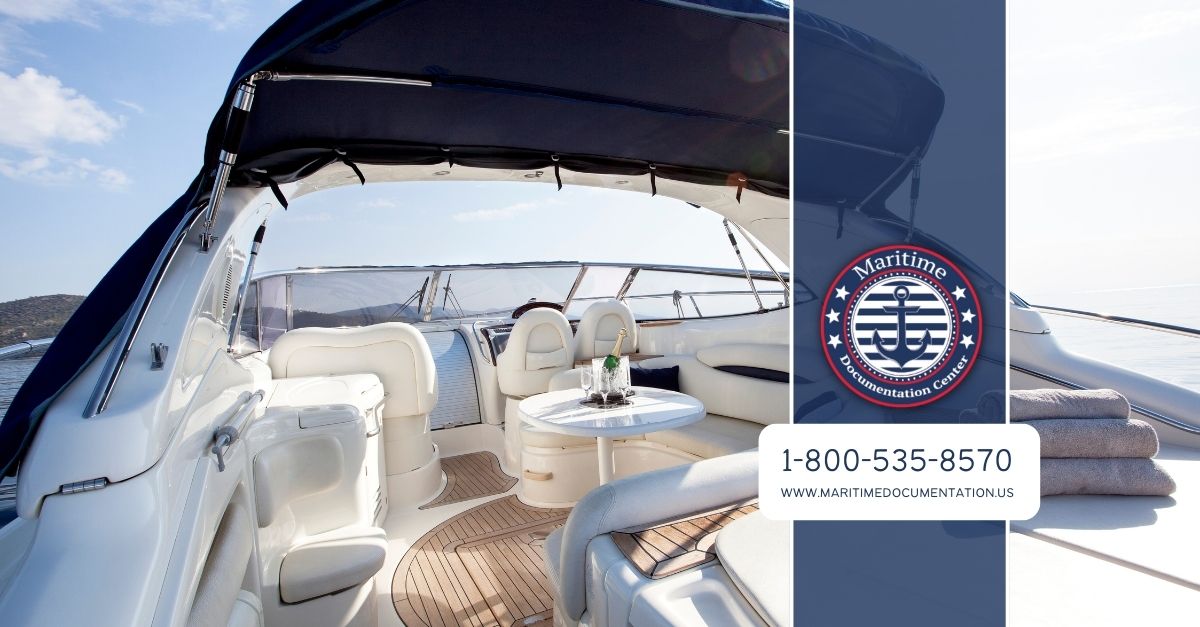 The Maritime Documentation Center has Every Type of Paperwork you Need
As you can see, an abstract of title is much more than a simple piece of paper with a brief history of the boat while it was documented with the USCG (in the words of lawinsider.com). And the Maritime Documentation Center can help you get it. We are a third-party agency that processes any type of US Coast Guard documentation on your behalf. If you want to know more about us, write us an email or fill out any of our forms. If you already know everything you need to about the abstract of titles, you can directly complete the form on our platform.