Weekly, one of the most common questions we receive is related to the USCG Satisfaction of mortgage. As such, the Maritime Documentation Center has decided to create this article to explain to you everything that has to do with it. When purchasing a boat with the help of a loan, a particular type of them is known as Preferred Ship Mortgage. This is because it gives you special allowances on your loan, in exchange for the bank putting a lien on your vessel. Once the mortgage is completed, you need a document to prove it and take the lien off. Let us show you how to get it.
USCG Satisfaction of Mortgage is Crucial to Sell your Boat
The importance of the USCG Satisfaction of Mortgage is even bigger when you are trying to sell the boat. This is because if a lien is still active on your boat, you won't be able to transfer the ownership of it. If you do so, you could be facing a fine of up to $10,000. The document we are talking about proves that you have finished your obligation to the lender, and there is no longer a lien on your boat. In other words, the mortgage has been satisfied, therefore the name of the document. This type of paperwork is essential to selling your vessel.
We haven't yet, however, explained the part of the USCG. Those are the initials for the United States Coast Guard. This is the governmental department responsible for the administration of maritime activity. As such, they issue the different certificates and boating paperwork you need to navigate on American seas, and they need to be able to overlook anybody exploring our territory through federal waters.
Which Boats can be Registered With the US Coast Guard
If you want to take a loan to pay for your boat, and later on show that the loan has been paid off with a USCG satisfaction of mortgage, you need to be registered with the US Coast Guard. The Preferred ship mortgage form allows you to apply for a preferred ship mortgage to be recorded against a vessel that is under U.S. Coast Guard Documentation. A mortgage cannot be recorded against the vessel unless the vessel has a valid Certificate of Documentation (COD) or an application for COD on file at the US Coast Guard.
Most banks will require you to be registered to lend you the cash you need to pay for your boat, but this will grant you preferred rates. The thing is not every boat can register with the USCG: only boats exceeding 5 net tons of weight. It is, in fact, compulsory for vessels over that net tonnage and used for commercial purposes.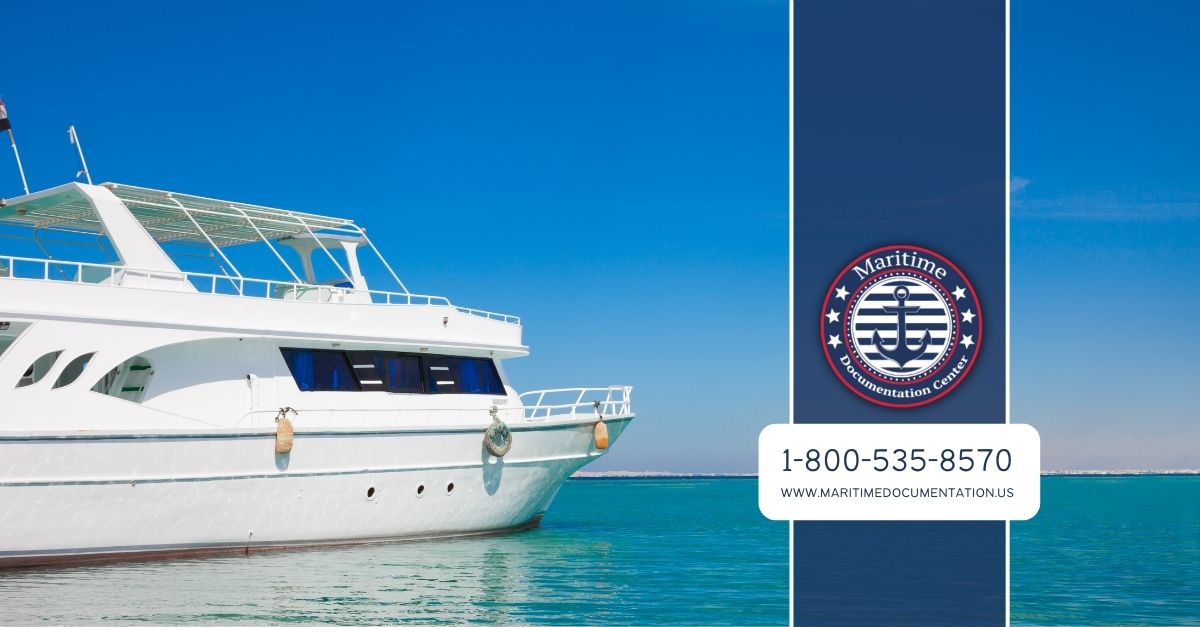 Filling your Applications Online With Our Help
As you may have noticed, the process of getting your USCG Satisfaction of Mortgage can be overwhelming and difficult to understand. You may even want to avoid the chance of not filling out the form correctly and risking paying a costly fine. Fortunately for you, this is where the Maritime Documentation Center can help you out. We are a private service that processes any type of boating documentation. Our representatives have gained plenty of experience when it comes to USCG applications, and they can assist you in submitting your forms in a timely and correct manner. Contact us today for any other information you need.