If you have been doing your fair share of research now that the summer is in full swing, because you want to make sure all of your United States Coast Guard (USCG) documentation is in order, you might have come across the abbreviation NVDC, short for the National Vessel Documentation Center. If that were your case, you might still be uncertain about what this center does, or what documents you can get from them. This article will give you an answer to those questions, so read on and find out!
The National Vessel Documentation Center
Let us begin by saying that USCG documentation is a national form of registration. Vessels with a net tonnage that exceeds 5 tons are mandated to get it if they are used for commercial purposes, and can choose to voluntarily register if their main purpose is recreational. The NVDC is a branch of the US Coast Guard that takes care of the processing of these documents. As it is stated on their website, "The National Vessel Documentation Center facilitates maritime commerce and the availability of financing while protecting economic privileges of United States citizens through the enforcement of regulations, and provides a register of vessels available in time of war or emergency to defend and protect the United States of America."
This mission is accomplished by issuing different forms that give you access to official documents. To make it even easier for you, we have created a list of all of those documents, so you can easily check if you can get the paperwork you are looking for.
List of NVDC Documents you can Access at Their Site
Here's a list of the forms you can get at the NVDC website. Keep in mind that you will need to download the document, complete it and then send it via regular post.
CG-1258 Application For Initial Issue, Exchange, Or Replacement Of Certificate Of Documentation; Redocumentation
CG-1261 Builders Certificate
CG-5397 Application For Simplified Measurement
CG-1340 Bill of Sale
CG-5542 Optional Application For Filing (Mortgage)
CG-4593 Application, Consent, And Approval For Withdrawal Of Application For Documentation Or Exchange Of Certificate Of Documentation
CG-1356 Bill Of Sale By Government Entity Pursuant To Court Order Or Administrative Decree Of Forfeiture
CG-1280 Renewal of Certificate of Documentation
CG-7042 Credit Card Form
CG-7043 Abstract of Title or Certified Copy of COD Request Form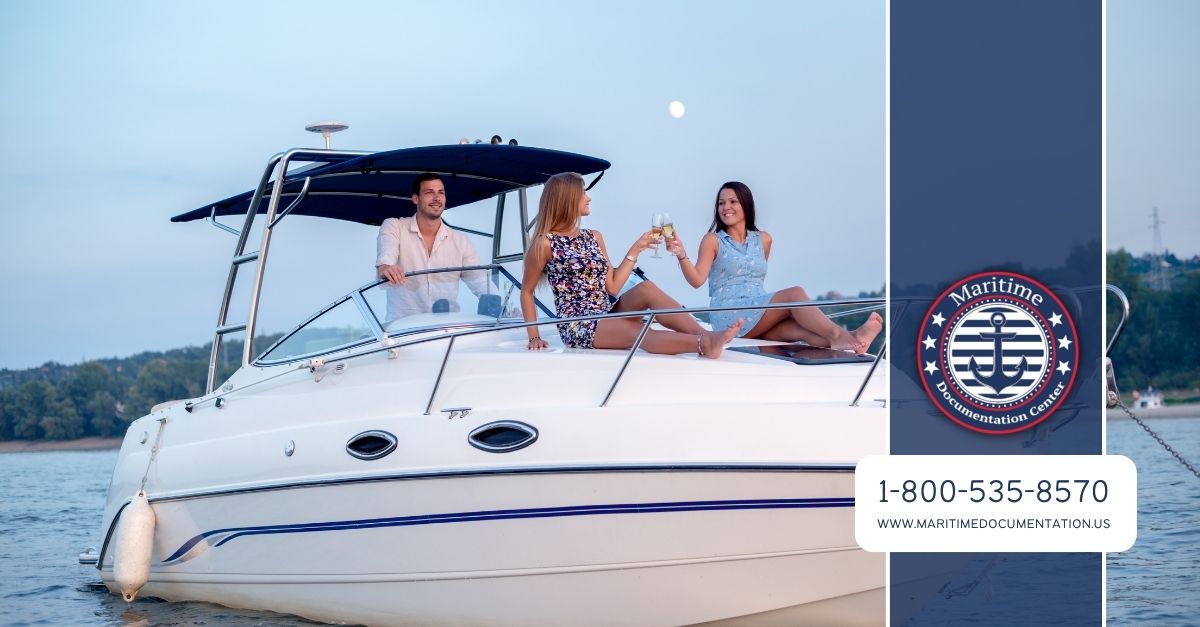 All of your NVDC Documents in One Place
Many people find, however, inconvenient to have to scroll through the NVDC website and complete the form manually. Luckily for you, that is when the Maritime Documentation Center comes into place. We are a third-party agency that allows you to complete the form online, entirely from the comfort of your house. We created a platform that is SSL-encrypted, so your details are also kept secure. Additionally, having someone from our staff overlooking your documentation can prevent you from making any mistakes. That way, you reduce the chances of delays in your document processing. Contact us today for any other questions you may have!