If you are not familiar with the boating industry at all, a term like "hailing port" will probably sound like something you can plug your phone or computer into. As you can imagine, given that you are on a vessel documentation website, it is not. The hailing port is, of course, the port in which your vessel hails. In other words, the closest port to where the managing owner lives, or the nearest to his place of residence. The "home" port of a vessel. Other than its definition, let us tell you a little bit more about this boating denomination.
What is a Hailing Port
To clarify what a hailing port is, even more, you only need to ask yourself one question: Where is your vessel docked the most during the year? The answer to your doubt will be the hailing port of your vessel. Generally, it is used to help the authorities to keep track of every registered vessel around the United States. Normally, it needs to be displayed next to your vessel name, if you have USCG documentation. That way, you will be identified by your name and hailing port instead of your state registration numbers. If your hailing port changes at any instance of your life, you can change it through one of the forms on our website.
USCG Documentation, if you are not familiar with it yet, is a national form of registration. It is mandatory for vessels used for commercial purposes with a net weight exceeding 5 net tons and optional for recreational boats which exceed that same size. The vessels that have this type of license, can be identified with their vessel name and hailing port instead of the state registration numbers.
Important information you need to Process your Documentation
As we said, it is possible to change your hailing port at the Maritime Documentation Center. On the left side of our site, you will see every form you have access to at our site. Starting to count from the top, the eleventh of them is called "Change of vessel name or hailing port". Once you press it, you will be redirected to the form you need to complete. 
Over there, you will be asked for your official number and vessel name. This form is also used to change your vessel name, so if you don't want to change it there is no need to fill in that blank. Next, you will want to complete your old and new hailing sports with their respective states. Later on, the official number and HIN, as well as the personal details (name, address, phone, email) from the owner of the boat. You will then be asked for the purpose of your application and a few yes/no questions, and once you are done with that you are free to go. It is time just to pay for the form you've got. Even though it is a bit more expensive than getting it by yourself, it is also worth mentioning that having someone overlooking your documents can avoid you from making any mistakes.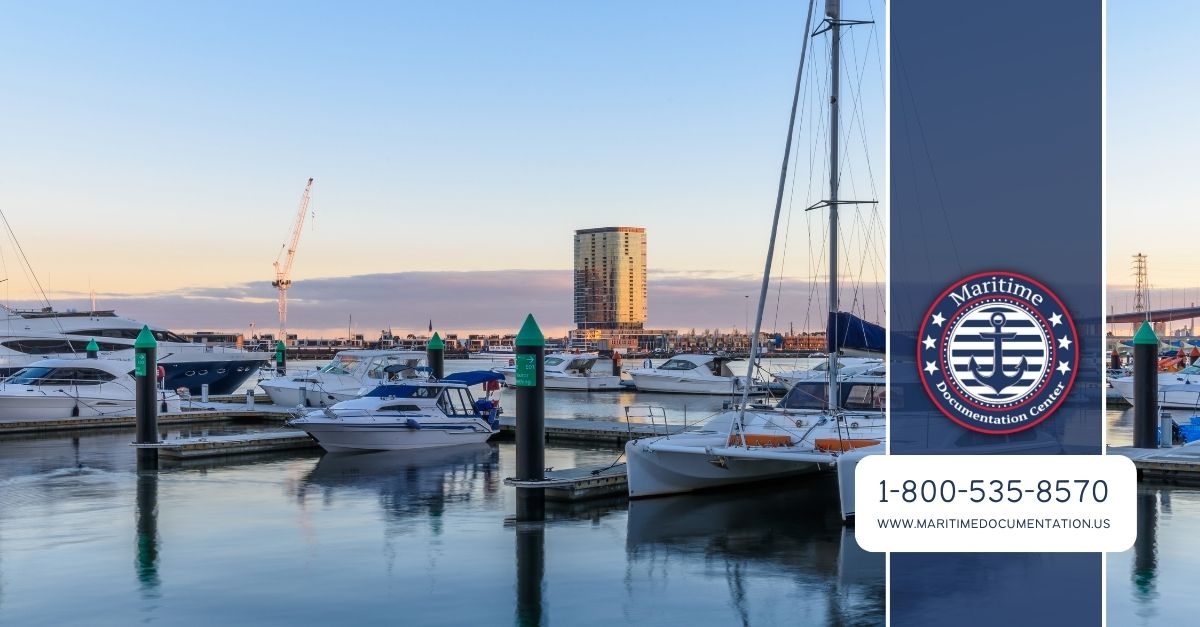 Get all the Forms you Need at the Maritime Documentation Center
As we said, the hailing port and many other boat documentation processes can be done at our site. Just contact us today and our friendly staff will be happy to help you. There is no need to say that you won't have to leave the comfort of your house to be able to get the document you are looking for. Reach out to us now and get your boat moving!