Unfortunately, selling a boat nowadays isn't as simple as just shaking someone's hand, taking the money, and handing over the ship. The days we are living to tell us you can never be too careful, and therefore you need to write a boat bill of sale to make the exchange official and even protect yourself from any future headaches you could otherwise have. For that reason, we created this complete guide with everything you need to know about the subject.  
Bill of Sale Definition
Per definition, a boat bill of sale is a legal document that shows the transfer of a vessel from the seller to the buyer. In a way, it is like a receipt you can get in a store, with the difference that this one has much more legal power. Not only are they used for boats, but also for large purchases such as cars, appliances, machinery, etc.
Given that they show that an owner of a particular element has been transferred (boats in our case), this document can be used as proof of ownership by the buyer. The buyer will then be able to use this paperwork to transfer the boat's title, update the registration or add boat insurance, among other things.
Information you Need to Include on your Document
It is important for your document to write the boat bill of sale as thoroughly as possible. You need to be specific and include as many details as possible, in the order for you and the buyer to have a clear agreement before signing on the dotted line. Additionally, having a witness or notary public during the process can also help to settle any arguments that may emerge.
Generally speaking, the following information needs to be included in the document:
Details from both the seller and the buyer like their names, ID information, and contact details (phone numbers, addresses, emails, etc)

All of the boat's relevant information like its VIN number, make, model, year, and registration number.

The price that the buyer is going to pay for the boat.

Conditions of the sale, including warranties or if there is anything of the boat that is not working properly (odometer not reading, etc)

If there is any other item you are including on the transaction (like a trailer, life jacket, or engine, for example).
If you are still uncertain, there are bill of sale templates available on the internet. You only need to make sure they are applicable to boats and compatible with your state's laws.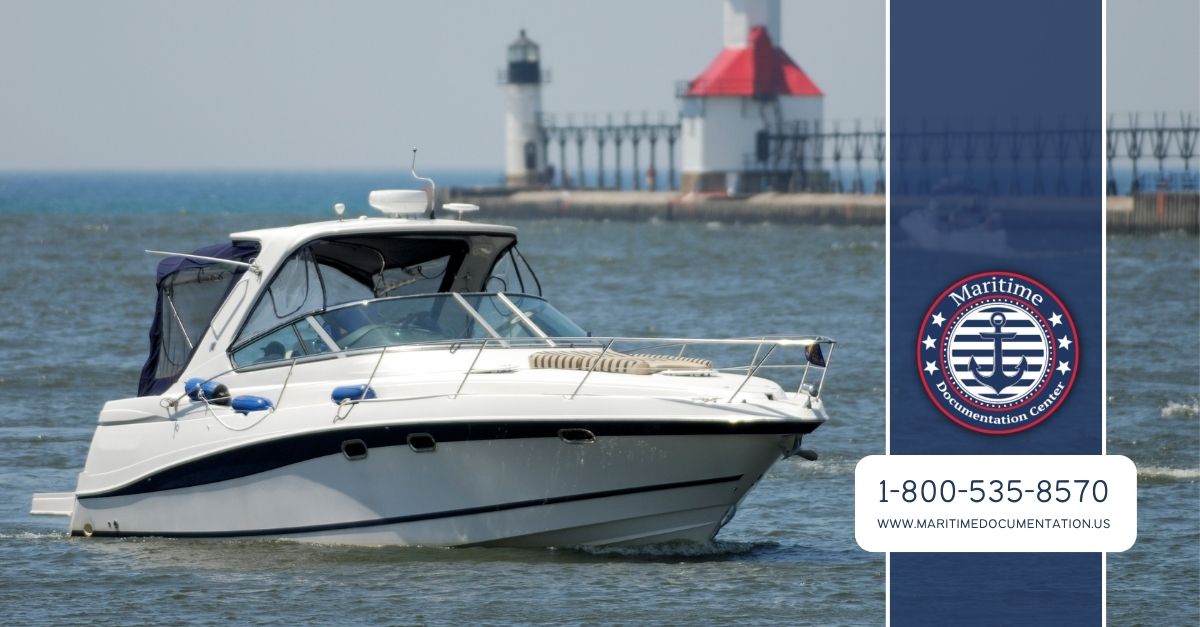 The Maritime Documentation Center
Now that you know how to write an appropriate boat bill of sale you can easily transfer the ownership of your boat. If your boat is USCG documented, however, you can process the form completely online with the "exchange" document you can find at the Maritime Documentation Center. In fact, you can find any type of vessel documentation to be processed online. Additionally, you will have someone from our experienced staff to clear any of your doubts and even overlook the submitted paperwork so no mistakes are made. Contact us today for any other questions you may have!