Here at the Maritime Documentation Center, our focus is on watercraft registration and documentation. Our site was built specifically to make it easier for you to take care of all of your watercraft document needs in a single place. We want you to be as safe as possible when you get out on the water. Safety is important during any season, but more so during this summer. If you're getting on your boat with people not in your immediate household, there are some social distancing tips you can follow to make sure that everyone enjoys a safe, healthy, and fun boat ride. 
Mark Your Space 
Six feet apart is the recommended distance for social distancing. Obviously, you can do more than that, but on a boat, it's not always easy to guess or estimate. That's why many boaters this summer have used tape or other kinds of markers to block off every six feet. If you use waterproof tape, you'll be able to pull it off once this is no longer necessary. You don't have to just do this on the boat either. For example, if you or others are going to sit on the dock for a while, you can do the same with chairs.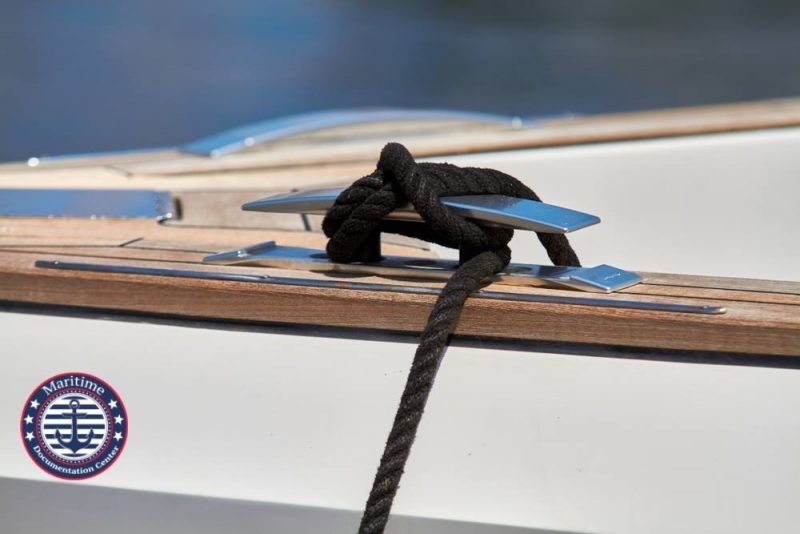 Just As With Personal Floatation Devices…
… Have a mask for everyone. You can strongly encourage them to bring their own masks, of course, but have some extras on hand just in case. To be clear, it's not "just in case they don't bring a mask," but rather, "just in case their mask gets wet during the course of a boat ride." The wetter a mask gets, the less effective it can be. So, just as you would have a personal floatation device that would fit for every person on board, have extra masks as well. You don't have to rush out and buy a bunch of expensive masks, either. In fact, you can just use clean bandanas. 
Separate What You Should, Hold What You Can 
If you're like most groups of people who go out on the water, there are one or two folks who are the "packers." Maybe they don't have that as an official designation, but they're the people who you assume will always bring sunscreen, will always have towels, extra bottled water, stuff like that. While they're always super helpful and kind, that can actually be not a great idea during a pandemic. So, everyone bringing their own items, packing them themselves, can help to keep everyone safer. 
Watercraft Registration and More 
If you follow these rules, going out on the boat won't be any less fun this summer. Sure, there will be a few extra precautions to take, but there's nothing here that would preclude you and yours from having a marvelous time out on the water. Should there be some downtime, you could use it (if there's an internet connection) to take care of your vessel registration at our site. For more, give us a call at (800) 535-8570.