As of this writing, it is November. That means all across North America, the waterways are gorgeous. The leaves have just about all fallen off, leaving the bare, sparse, and beautiful trees. Snow may have begun to fall, and winter is soon to swell. Many families and friends take this time to go out on lovely boating trips. One thing to always be aware of during this time: the cold. Particularly, the cold water. You always make sure that you're as safe as possible when you go out on the water. During November, there are additional steps that you should take. While our main focus is always vessel documentation, we want you to stay safe on the water. 
Plan Appropriately 
That's always important, but perhaps even more so during the winter months. Obviously, everyone has to have a life jacket that fits them. Specifically, it has to fit comfortably even if they're wearing heavy or layered clothes. Speaking of: layers are a great idea. You want to dress for the temperature of the water should you fall in, not the temperature of the air above. The water will almost invariably be colder. That said, make sure to have an extra layer of clothes you aren't wearing, too. That way, should you get wet or even chilled you can put on even more. 
If You Fall Into Cold Water: Don't Panic 
This is easy to say while writing a blog in a warm, heated home, but you don't want to panic if you fall into the frigid water. Do everything you can to catch your breath. Falling into the water unexpectedly can cause you to gasp involuntarily – that's just human nature. Adjusting to a cold shock response can take a minute. Keep your head above water, use your lifejacket to stay afloat, and you can be fine. For the most part, you have ten minutes of real, helpful, meaningful movement to find someone who can help and get you out of the water.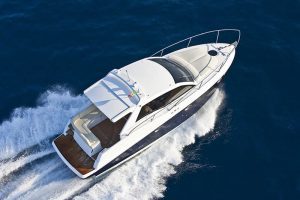 Have Multiple Ways to Call for Help 
To that end, you want to have as many ways to call for help or let someone know you need it when you go out on the water. That means giving someone on land a float plan, of course. But, it also means making sure your lights are in good working order before you leave the shore. Keeping your fully charged phone safe and dry is a great idea. Additionally, a VHF radio can get someone's attention even in areas where your phone doesn't get a signal. 
Vessel Documentation: A Great Way to Think About Your Boat When You Aren't On It 
For many, they find that they don't boat as much in the winter months. During this time, filling out your boat documentation can be less unpleasant than during the summer months. After all, when it's frigid outside, filling out your boat documentation can get you dreaming about those wonderful spring and summer months to come when you're back out on the gorgeous water under the warm sun. For more: (800) 535-8570.