When you own a vessel, you are responsible for submitting the necessary documentation to maintain your boat registered and in compliance with the law. A vessel bill of sale will be one of the essential papers you will need. When one person sells their boat to another, the boat's ownership must be transferred via a vessel bill of sale document. If you want to transfer boat ownership legally, you must have this paper in your possession. It is very crucial. This article will explain what a bill of sale for a vessel is, why you need one, and how to go about obtaining one. The Bill of Sale for a boat is crucial documentation for owners of USGC vessels. The following is a list of the reasons why you need one:
A Bill Of Sale Proves Ownership of the Vessel
Get a bill of sale as your boat's official receipt. In addition to establishing your legitimacy as the new owner, this document is a tangible reminder of the sale. This vessel bill of sale will establish your ownership of the yacht in case of a legal dispute, according to icrc.org. The boat's title, any attachments or riders, and other relevant details should all be included on the bill of sale. Lacking a bill of sale might force you to repeat the time-consuming and costly process of establishing your ownership of an item. 
Even if a bill of sale for a yacht isn't required by law, it might be excellent legal protection in case of any issues. Your boat needs insurance since most people will have an accident while boating at some time in their life. Adding a rider to your bill of sale may ensure that your liability insurance will cover any damages or injuries caused by an accident involving your vessel's (or someone else's) sinking.
It Transfers Ownership of the Vessel From The Seller To The Buyer
It protects you if anything goes wrong with the purchase or selling. A vessel bill of sale might help settle any questions about responsibility in case of an accident or damage occurring before the buyer takes legal possession of the boat; if there's a dispute over what happened and when you may use this contract to prove your side. It protects both parties if there is an unanticipated complication in transferring the title. 
Suppose one of the parties to the agreement cannot fulfill its responsibilities to transfer the vessel's legal title (for example, because of bankruptcy). In that case, there are established methods for dealing with this. Without a bill of sale and proof of insurance, you can't register your boat with the US Coast Guard or any other federal or state body.
The Vessel Bill Of Sale Records Any Existing Liens on the Boat
If there are any liens on the ship, they will be included on the vessel's Bill of Sale. Simply put, a lien acts as a cloud on the boat's title, prohibiting its transfer to another party until the obligation owed is satisfied. To avoid being held liable if the boat's new owner finds an unpaid debt, lienholders sometimes need a Bill of Sale or comparable papers before transferring the yacht to the new owner. 
You may use a Bill of Sale to prove that you paid for an item before handing over ownership. Having this information on hand may be helpful in the event of a disagreement about who, exactly, is the legal owner of the boat. Your ability to establish ownership suffers if there is no paper trail attesting to your payment. Your broker should be able to provide you with a bill of sale. At your request, they will complete the paperwork and sign it.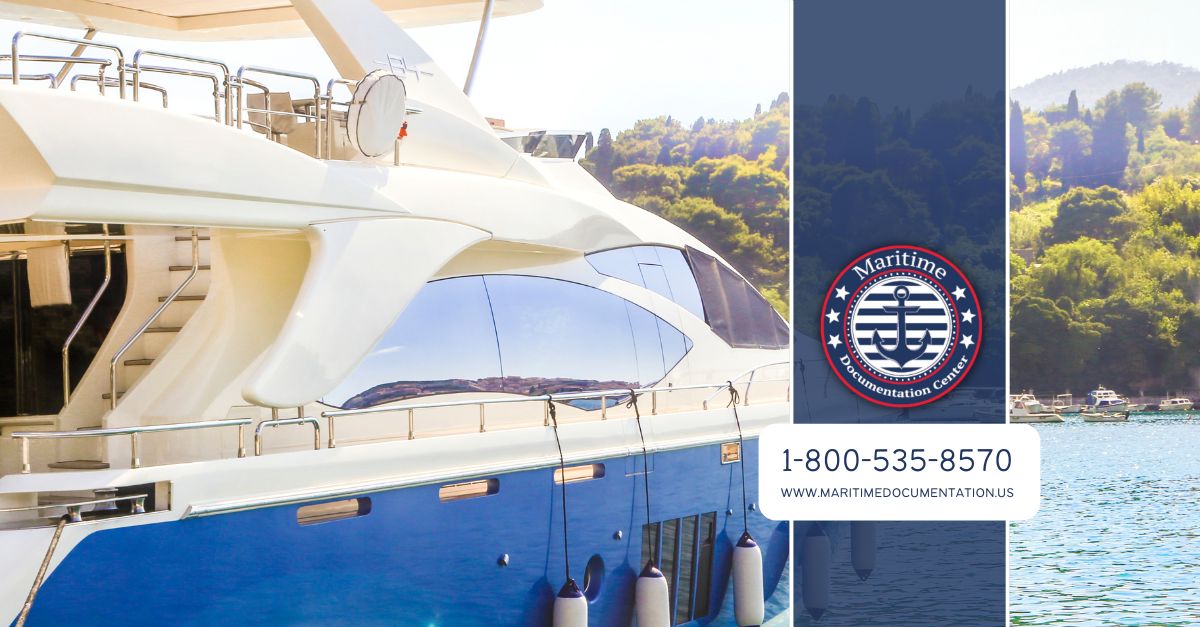 It Shows that the Buyer Has Been Paid In Full For The Vessel      
A bill of sale provides evidence that the seller has received payment in full and that the buyer is the rightful owner of the vessel. This document's presence is crucial if doubts or disagreements arise over the ship's ownership in the future. You should expect to create a bill of sale as part of the closing procedure if you have obtained financing from a financial institution to buy your boat. Be prepared to spend some time at the marine dealer if you want to acquire a new yacht since the necessary documents and funds transfers will take place here. 
You'll need the bill of sale to prove that you bought a boat from them and are the legal owner of the vessel. The vessel bill of sale will include the ship's previous owners, the ship's name, the ship's hull number, the shipyard and year of construction, the selling price, and any other transaction terms. It's a legal document that tracks when and how boat ownership changed hands.
Purchase a Vessel Bill of Sale from Maritime Documentation Center today. Our Vessel Bill of Sale meets USCG requirements and includes a Notarized Certificate of Verification that states the vessel is "in sound condition." Call us today at 800-535-8570 for more information.