Documentation from the United States Coast Guard about vessel Abstracts of title is peculiar to the maritime sector in terms of both their form and purpose.
Only in these papers can you get a complete history of the events on mortgage, ownership, and lien records.
There are several advantages to documenting any suitable vessel, including an abstract of the title. On this page, you'll learn all you need to know about boat
abstractions — from their origins and purpose to their relationship to vessel titling.
Formatting guidelines and how to get an abstract for any documented vessel are also covered in this course.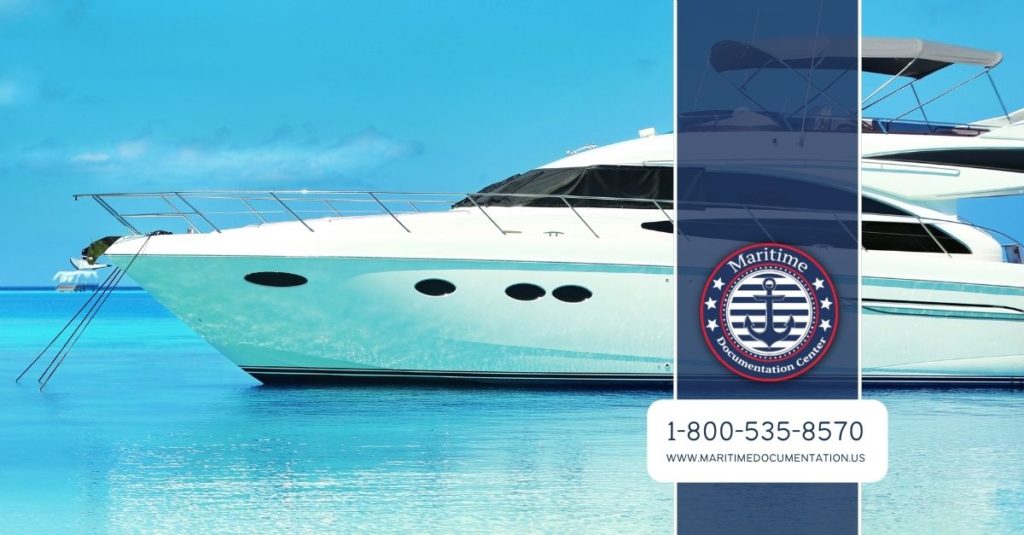 What Is An Abstract Of Title For A USCG Documented Boat?
According to Wikipedia.org, an abstract of title is a record of all papers submitted with the Coast Guard about a particular ship.
While many people consider it a comprehensive title history, this is not entirely accurate in this instance.
Because the abstract only contains information supplied to the Coast Guard at the period that the boat was recorded, there may be gaps in the chronology, notably, if the boat was ever registered in a different state or country.
Used vessel owners often desire to complete a straightforward deal and are forthright about the history and condition of their vessels.
They may even advise you to get an Abstract of Title before purchasing to ensure your peace of mind.
However, some unscrupulous ship owners conceal crucial facts to increase their vessels' profitability.
Make sure to complete some background checks if anything appears or sounds "too good are true."
What Is The Purpose Of The Vessel Abstract Of Title?
When it comes to purchasing a boat, as it is usually a significant financial commitment, it is best practice to be well-versed on the boat's legal requirements.
There's no way you're going to spend your money on a shady vessel. So the Abstract of Title will assist you in learning about the vessel's whole history, as well as all of the pertinent documents related to the boat.
This information becomes highly essential when dealing with liens. This abstract will also provide you with knowledge about any liens against the boat that may prevent you from purchasing it or create difficulties after you have purchased the vessel.
You will be responsible for dealing with any liens that have been filed against the yacht after you have purchased it.
Occasionally, the owner is required to spend thousands of dollars to get the vessel freed from encumbrances. To avoid purchasing a contentious vessel, ensure that you do not do so.
How to Interpret and Order an Abstract
Once you've received it, you'll need to decipher it to get the data you're looking for. To accomplish this, adhere to the guidelines outlined below.
A vessel abstract of title demands a high degree of skill to decipher the various entries. In particular, commercially endorsed or older vessels tend to have more complicated transactions.
Various layouts and formats have been used over a long period in this collection. There are still a lot of abbreviations and codes to be found, even in the more recent abstract forms.
That's why getting professional help with boat abstracts is recommended overdoing it on your own without the necessary time and energy.
A vessel abstract of title is commonly used to determine who owns a vessel and whether any liens or mortgages are still in place.
As a result, it will be essential to go through the entries one by one to find those that have not been canceled, terminated, or dismissed.
These aspects should be listed on a separate sheet or form into a concise summary. A certificate of ownership issued by the Coast Guard meets this requirement.
On the other hand, an abstract of a title can be obtained more quickly and for less money.
While summarizing and analyzing abstracts, errors, omitted words, and contradictions are common.
Detecting and identifying the precise nature of such issues, on the other hand, requires an expert eye. Because of the complexity of some transactions, communicating these details to an officer for Coast Guard documentation in real-time might be difficult.
On the other hand, the Coast Guard will make the necessary corrections and issue a new abstract if necessary.
Inquiring About an Abstract
The National Vessel Documentation Center (NVDC) or our Record Request form for  USCG Vessels can be used by boat owners to order vessel abstracts of title.
Fax, email,  or ordinary mail can all be used to return an abstract. The typical response time is between 24 and 48 hours of business, depending on the person's workload who received the message.