A bill of sale for boats should be used if you need to transfer ownership of a US Coast Guard (USCG) vessel. While transferring ownership of a privately owned watercraft and a USCG vessel has certain parallels, the paperwork required for each transfer form is somewhat different. In order to sell your yacht swiftly, you must know how to complete the proper documents for your bill of sale.
In addition to contacting a certified maritime surveyor who can provide current paperwork, it is also beneficial to have all the information you offer properly expressed and arranged in your hand. It is possible to execute a bill of sale even before the vessel is sold. If anything goes awry during a transaction, this will guarantee that everyone is covered. Whether you're the buyer or seller, a bill of sale for boats will protect both parties and speed the transaction.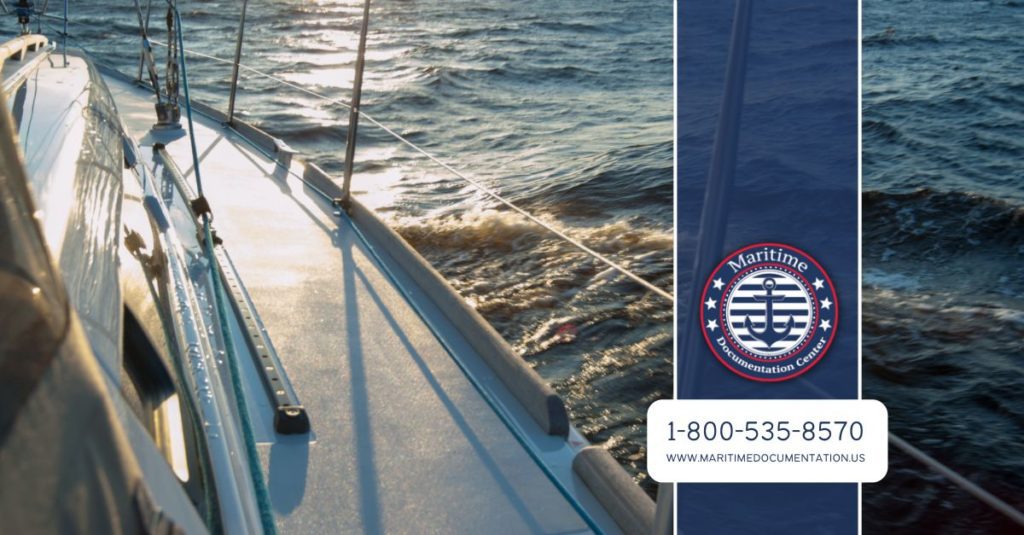 In The World of Boat Sales, This Is the Typical Legal Document to Have
Legal documents for the sale of boats include a bill of sale. A bill of sale is required if you want to sell your USCG-documented vessel. Most recreational and commercial boat sales in the United States rely on where you live. In most cases, financial institutions such as banks demand a bill of sale to safeguard themselves from a transactional error.
Typically, they will release part or all of the money they owe you if you furnish them with the correct documents about your vessel. In order to legally transfer ownership of a boat, numerous parties must sign the paperwork, which is why many individuals want to avoid it according to texas.gov. However, if anything goes wrong in the future, you might find yourself in hot water.
It Serves As Official Documentation That the Yacht Has Been Sold
A bill of sale for boats serves as official documentation of the transaction between you and the new owner. In order to safeguard the interests of both parties, this is an essential step. It may also indicate that the transfer of ownership from you to the new owner occurred. Having these documents on hand is critical if you ever find yourself in a legal situation. Check your state's legal regulations for transferring ownership of a USCG vessel before selling it. There may be paperwork involved when selling a USCG vessel, such as a bill of sale. When a buyer and seller exchange ownership, they sign a bill of sale to document the transaction.
A bill of title for boats Proves That the Seller Has Ownership of the Boat.
It is necessary to utilize an official bill of sale for boats when selling a boat. When a vessel was sold, a bill of sale was traditionally used to confirm ownership. Since then, the Bill of sale has been included in the transfer procedure in various states with boating legislation. Because each state now has its own precise rules for what should be included on an official bill of sale, it has streamlined the process and removed some stress from buyers and sellers alike.
You'll need confirmation of the seller's boat ownership to finalize the deal and guarantee that there is no question regarding who owns the vessel. Having a title or a bill of sale is the best method to show ownership. Because of the danger of data breach, sellers may not want to disclose ownership information electronically, even if it can be confirmed digitally. Consequently, a physical bill of sale is the best approach to verify that seller is the rightful owner of the vessel.
It Protects both the buyer and the Seller from Any Future Claims or Disputes Arising Out Of the Boat Purchase or Sale Agreement.
The benefit of using a USCG vessel bill of sale is that it protects both the buyer and the seller from any potential legal complications resulting from the transaction. If you want to sell your boat, you will want to ensure that you are adequately insured if the buyer has any problems with the vessel or cannot pay the agreed-upon purchase price.
There are also rules in place to protect both you as a seller and yourself as a buyer if the seller has legitimate concerns about the condition of the boat and ultimately chooses not to sell. If you're planning to sell your boat, there are a variety of reasons why you'll want to have a boat bill of sale prepared. Your interests and those of other parties engaged in the transaction will be protected if you have that document in hand.
As you've learned, a boat bill of sale is an essential document in selling any watercraft. As long as it's done appropriately, ownership may be legally transferred from one person to another. Any issues that may arise during the purchase may be settled by examining the bill of sale, which serves as proof. For further information, call the Maritime Documentation Center at (800)-535-8570