If you want to register your vessel with the United States Coast Guard, you may do it in two ways: via USCG documentation or through state registration. Vessels registered under the International Registration Plan may be exempt from USCG documentation requirements and register with a state other than their home port. In places where there are no U.S. Coast Guard units, such as Alaska, it is necessary to register vessels with the state.
What is the difference between USCG registration and state registration, you may have questioned? This is a common question posed by boaters, and it doesn't have to be difficult to understand or respond to. Several aspects influence this choice since each vessel registration form has its own set of advantages, disadvantages, fees, and criteria. You can discover more about these distinctions if you continue reading.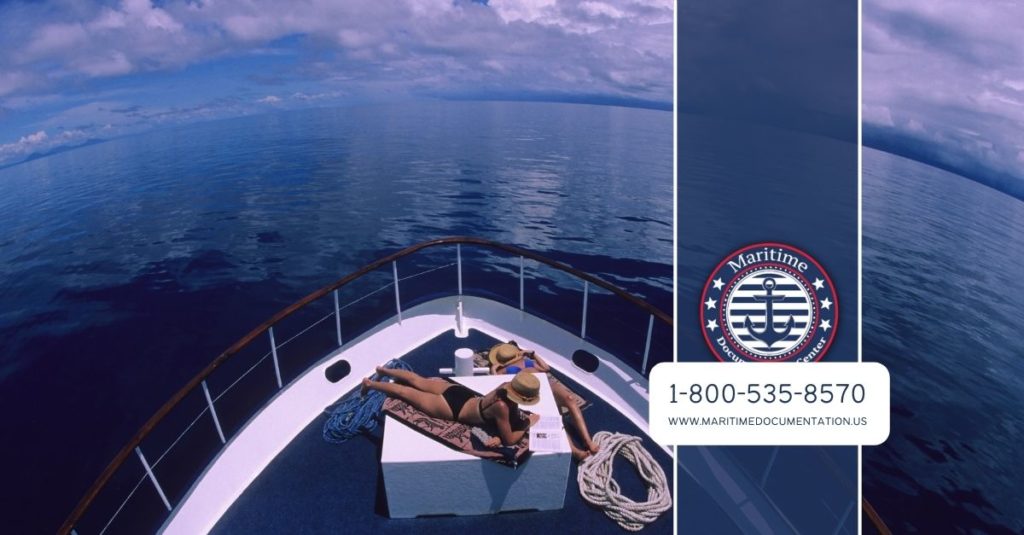 In Contrast to State Registration, USCG Documentation Is Accepted in All 50 States, But State Registration Is Only Valid in That State.
The United States requires vessel registration for all boaters, whether they are leisure boaters, commercial fishers, or sailors who go long distances on the ocean, according to flsenate.gov. According to federal law, the United States Coast Guard (USCG) is responsible for registering boats, providing paperwork, and executing federal legislation that applies to all waterways in the United States.
Numerous governments also have maritime administrations with many of the same functions as the USCG. It is generally agreed that state registration is a more straightforward and less costly procedure than USCG documentation, and in most circumstances, it is a requirement when purchasing a vessel. On the other hand, state registration is only recognized in the state that issued the registration, which may restrict where you may take your boat.
A "Vessel of The United States" Has Special Benefits and Protections Under Federal Law If It Has USCG Documentation.
It's understandable if you're not familiar with State Registration, and you might wonder why anyone would want to register with the state rather than with the United States Coast Guard (USCG). After all, vessels covered by the United States Coast Guard's documentation system are generally considered safer and more secure. A vessel of the United States is a boat or ship that has been registered under Chapter 121 of Title 46 of the United States Code (the United States Code).
You may be awarded special rights, such as federal law protection and exemption from some state taxes, provided the United States Coast Guard records your vessel and you pay the fuel tax. The most apparent distinction between USCG documentation and state registration is that federally documented vessels are entitled to certain federally recognized benefits.
Obtaining USCG Documentation Often Takes More Time and Effort Than Registering Your Yacht with A-State.
The Department of Homeland Security (DHS) oversees the U.S. Coast Guard (USCG), a maritime law enforcement organization. Along with commercial navigation and trade, they are also tasked with protecting the safety of America's waterways for recreational usage. However, boats that want to be registered with the USCG must be constructed in the country they will use. You may register your sailboat with the USCG if you reside in one of the 48 contiguous states.
It doesn't matter whether you live in California, Colorado, Florida, Illinois, or Montana; it's all the same to us. We're all in this together. We'll ensure that your watercraft conforms to all relevant federal rules and regulations. On the other hand, state registration requires a coastal state of residence. Individuals in California, for example, must have resided in the state for at least six months before registering their watercraft with CalRecycle.
All Vessels Registered with The USCG Must Abide by All Applicable Laws and Regulations
Even though many people associate the phrase "documentation" with state registration, the United States Coast Guard offers another method of registering a boat (USCG). Owners of vessels registered in a particular state are obligated to abide by all state rules and regulations. As a government institution, the United States Coast Guard (USCG) has responsibilities beyond the United State's borders.
Maintaining safety requirements for commercial boats on U.S. seas and enforcing immigration and drug smuggling laws are only two of its most apparent duties. As a shipowner, operator, or captain, you must register with the USCG if your vessel weighs more than 300 tons, has more than 12 people on board, or is engaged in commercial fishing for tuna, swordfish, or other species of fish. Except lately, there haven't been any equivalent organizations in the United States that must be satisfied to fish or perform other activities.
A key takeaway from this experience? Investigate all of your options when it comes to boat paperwork. So, even if you have nothing pressing on your mind right now, it's wise to think about your options. Having a broad understanding of the procedure can help you be prepared when it's time to do so.
Please feel free to contact us if you have more questions concerning USCG documentation and how it might be used in your plans. Our support is at your disposal at all times. Call the Maritime Documentation Center at 1-800-535-8570 to learn more about your options.