Have you recently gone through some life changes that you feel may necessitate updating your vessel registration? Does it feel like whenever you have to update or renew your Coast Guard boat registration, it's more difficult than it should be? The truth is that many vessel owners, often have to renew their vessel registration throughout the course of owning a vessel. That said, we feel it should be simple and easy, the kind of thing that can be done in minutes and not in hours. We designed the Maritime Documentation Center to be a site where you can find the forms you need to update your registration. 
Change of Address Forms 
Did you move from one place to another after documenting your vessel? If so, the "Change of Address" form makes it easy to update your registration promptly. As with all of our other forms, it's mobile-optimized. That means you'll be able to fill out this form from wherever you are and on any device, so long as you're connected to the internet. 
Change of Vessel Name or Hailing Port 
Sometimes, you need a form not because you moved, but rather, because your vessel did. If you've moved your vessel to a new port, then this is absolutely the form for you. Additionally, perhaps you've grown tired of the vessel's name. Maybe you named it after someone who's no longer in your life, or perhaps you purchased it from someone else and the name just doesn't fit you. Should either of those be the case, you can change the name of your vessel as well with this form. One thing to always keep in mind about vessel names:  people will associate the name with you, so pick something that you would like to be associated with. 
Change of Endorsement/Trade Indicator 
Did you purchase your vessel to engage in commercial fishing opportunities but now want to use it to transport people and goods? Or vice versa? When you bought the vessel, did you think of it as something you would only use for recreation, but now you see how you could use it to make some real money? With this form, you can change your vessel's endorsement: Coastwise, Fishery, Recreational, Registry (for foreign trade). We see it as one more way to make it easier for vessel owners to use their vessels how they want.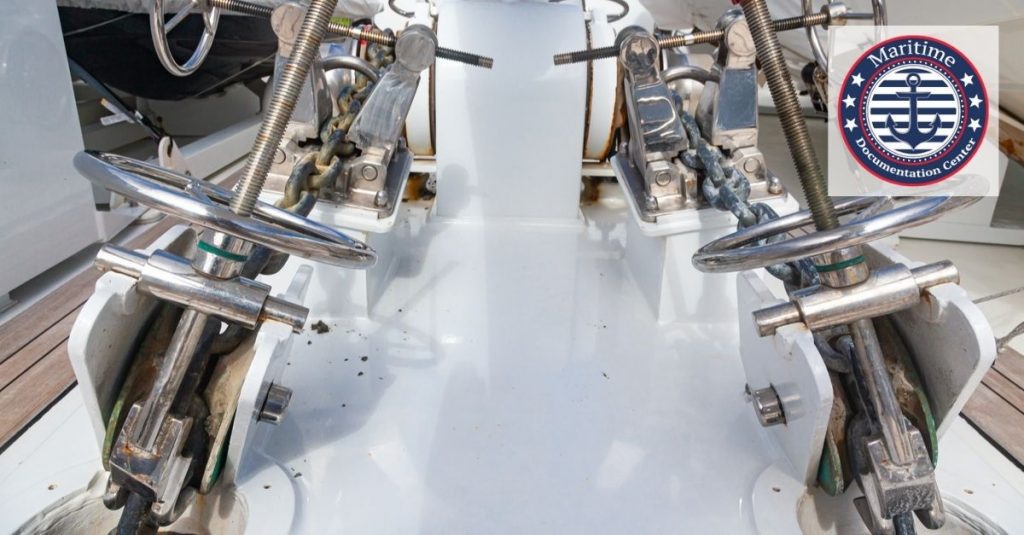 All the Coast Guard Boat Registration Forms (and More) You'll Need 
We know that, when you sit down to fill out your vessel documentation forms, it's very easy to feel like you're "alone," as if there's no one to help. However, that's not the case. We have an entire staff that is ready to help you. Our document processors will find and fix any tiny errors in your forms so that you get them back when you should. Also, we have an entire, trained staff on hand who can answer any of your questions. For more: (800) 535-8570.