An abstract of title is a necessity if you own a USCG vessel. When it comes to owning a USCG vessel, an abstract of title is essential. What is the title's abstract? This paper proves that you own the boat and are protected by federal maritime law. When it comes to abstracts, do you know all of their benefits? This blog article will discuss the numerous purposes and advantages of having an abstract title for your vessel. For the time being, let's look at three ways an abstract might benefit you. An abstract may help you preserve your legal rights as a boat owner, making it simpler to sell or transfer your boat ownership! That means that now is a great time to start employing an abstract of title for your USCG vessel.
To Ensure Clear Title and Ownership
An abstract of title serves as an official record outlining who owns what and for what purposes when it comes to vessels. One of these documents is essential since its contents can be readily checked. The abstract will also represent changes made to a particular piece of information in the past or new information that has come to light. What makes the abstract of title for your vessel so important is that it provides you with a sense of confidence. Using an abstract of title has a variety of applications. Abstracts of title are necessary for the majority of commercial ships and vessels. According to the information in this certificate, the ship is free and clear of any liens or claims. In essence, it's a document that lays down precisely which parts of the ship belong to whom. A lack of an abstract of title may prevent a lender from financing your acquisition in many situations.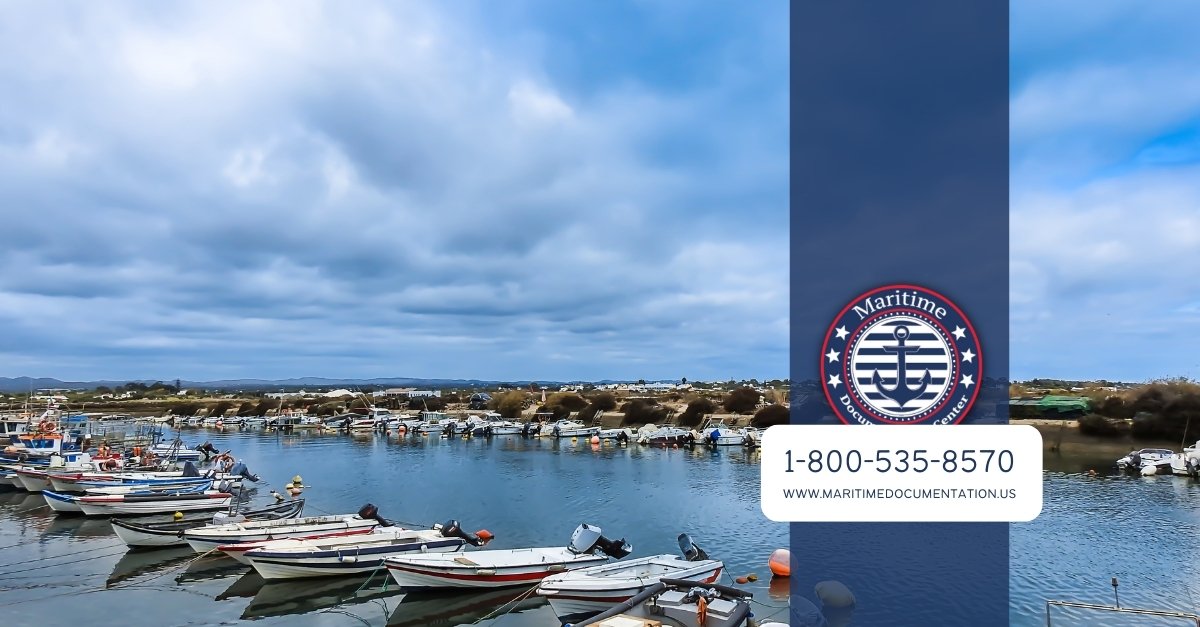 Abstract Of Title Helps Verify Any Liens or Encumbrances on The Vessel
Determine whether there are any problems with the boat before you buy it. What's the point of paying for something abandoned or with a slew of outstanding liens? If you're considering making an offer on a yacht, you need first get an abstract of title or certificate of inspection (COI). Using this information, you may find out where the boat was registered in the past and the name of the current owner. You can find out how often the boat has been sold, by whom, and whether it's been stolen or abandoned. In the seller's mind, the transaction should proceed well. Many sellers fail to disclose all negative information about liens and encumbrances on their property. A title abstract offers you a sense of security and may assist you in avoiding a potential problem in the future.
To Check for Any Restrictions or Conditions on The Use of The Boat
Obtaining an abstract of title for your boat is like getting a criminal record check. Everything regarding the yacht and its ownership may be found in this document. For example, rules govern the purchasing and selling of boats in certain jurisdictions. There may also be limitations on the boat's usage based on its size and type. If you want to sell or give the vessel away in the future, you should check for any limits or conditions on its usage. The US Coast Guard maintains a searchable database of all vessels in the United States, and abstracts of titles are accessible to anybody according to americanboating.org. Everything from the boat's year and kind to its owner and location will be depicted in these abstractions. And it's not only commercial boats that benefit from this technology. An abstract of title is available to everyone who owns a boat.
For Mortgage Purposes
An abstract of title for a vessel is, in its most basic form, a list of the papers that may be used to demonstrate who the legal owner of a boat is. It's proof that you own the boat, and everything else is included with the title. If you are thinking about purchasing a boat or refinancing the loan on your current boat, it is in your best interest to get an abstract title for your vessel. It is also helpful to have since most lenders will seek this document from you as part of the application process. Having this document is another reason why it is beneficial to have. There are a variety of other circumstances in which you may be required to provide an abstract of title for your vessel.
The costs of doing a vessel title search are relatively simple, but the benefits are many. Stay safe, and if you need more information about maritime documentation, contact the Maritime Documentation Center today at 800-535-8570.