As people who own boats used by the United States Coast Guard, we are responsible for upholding several significant obligations and responsibilities. One of them is ensuring that all our boats have the appropriate documentation through the vessel documentation search. Documentation for our boats demonstrates that we are the legal owners of certain vessels and contains other crucial details about them. It is of the utmost importance that we maintain this information up to date, as its status may influence various factors, including insurance rates and customs clearance laws while traveling internationally. The vessel documentation search tool the US Coast Guard provided has made the task of keeping our paperwork up to date comparatively simple. This online resource makes it easy to locate the most recent information about our boats and keep our records as up-to-date as necessary. Here are reasons why you should use our service:
It's Easy and Convenient
It might be a headache to phone around to numerous different organizations if you require paperwork for a sailboat, according to maine.gov. It's much more difficult if you have trouble conversing well over the phone. Using a single form, you can now do the vessel documentation search in all of the databases in your region! Once you've completed the information below, click Submit. Our system will scan all of the databases with which we've collaborated in your area in less than 60 seconds. You don't have to make many phone calls to receive the necessary information. When purchasing a boat, several variables contribute to its worth, including its age, condition, size, origin, and more. Learning and remembering these things might be challenging when you're a new boat owner with a lot going on. Vessel documentation search was invented because of this. We'll do all the legwork, so you don't have to! During this exciting period in your life, we understand how important your time is to you. We can save you hours of research time since we have a database of over 4 million documents.
Vessel Documentation Search is Comprehensive
It is not necessary to spend a significant amount of time browsing through listings or searching the internet for information on boats. You may get a feel of what you want simply by browsing through the information we give since our service delivers an easy-to-read report that contains all types of vital information, such as the current owner, the VIN, and the hull identification number. You may utilize our registration search to discover information on boats even before they are advertised elsewhere. The Maritime Documentation Center truly comes into its own when it comes to helping you zero in on precisely what you are looking for in a vessel of some kind. Because brokers and individual sellers compile the listings that we offer to ensure that they are as current as possible, they will provide you with a comprehensive view of everything from the engine bay to the cabinetry of the property.
It's Up-To-Date
If you need boat insurance, the last thing you want to discover is that the boat you want to cover isn't correctly recorded. This is the last thing you want to find out. And if it is, but the paperwork is out of the current, you might be in for a nasty surprise when it comes time to renew your policy. Not only will it be more costly than you anticipated, but there may also be many extra expenses involved with updating everything. Our service makes it possible for you to see all of the documentation associated with the boat in one location, enabling you to see everything that needs to be updated, if anything does, and when it needs to be done. When it comes time to renew, you won't be in for any unexpected shocks.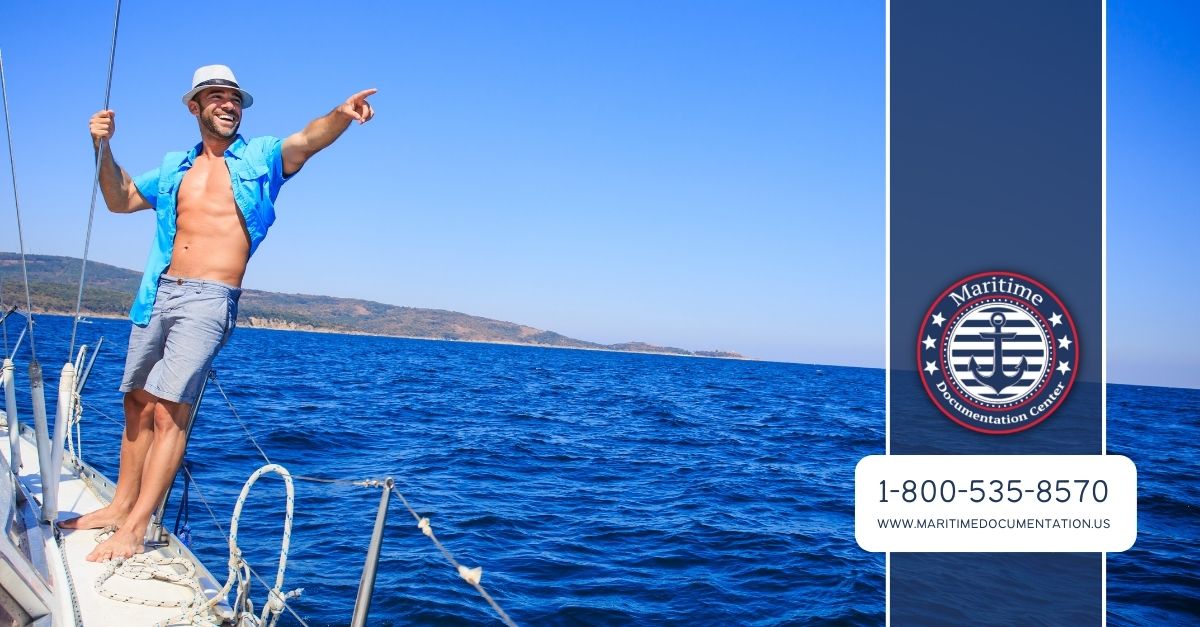 You Can Easily Lookup Registration And Documentation Information Online.
To register a ship, the owner must submit vessel paperwork. Ship owners may register their boats in other nations with the help of vessel paperwork, which ensures that their vessels comply with all local rules and regulations. On our website, you may access a searchable database of vessel paperwork details. Registration and documentation information is now readily available to users over the internet. When assessing your risk when dealing with various boats, it just takes a few seconds to find out whether a ship has been involved in any accidents or mishaps. Our database is updated daily, so you can always get the most up-to-date information on vessel documents without having to go through hours of government websites.
Regarding vessel paperwork, the Maritime Documentation Center is the place to go. With our assistance, you can ensure that your boat is handled by a business that will take care of its cleaning and preparation for sailing. The procedure might be daunting, but we're here to help if you have any questions along the way. Get in touch with us immediately by dialing 800-535-8570.