As you probably already know, the United States Coast Guard (USCG) is the maritime security, search and rescue, and law enforcement service branch of the United States Armed Forces. Their mission is to protect America's maritime borders, facilitate the legitimate use of the waterways, and suppress violations of US Federal law. How do they achieve this? In part, with the help of the National Vessel Documentation Center. Let us tell you a little bit more about it in the following article.
What is the National Vessel Documentation Center?
The National Vessel Documentation Center (NVDC) is, in the words of Cornell.edu, an organization unit designated by the Commandant to process vessel documentation transactions and maintain vessel documentation records. As such, there is a series of documents that you can obtain through their site if you want to comply with the law requirements at a federal level.
Any boat used for commercial purposes, and over a net weight of 5 tons (approximately 26 feet long vessels) needs to be registered with the USCG. Recreational vessels over the same net tonnage can decide whether or not they want to get this type of federal license. It is not mandatory for them, but recreational vessel owners sometimes choose to get it to travel internationally, as it is easier to enter and leave foreign ports, to have access to preferred ship mortgages, and for aesthetic reasons, to be recognized by a name and hailing port rather than their state registration numbers.
Once the vessel is registered accordingly, it is assigned an official number and issued a certificate of documentation. How long this document is valid, depends on the primary use of the vessel: one year for commercial vessels and five years for recreational boats.
Forms you Can Get at the NVDC
Now that the matter of federal registration has been clarified, it is time to know what exactly are the forms you can get at the National Vessel Documentation Center. The CG-1258 application will let you get your initial, exchange, or replacement and your redocumentation. The CG-1280 will allow you to apply for your renewal of a certificate of documentation and the CG-1340 will give you access to the bill of sale form.
In addition to those, the CG-5542 is the optional application for filing (Mortgage) and the CG-7043 helps you get the Abstract of Title or Certified Copy of your Certificate of Documentation Request Form.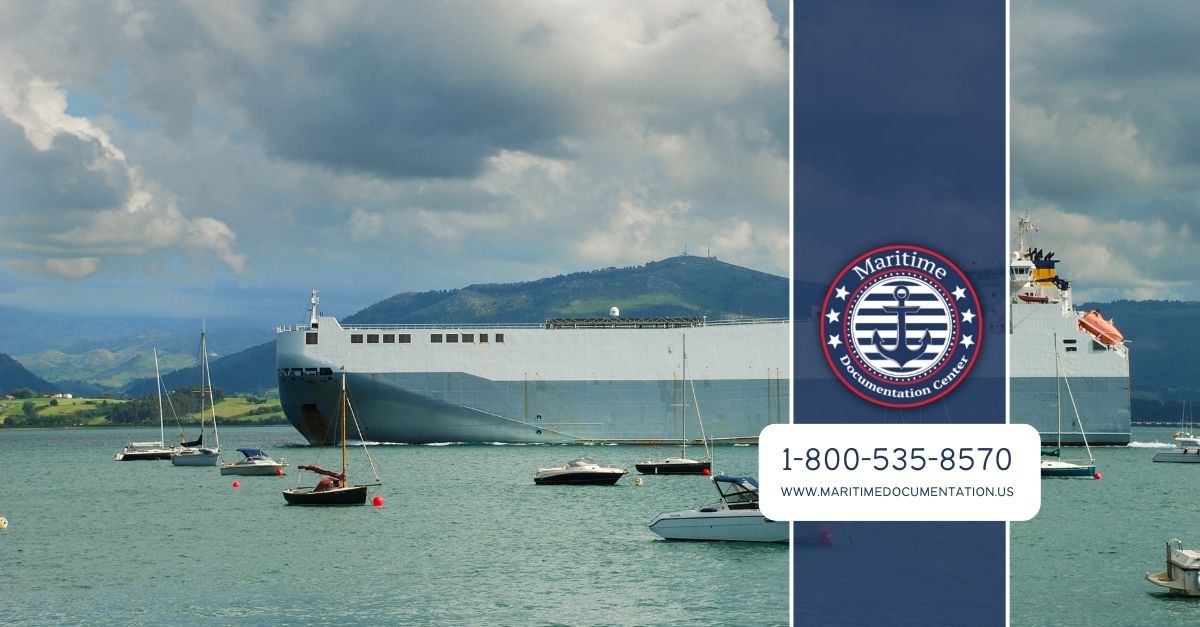 The Maritime Documentation Center Has Got your Back
We will say what you are probably thinking of: the information available at the National Vessel Documentation Center may not be clear enough. The Maritime Documentation Center, however, came up with a solution: at our site, you can get the application you need by the purpose you are looking for, rather than its name or number. As such, if you are trying to apply for an abstract of title, reinstatement, or to transfer the ownership of your vessel, you can do so with our help. Contact us today and our representatives will be happy to assist you with any of your doubts.