"I guess vessel documentation is a good idea, but what are the real benefits to it if I don't have to document my vessel?" At this point, you probably know that if your vessel measures five net tons or more and you're using it for fishing and coastwise activities on navigable American waters or those of the Exclusive Economic Zone, you have to get it documented. That said, there are reasons that you may want to document your vessel even if you never plan on doing any of that. People document their vessels at our USCG portal for a wide variety of benefits. 
An Assurance of Title 
The powers that maintain a "chain of title" that really is, well, a chain. To wit, they hold extremely strict requirements that make sure every single vessel that's documented has a definitive history of ownership. By doing this, that makes it much, much easier for document vessel owners to speed up transfers of ownership, refinancing, and the like. In the unlikely (but awful) event that your vessel is stolen or something similar, vessel documentation can be a great boon in terms of tracking these vessels as well.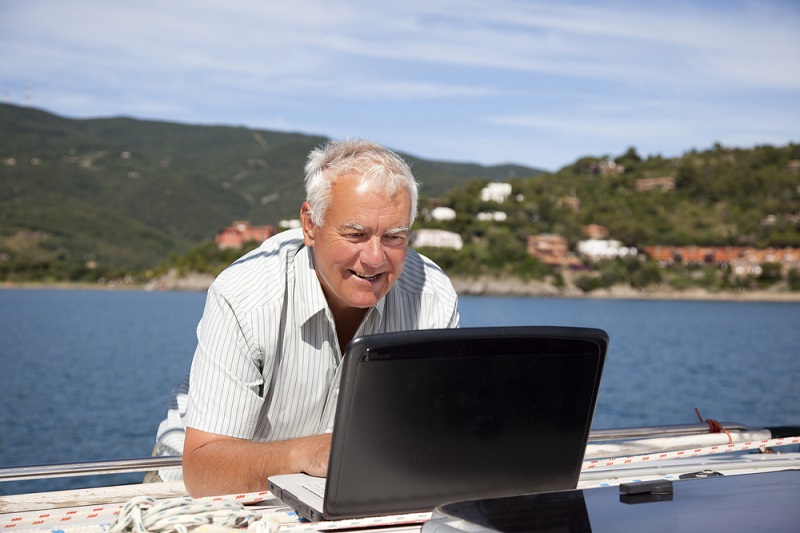 Financing, Financing, Financing 
The above having been said, one of the most common reasons that someone decides to document their vessel is that they want to finance. Lenders tend to greatly prefer the kind of proven, trusted ownership chronicling that the authorities provide. So, a strong, strong majority of lenders require that a vessel be documented before they'll offer you a mortgage. In fact, even if your vessel isn't required to be documented, most lenders would prefer to see that it is. Documentation isn't that expensive, especially when compared to what you could potentially save with financing. 
A Marked Vessel, Wherever You Go 
When your vessel is documented, it'll be given an official number. That number doesn't change, not for the life of the vessel. That vessel has to be marked on the vessel's interior, which can make the interior look a bit better. However, beyond aesthetic regions, many vessel owners decide to document their vessels should their travels take them to foreign waters. That can make it much, much easier to have a simple entry and even clearance at foreign ports. After all, your certificate really is the American government providing you with protection. 
A USCG Portal for Vessel Owners 
If you've read the adobe and decided that getting your vessel documented is for you, then we can help. We've designed our portal to make it easier than ever to document any vessel (or, alternatively, to be able to handle any form of vessel documentation). You can use our site on practically any kind of device, so long as you're connected to the internet. From there, you can choose to have a majority of our forms "rush processed" as well so that you can go to the top of the queue. For more, you can reach us at (800) 535-8570.