Regrettably, we sometimes need to sell our beloved boats. If that is your case, you might want to read this guide the Maritime Documentation Center has created. We cannot make that moment any less heartbreaking, yet we can do it more simple. This article will show what is all of the ship documentation that you need to gather before parting ways with your esteemed watercraft.
Gather Every Document You Need
Although the process may have some slight differences between states we have created this article to guide you through.
The first thing we need to learn is the difference between having your boat titled and registered, two requirements to operate a boat in the US.
Every engine-equipped boat must be registered. The registration is usually renewed every one or two years. It is similar to car registration and involves fees to be paid in the state you have documented your car.
Most states also require you to have a boat title. If that is your case you will have to transfer the ownership of that document. In the states that do not compel you to have a boat title, your ownership of the boat can be established through boat registration records, like a bill of sale.
Furthermore, the US Coast Guard administers federal documentation on boats over 5 net tons (about 27 feet). In this case, mortgages, bills of sale, and liens are registered at the federal level, making the tracing of the vessels way easier.
Proof of Ownership
The first document you need to gather is the proof of ownership. Generally, this will be a copy of the title for both the boat and the engine. In some states, they may be in different documents.
Bill of Sale
Even though it is not compulsory in every state to write a bill of sale, we do recommend that you keep a record of the transaction with this document. Seller and buyer personal details, and some information about the boat like HIN, make, model, and color, apart from the amount it was sold for has to be included.
Furthermore, if there is something that is not working the way it is supposed to, it should be noted as well, to prevent future headaches. Finally, notarize one copy per person involved in the transaction.
Boat Title
At the back of your boat title, there will be a record to transfer the boat to another person. You should add his or her basic information with black or blue ink.
Again, some states may require you to notarize your signature. Save yourself time and money by notarizing the boat title and the bill of sale at the same time.
Save a Copy of your Completed Form and Supporting Documentation
Once you have completed the previous ship documentation, we advise you to get a copy of all the documents before giving them to the buyer. By this point you probably have already been paid, so a nice gesture would be to accompany the buyer to the title office, to make sure he or she is given the new title promptly. It is the responsibility of the buyer to apply for a new title.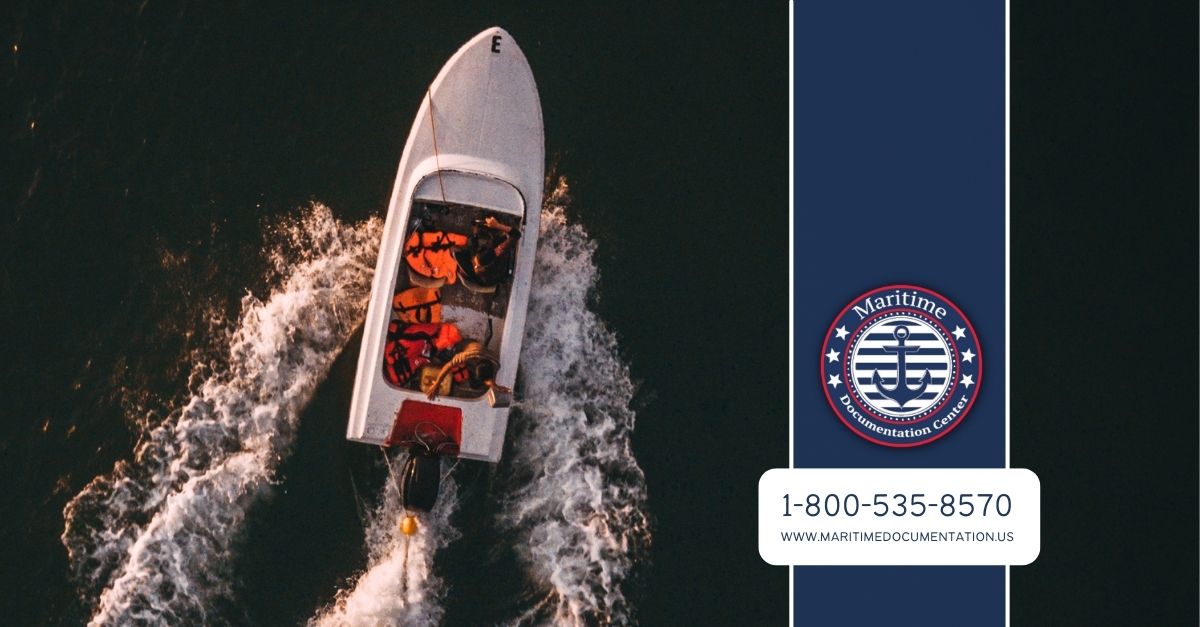 The Maritime Documentation Center is Here To Make Your Life Easier
We take pride in the work we do at the Maritime Documentation Center and we know that the process of buying or selling a boat can be stressful. So if there is any other information we can help you with do not hesitate to contact us. Everything can be processed at our site so just fill out the correspondent form, like the transfer of ownership form, and we will take care of the rest!