Do you know how you want to use your vessel but aren't sure about the corresponding form of ship documentation? Are you filling your initial documentation application and have made it to Section J that asks for "Endorsements for Which Application is Made?" When you get your vessel documented, you have to pick an endorsement. In this context, the word "endorsement" basically means "how I'm going to use my vessel." Choosing the right one for your vessel's operation helps you to be in compliance with the powers that be. 
Coastwise and Fisheries 
Are you going to use your vessel for fishing activities in America's Exclusive Economic Zone or on the navigable waters of the United States? Or, alternatively, are you going to use it to transport merchandise or passengers between the United States or the EEZ? If so, then you're going to want either the "Fishery" endorsement or the "Coastwise" endorsement. If you get an endorsement and then decide to change it, that's OK, too. You can find the form for that at our site as well: "Change of Endorsement/Trade Indicator."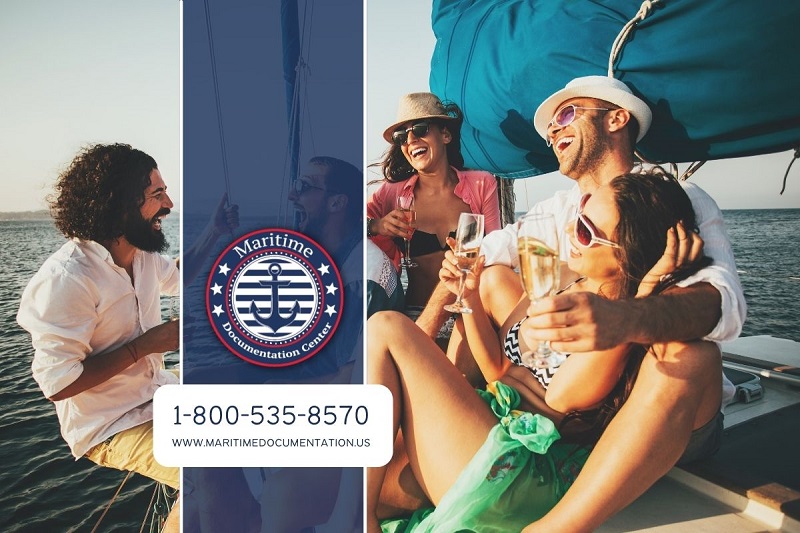 Registry and Recreation 
"Registry" may sound a bit confusing at first.  After all, you may have your vessel registered with the state, you have it registered with the Coast Guard – what does "Registry" mean? In terms of vessel documentation, it's the endorsement for foreign trade. So, if you're taking your vessel overseas, this is the endorsement you'll probably want. Additionally, you can get your vessel documented even if you aren't going to use it overseas, for transporting passengers, or for fishery activities. Should that be the case, a "Recreation" endorsement is available as well. 
Getting Ship Documentation Even if You Don't Need It 
You may have read the above paragraph and thought: "Wait, why would I want to get a 'Recreation' endorsement, then?" Well, for a vessel to qualify for a Preferred Ship's Mortgage, a vessel has to be documented. To that end, many lenders want to see that a vessel was documented before they offer financing. Additionally, many vessel owners decide to get their vessels documented so that they don't have to put state registration numbers on the side of their vessel. Instead, when your vessel is documented, all you need to display on your vessel is its name and hailing port. 
A Hub for Maritime Documentation 
No matter which endorsement you choose, you can find all of the forms of vessel documentation that you might need right here at our site. Moreover, we have forms for the entire life of owning your vessel. The Abstract of Title can come in very handy when you're researching a vessel. Then, when you buy it, you can get it documented and even renew that documentation for years in advance. After that, it may be time to get that Preferred Ship's Mortgage. Before you know it, you'll have satisfied that as well. To see all of the forms available, just head to our site.