Do you ever ask yourself "why do I need to take care of my ship documentation?" Doesn't it feel like vessel documentation is something onerous that doesn't really help you? The truth is that vessel documentation goes back a long way. This isn't something that the government just came up with to punish vessel owners like you. Instead, it's a series of laws that have been meant to make sure that Americans get the most out of American maritime resources (such as navigable waters, fisheries, and the like) for many years. 
The Simple History of Ship Documentation 
If you've poked around our site, then you may have noticed that we've mentioned exactly when vessel documentation became something that American vessel owners had to worry about. Specifically: to the 11th Act of the First Congress. Think of how much that very First Congress in the history of the United States had to cover, and they still found it important to take care of vessel documentation as one of the first things that they did. That should show how much of a priority that is. However, perhaps the most common reason that folks utilize vessel documentation (vessel financing) has only been for the last 101 years, since 1920.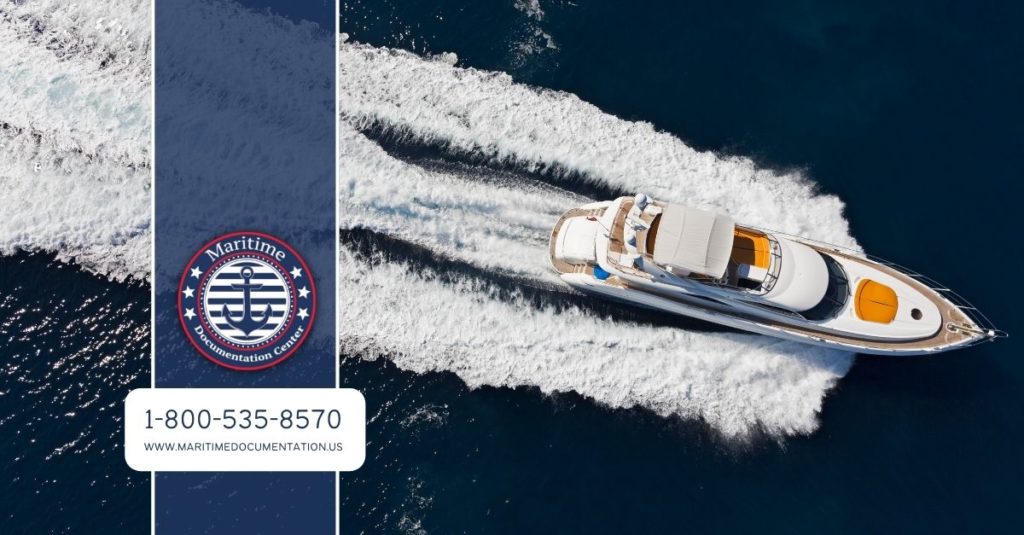 The Deeper History of Vessel Documentation 
You can actually go back much further than the First Congress to find evidence of vessel documentation. For example, many historians point to the English Navigation Laws of King Charles II. In 1660, these laws designed systems for both measuring as well as registering vessels, to determine their "national character" (i.e. to provide a basis to tax them, as well as to keep foreign ships and shipbuilders from taking over the British shipping economy). 
How Vessel Documentation Works Today 
As you might imagine, we've come a long way since these initial forms. (No one was exactly worried about whether or not they had to document their wave runner at the time, for example.) Today, you can document your vessel in ways that would have been impossible just a short time ago. For example, at our site, you can document your vessel from practically anywhere, so long as you're connected to the internet. Indeed, you'll be able to document your vessel in just a few minutes right here at our site. 
The Future of Vessel Documentation 
The future of vessel documentation is brighter than ever. At our site, you've always been able to document your vessel for up to five years instead of just having to go year by year. Now, everyone will be able to do that simply and easily through our site. Additionally, we have all of the other forms that you might need throughout the course of your vessel ownership. From the initial Abstract of Title (where you can learn about what you'll need from a vessel) to the initial documentation, through renewing it and so much more, you can find what you need at our site.