If you are the owner of a USCG vessel, likely, you are already acquainted with the USCG portal. However, were you aware of several advantages to using our service instead? In this piece, we'll go over four reasons why using our service rather than the Vessel Portal is preferable. Your paperwork and the scheduling of your USCG inspections may be easily managed using the portal, a user-friendly web application. 
However, using the gateway provided by the US Coast Guard rather than the Maritime Documentation Center does come with several drawbacks (MDC). If you are the owner of a vessel that requires services from the US Coast Guard, you may be unsure whether you should utilize the USCG site or our service here at the Maritime Documentation Center. Here are some reasons why you should choose our service instead:
Our Service Is Easier And Faster To Use Than The USCG Portal.
We've received complaints from applicants who struggled with the USCG interface and gave up on the application process due to its complexity. But, we think our service is more approachable since our online application method is less complicated, less prone to distractions, and more transparent about your progress at all times. Some applicants have told us they were annoyed with the USCG portal because they had to re-enter information or their applications were delayed because of technological issues. 
If any information on your application is missing, our online system will automatically fill in the blanks for you. During regular business hours, you may reach us by phone if you have any queries concerning our service or the USCG site. We guarantee your application will not be held up due to technological difficulties. You can count on us to guide you through those steps so your application moves without a hitch.
 Our Customer Support Is Available 24/7, 365 Days A Year.
The US Coast Guard is relied on by millions of individuals annually to provide the necessary paperwork for them to be able to operate their boats safely at sea. Maritime Documentation Center is committed to doing its lot to assist the local community, and we appreciate your business. However, we believe a better option is available to you with us because of the individualized attention and focus we can provide you. Our help desk is open all year round, every day of the week. 
You may contact us whenever you want if you have any concerns or questions concerning the paperwork you're filling out. We'll be right there by you the whole way to answer your inquiries and see your requirements. We understand that the US Coast Guard is a big organization, and reaching the appropriate personnel or division may be challenging. Due to our size, we can respond quickly to your needs and provide you with the individualized attention you need.
We Offer More Forms And Services Than The USCG Portal
The US Coast Guard website is an excellent way to learn more about the many rules, responsibilities, and paperwork that accompany living aboard a ship, according to federalregister.gov. However, it lacks several essentials for a successful sea journey. We have additional forms and services available than the USCG portal if you are planning significant marine travel or a lengthy stay on board. We will assist you in preparing all of the paperwork required to operate your yacht and submit the paperwork necessary for crew members. 
No matter what you're looking for, our seasoned professionals will be able to steer you on the correct path so that your travel or company may go without a hitch. If you can't find what you're searching for on the USCG website's main page, the Maritime Documentation Center has a lot of helpful information and forms that aren't shown on the main page. In addition to USCG's publications and forms, we also have various additional valuable tools.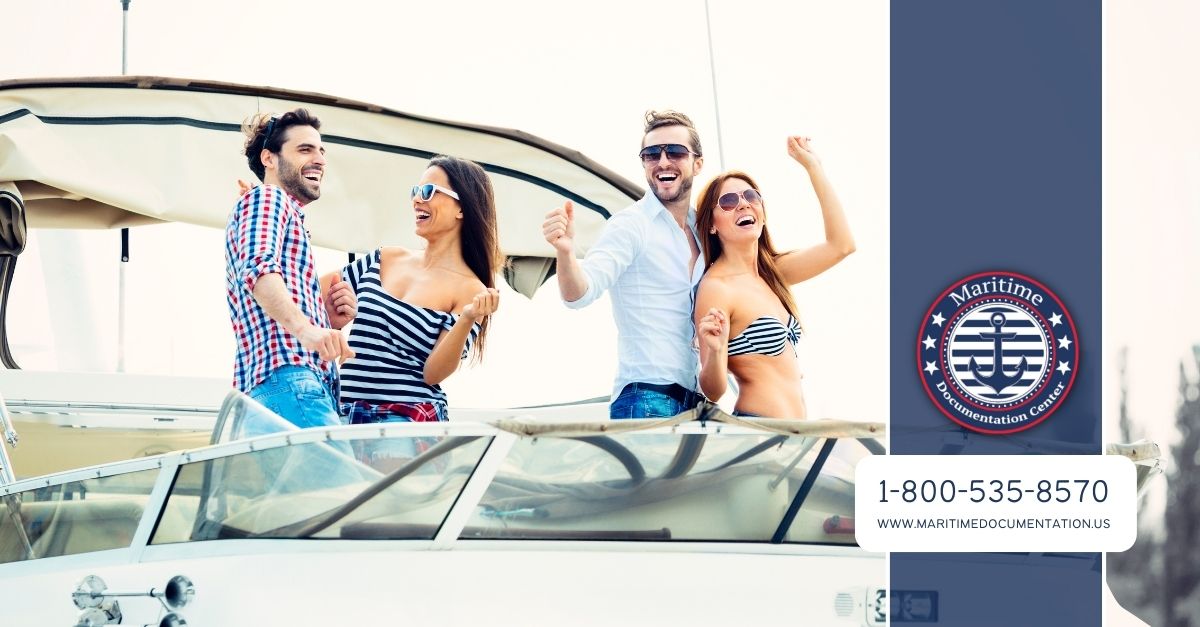 The Fees We Charge Are Lower Than The Fees Charged By The USCG.
The Maritime Documentation Center is a service that assists ship owners in the documentation process for their boats. Our organization is a commercial business that collaborates with the United States Coast Guard (USCG) to provide you with this service. You will be required to pay fees on the USCG Portal for each vessel you submit paperwork to, and you will be required to pay extra costs if you want technical help from the USCG. Our service is quicker since we file your paperwork directly with the USCG, and our prices are lower than the fees levied by the USCG. We also have a live chat facility for your convenience if you have any queries about the procedure. We are excited to collaborate with you in the future!
You don't have to use the USCG portal anymore. We've got a database of all the same information, and we're happy to help you search for it. When you call us at (800) 535-8570, you'll be connected with a friendly member of our team who will answer any questions you might have about the maritime documentation process. We're here for you 24 hours a day—just pick up the phone and give us a call!