When it comes to secured financing, a preferred ship mortgage is a special kind of secured loan against maritime assets, most often vessels and cargo.
It is an exciting alternative for owners of ships and boats searching for financing since the interest rates are pretty cheap and several lenders provide these products.
The marine sector has continued to expand over the last decade, and as a result of this expansion, ship mortgages have grown more popular among vessel owners.
As part of this tutorial, we'll discuss the market's current situation and how ship mortgages may be advantageous to you as a vessel owner.
We'll also go through some of the many alternatives you have when taking out a ship-related loan.
As a result, whether you are just getting started in the marine industry or trying to refinance an existing loan, this information is for you.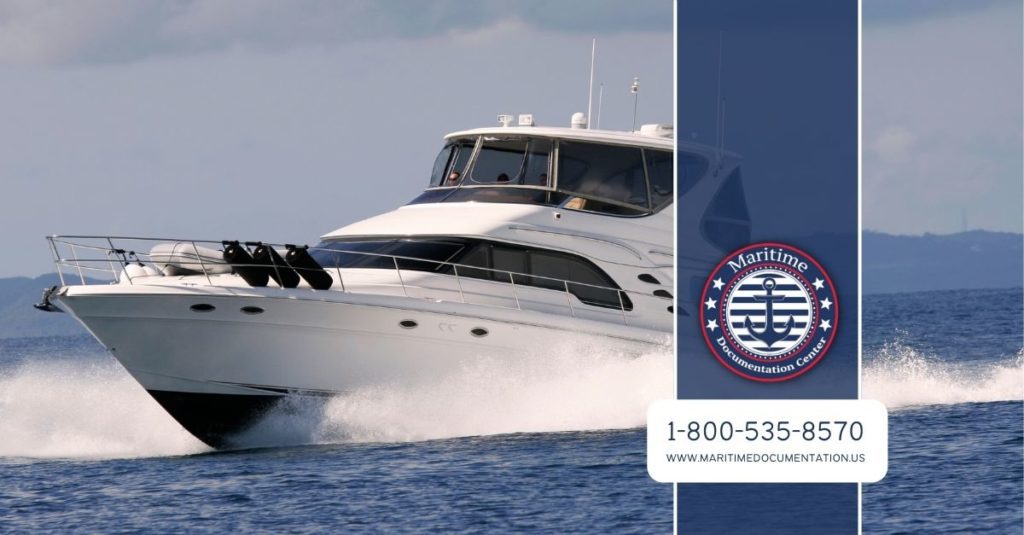 What Is A Mortgage Agreement?
You should know that preferred ship mortgage is a security interest given by one person (the mortgagor) to another (the mortgagee or lender) so that if the shipyard can't pay off their debt, the creditor still gets paid.
This form is the perfect way of showing evidence of such an agreement. Identifying both parties in the transaction, confirming the outstanding debt, and detailing who has what rights and legal obligations ensures everyone will be fulfilled in all aspects of the loan.
It's worth noting that there are two types of mortgage agreements: an original mortgage and a supplemental mortgage.
The original mortgage takes effect on the date you sign it, whereas a supplemental mortgage takes effect on a set future date when it's agreed upon between the two parties.
There's also some added language allowing for disputes and claims to be resolved amicably first.
How to Get a Preferred Ship Mortgage Pre-Approval
Looking to purchase a new vessel but concerned about your financial ability to do so? It does not need to be concerned.
With a mortgage pre-approval, you can be confident that you will be approved for a loan and that you will know exactly how much money you will be able to get.
You must first complete the following tasks before you can begin.
According to americanboating.org, one of the most beneficial things that boat owners can do while shopping for a new boat is to get a mortgage pre-approval from a lending institution.
The pre-approval process informs owners of the amount of money they are authorized to borrow, which helps them limit their search to boats that fit within their budget.
Boat purchasers must supply some basic information about themselves and their financial situation to get a pre-approval, including income and credit history.
What Is The Certificate Of Documentation, And How Do I Use It?
The Certificate of Documentation renewal procedure might be a bit tricky. Preparing for it is crucial, but so is executing the actual rejuvenation.
It will be necessary for you to verify any deadlines that you must adhere to and make sure that you have everything you need to finish the procedure effectively as part of your preparation.
You should also take a look at our various payment options. We have a few different options for you to choose from when paying for these mortgages.
The most visible is the first advance payment made when the loan is purchased for the first time. You may also decide on an early fee after buying it for our renewal service or an annual payment option.
Along these lines, we regularly find clients asking us questions concerning their Certificate of Documentation.
The Certificate of Documentation is a legal document that notifies your lender and the state government that you have entered into a legally binding agreement for a boat loan.
Shortly put, it enables you to get your loan promptly the vast majority of the time.
What Is Mortgage In Maritime Law?
If you are a yacht owner interested in boating law, you may have heard several terminologies that seem strange to you.
Then you might be wondering what mortgage means in the context of maritime law. What exactly is it, and why do you need to know? In maritime law, mortgages are occasionally used to secure a loan to purchase a vessel, which is known as a loan security interest.
The mortgage contract is an agreement between the lender and the borrower that spells forth the terms and conditions of the loan. If you consider taking out a mortgage to finance your vessel, you must understand the terms of the legal arrangement.
In order to comprehend mortgages in maritime law as a vessel owner, it is necessary first to grasp what they are.
This word refers to the legal procedure of obtaining a loan against the worth of a vessel.
Knowing how a mortgage under maritime law works, you can safeguard your rights if you need to take out a loan against your boat.