Are you looking for a simpler way to complete all necessary National Vessel Documentation forms? Do you tire of having to go from one site to the next to complete one form after another? These are some of the reasons that we founded the Maritime Documentation Center. We wanted to create exactly that: a center of maritime documentation forms. Here, you can find the forms you may need in an easier-to-fill-out way. 
Beyond simply the forms, however, we also wanted to create a center that provided information, too. That way, vessel owners could come here, learn about what each form does, and how it can help, and then make the right decision for themselves as well as their vessel. Vessel documentation can be complicated, but we do not believe it needs to be confusing and time-consuming. 
The National Vessel Documentation Forms You'll Need 
One of our main goals is to offer essentially every form that a vessel owner may need throughout the course of owning their vessel. From the beginning through the end, we wanted to make a "one-stop-shop," for lack of a better phrase. So, for many, the first form that they utilize from our site is the "Abstract of Title." This can tell a vessel owner just about everything that they might need to know about a vessel before they purchase it. 
For those interested in vessels outside of American waters, the "Foreign Vessel Title Search Request/Transcript of Registry" form can provide similar information. 
Once someone has purchased a vessel, the first form they may avail themselves of is the "Initial" documentation. We offer that form, as well as its renewal, replacement (if the Certificate itself becomes mutated or lost), and even reinstatement should the vessel owner miss the renewal deadline. 
Over the course of owning a vessel, the vessel owner may want to make changes. To that end, we offer the "Change of Vessel Name or Hailing Port" form as well as the one to change the vessel's endorsement/trade indicator. 
If you want to receive financing for a vessel, we offer an application for the "Preferred Ship's Mortgage," as well as the form you'll need when you satisfy that as well. When the time comes to move on from your vessel, you can find the "Deletion" form as well as the one for "Transfer/Exchange." Then, if you're like many, the next form after that is another "Abstract of Title" so that you can start the process anew. 
An Expedited Process 
On the subject of "process," that is something else that we wanted to be able to improve for vessel owners through our site. We understand that many vessel owners do not have time to wait for their documentation to come to them. So, we offer rush processing/priority request services. Through this, your application will be put at the front of the queue, so that you receive it that much sooner. 
Additionally, we understand how, rightly, many in our modern era are concerned about privacy, and about protecting their data online. To that end, we employ the very best security in the business. That way, vessel owners can utilize our site with the peace of mind that comes from knowing that your data is always secure. 
Complete Them How and When You'd Like 
Sitting down in front of a desktop computer for hours on end to complete vessel documentation is, of course, no one's idea of a good time. We believe that as busy as modern-day vessel owners are, they should be able to complete their documentation while living their lives. Thus, we have optimized our site for mobile devices. 
As such, you can fill out these forms from anywhere. You can be at the dock, at the port, on the boat, at work, at the bank, or anywhere else, filling out these forms. No longer do you have to change your schedule and carve out the time to complete your necessary documentation. Instead, you can do so when you have a moment. We see it as one more way that we can make the process that much better for all vessel owners.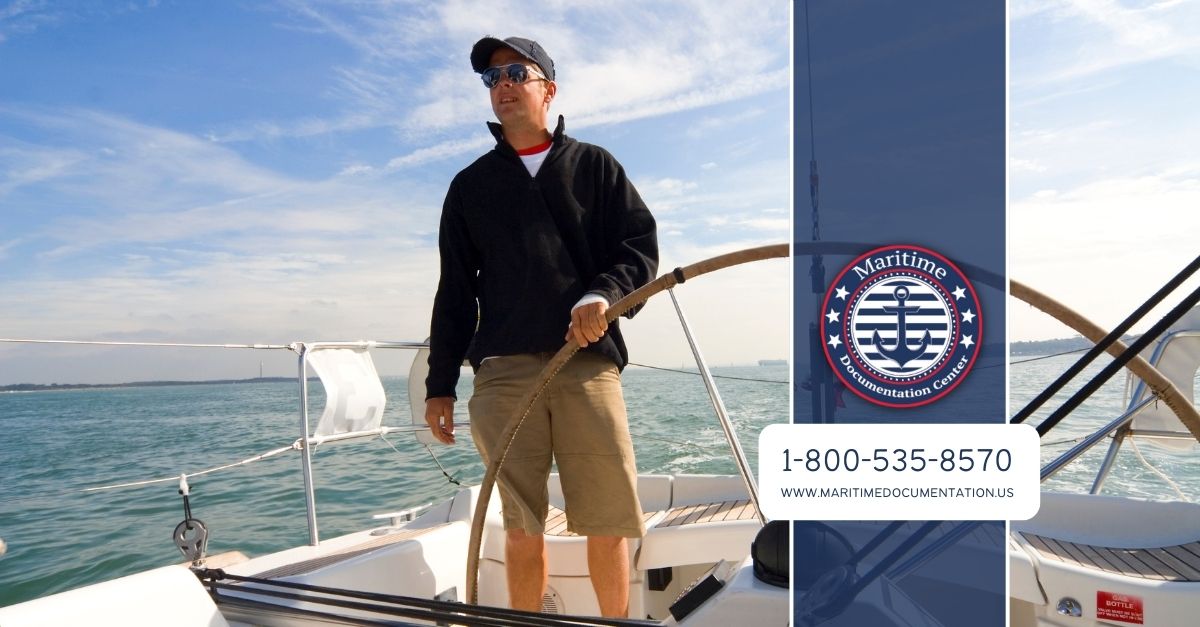 What You Won't Find Elsewhere 
Even with mobile optimization, it can be challenging to find the time to fill out all of the forms you need. Thus, it's entirely possible to rush through and make small typos. Unfortunately, those typos can lead to your forms being rejected by the authorities. To keep that from happening, we employ the best document processors. That way, they can catch and fix any errors that may arise. 
Our document center was founded on the idea of empowering vessel owners, by making the documentation process easier. To see all of the ways that we can help as well as the forms we offer, head to our site.