Have you been considering documenting your vessel but aren't sure if it's the right course of action? Does it feel like the cons may outweigh the pros when it comes to boat documentation? Yes, there are those who have to document their vessels. They don't have a choice, not if they want to use their vessels in the manner which they would like. However, there are plenty of others who don't have to document their vessel but choose to do so for multiple benefits. 
Commerce 
Essentially, if your vessel measures five net tons in volume, is owned by an American citizen (you), and you're going to use it for commercial purposes, you basically have to get it documented. Specifically, if you're going to use it for fishing activities or "coastwise trade" on the navigable waters of the United States or in the Exclusive Economic Zone, then documentation is mandatory. In this context, "coastwise trade" is defined as "transporting passengers and/or merchandise." If that's how you envision using your vessel, then we can help you to document your vessel that much easier.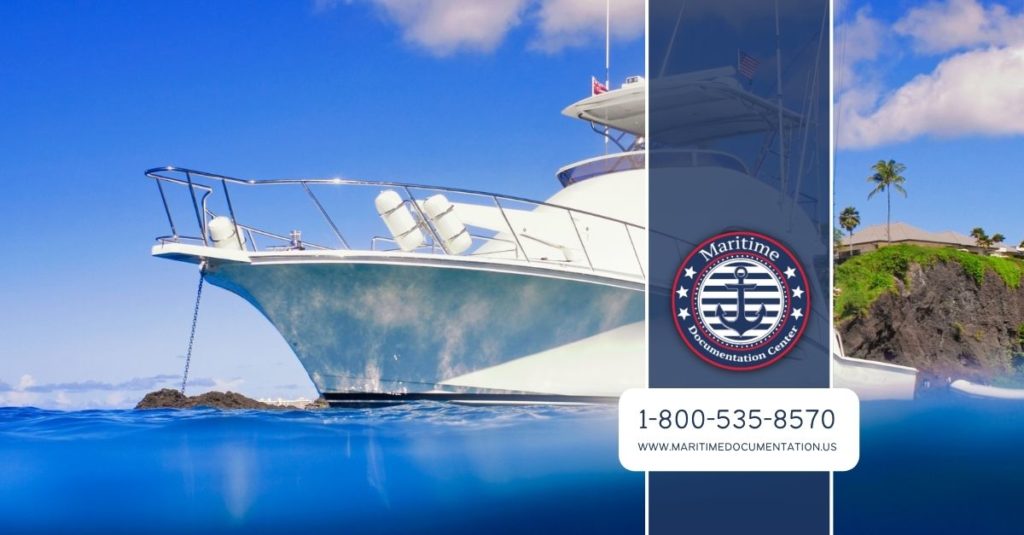 Financing 
Even if you aren't looking to use your vessel for commercial purposes, you may choose to document your vessel. For example, one of the major reasons that folks decide to document their recreational vessels is for financing. A documented vessel is eligible for a Preferred Ship's Mortgage. That can make it possible for you to own the vessel of your dreams without "breaking the bank," so to speak. Lending institutes see documented vessels as a far more secure form of collateral than a vessel that isn't documented (to put it mildly). We have the forms to apply for a Preferred Ship's MOrtgage, as well as the forms you'll need for when you've paid that off, too. 
International Travel 
If you've looked through the list of available endorsements, then you know that "REgistry" is one of them. This is the endorsement typically used for those who are going to use their vessels in international waters. Even if you aren't planning on using your vessel for international commerce, documenting it can make international water travel that much easier. Documentation is treated by foreign governments as a form of national registration. It clearly identifies your vessel's nationality, thus simplifying clearance and customs entry in ports around the world. 
Boat Documentation and a Better Way Forward 
Those are just some of the reasons that folks decide to document their vessels. If you'd like to learn more about vessel documentation, you can come to our site. We've designed it to be optimized for mobile devices, so you can open and navigate our site on practically any device, so long as you're connected to the internet. Here, you'll find all of the different forms of documentation that you might need for the course of owning your vessel. From the initial Abstract of Title through the initial documentation, from renewing it to the time it comes to transfer ownership, you can find it all right here.