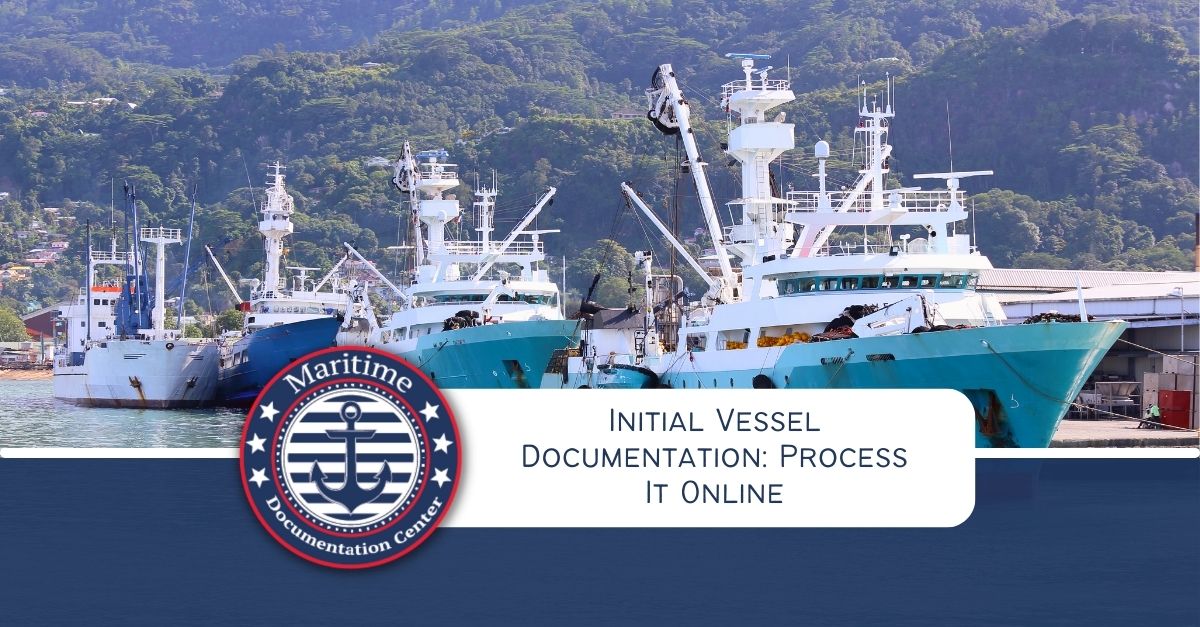 When you purchase a boat, the very first thing you need to do is finish the process of documenting the vessel as the new owner. The initial vessel documentation process used to be difficult and time-consuming, but now it can be completed in a matter of minutes through the internet. Documentation for all recreational vessels can be found online through the United States Coast Guard. If you follow these straightforward steps, you will be able to complete the procedure at the Maritime Documentation Center in a few minutes.
Go To Our Website and Click on the "Initial Vessel Documentation" Tab
Anyone who wants to avoid the hassle of physically visiting their facility but still wants their vessel documented can now do so through the Maritime Documentation Center's online service. As long as you have an Internet connection and patience, you can complete the process from the comfort of your own home! "Apply Online" can be found by clicking the " initial vessel documentation" and then the "Apply Online" button. You'll need to do so if you don't already have an account. Then, using your webcam, take a recent photo of your boat and upload it. Next, ensure to answer all our questions about your vessel with specific and detailed information about its length, weight, cabin size, engine type, and so forth. Ensure that all of your answers are correct and thorough by reading the instructions before filling out the application form, according to texas.gov. We will review your submission and get back to you if there is anything else we require from you.
Choose The Type of Documentation You Need
Purchasing a boat will likely be one of the most significant financial decisions you ever make. Getting documentation is neither challenging nor time-consuming, but you must get it right the first time. Whether you choose to construct your vessel or buy an existing one on the secondary market, documentation is required. The procedure to register a vessel with the Maritime Documentation Center as a new vessel, renew registration and documentation when necessary, or apply for a change of flag is straightforward. Please ensure that your application contains all the required information before submitting it. You can submit the initial vessel documentation for your vessel in person, via email, or through the mail.
Follow The Instructions
After providing that information, you can choose whether you are requesting paperwork in your capacity or an entity capacity via an organization or corporation. Suppose you must apply for documents on behalf of a person who passed away. In that case, you will also be required to decide whether the registration is for personal or non-personal watercraft. After selecting which path to take, you will be prompted to respond to questions about the boat or personal watercraft being recorded. The questions include a variety of topics, such as the length, breadth, maximum horsepower, year of construction, hull type, and other pertinent information. In order to correctly complete your application, you will need to provide accurate responses to every one of these questions.
Complete The Required Information and Hit Submit
The remainder of the online form may be completed after you've supplied the correct information. A list of all the people on board; a description of why you need documentation; and the documentation costs are among the things you'll need to provide to the authorities. It takes around 10 minutes of your day to fill out the online form, which might save you a lot of time later when you don't have to deal with as much paperwork. The website is easy to use and makes it much simpler to provide this information. Upon submitting your form correctly, you'll receive an email from the MDC confirming that they've received it and a follow-up email to help you through the next steps in the application process.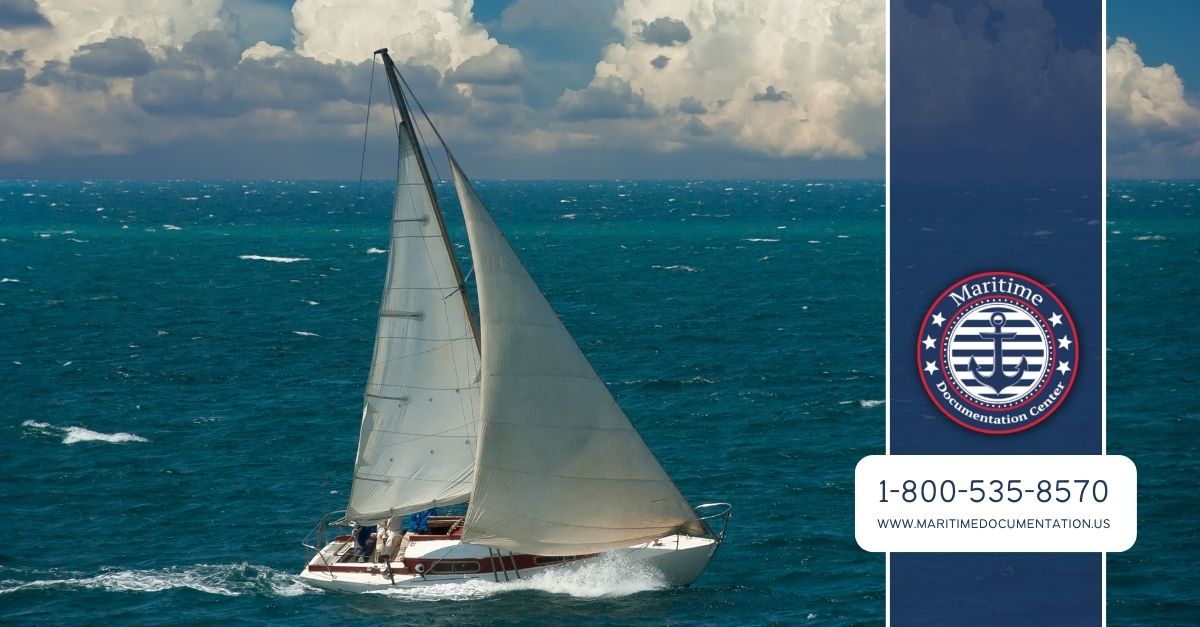 Pay The Applicable Fee with A Credit Card
On the Maritime Documentation Center website is a form that can be filled out online, making it simple to provide all of the required information. The next thing you need to do is connect to the site using the computer you have at home, look for information on a vessel that piques your interest, and then pay the regular charge using your credit card (payment methods accepted include Mastercard, Visa, American Express, and Discover). After making the required payment, you will be given an authorization number that enables you to finish your request at any time and from any location so long as you have access to the internet. You may also receive an authorization code over the phone by calling customer care and speaking with a representative. You will need to provide them with evidence of payment during this conversation.
Your initial vessel documentation can be completed by calling the Contact Maritime Documentation Center at 800-535-8570. When calling, you need to have my vessel's name and hull number ready for them to process the initial documentation service online.