Do you want to sell your boat but don't know where to start? Are you planning to purchase a vessel and wondering what are the forms you will need? Luckily for you, that is when the vessel bill of sale (and us) come into place. Furthermore, you can even make the document yourself: a handwritten bill of sale is acceptable as well. But before you complete it, you better read this article to make sure you do it thoroughly. Read on and find out!
What is A Vessel Bill of Sale?
In a few words, a vessel bill of sale is proof that a boat was sold, and that a transaction took place. It is used for crafts that are not registered with the US Coast Guard. Who wants to go through the process of buying or selling a vessel just to receive the other party involved angry or looking for money or claiming something about the vessel? The purpose of this document is to ultimately avoid that, to give all of the people involved the peace of mind of having a formal document to record the transaction.
It is easy, however, to make these types of forms by yourself. And you don't even need to include a lot of information. Basically, you should at least include the name and surname along with the contact information and address of the people involved in the transaction. In addition to that, you should also write the details about the vessel. This means state registration and hull identification (HIN) numbers, vessel length, manufacture date, make, model, and color. If an engine or trailer is involved in the transaction, this needs to be added to the document as well. We also recommend, if there is something that is not working properly, also state it on the document.
Do I Need a Vessel for Registered Vessels?
As we told you at the beginning, this type of document is useful when the boats are not registered with the US Coast Guard. If the vessel you intend to buy or sell happens to be USCG documented, the Maritime Documentation Center can help you out. Through the "Transfer" form we facilitate the process for both buyers and sellers. Documented vessels go through an entirely different process than those who weren't USCG licensed, so a vessel bill of sale is not needed in their case given that US Coast Guard documentation works as proof of ownership itself.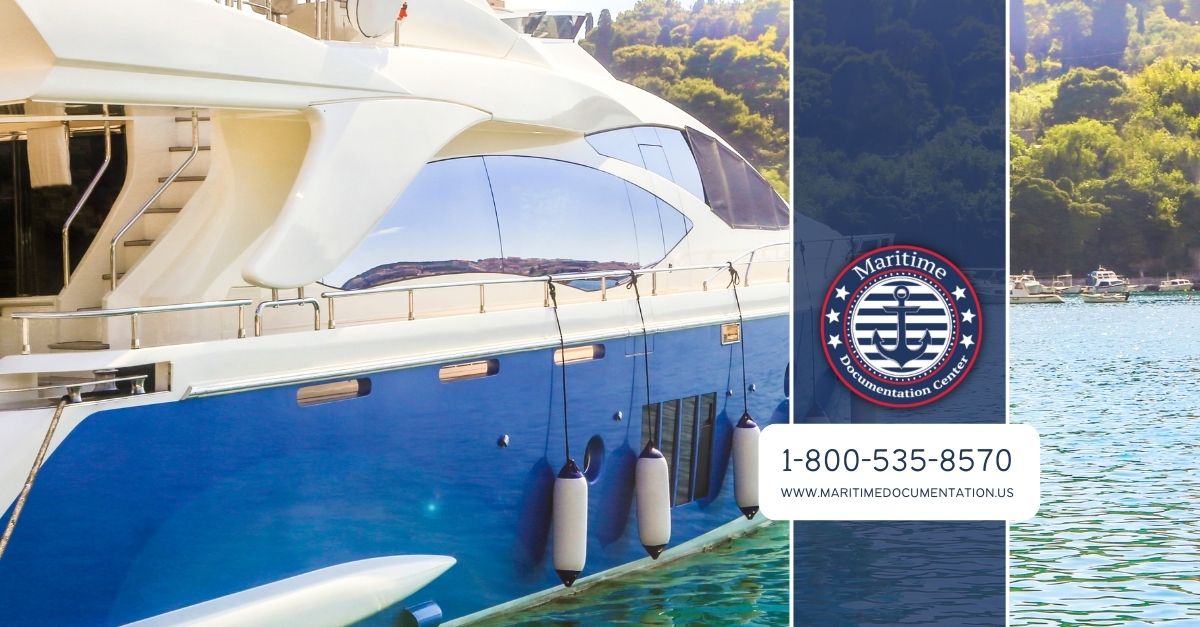 Processing your Vessel Documentation on your Behalf
We know that the whole process can get overwhelming, so remember that you can use our help. The Maritime Documentation Center is a third-party agency that processes any type of vessel paperwork. If you are uncertain about any of the documents or you want someone to take care of them on your behalf, you are just a few clicks away from the solution. Whether you need to contact us about the vessel bill of sale or the other types of documentation you can do so by writing to us or filling out any of our forms. Our experienced staff will be happy to assist you.