If you've been reading our blogs recently, you'll notice that we talk a lot about "things we do for our customers." We know that you have a lot of choices in how you take care of your vessel documentation needs. There are a lot of options, so we're always trying to do more for our customers. Some of our changes have been obvious, others less so. In this blog, we'll highlight some of the best parts of our vessel documentation services, and how they can give you a better overall documentation experience.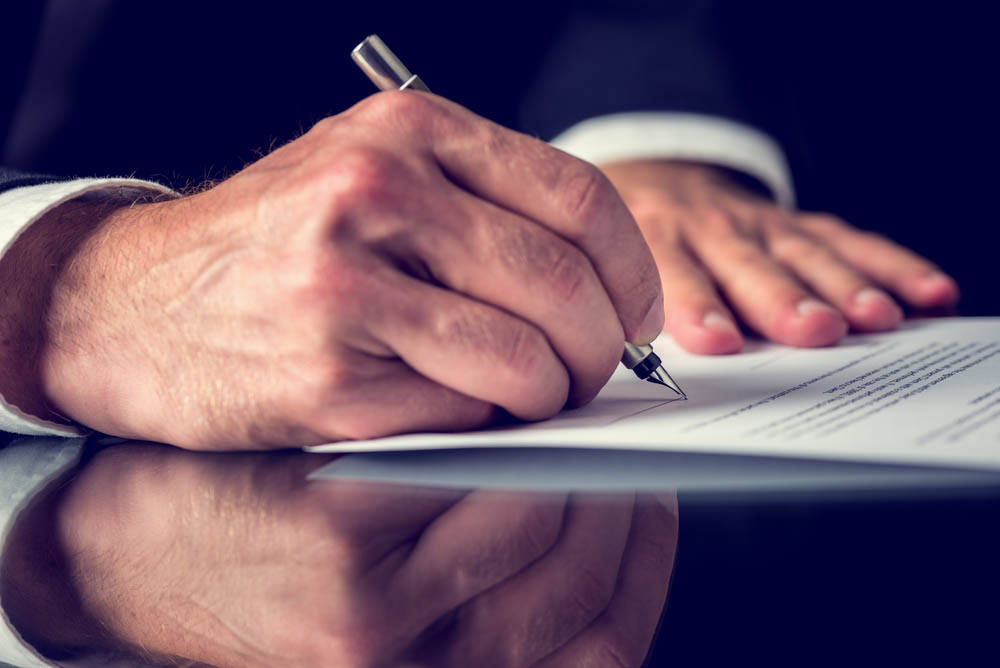 Secure Vessel Documentation Services
Our documentation services start with our security. Really, that's the bedrock upon which the rest of our site rests. You can't have a vessel documentation site without proven, strong security. It's an awesome responsibility for customers to give us their personal information. We never, ever take that responsibility lightly. So, to make sure we live up to it, we do everything we can to make our security stronger. We're always looking for ways to fortify it, strengthen it so that it's always being improved. Unfortunately, hackers and other identity thieves are always improving their methods, so we feel we have to make sure that our security is always getting stronger as well.
Improved Placement and Web Design
The vessel documentation process shouldn't be hard. It should be convenient. That's been one of the operating principles of our business since the very beginning. To that end, we've made our site mobile optimized. That means that it should open quickly and cleanly on essentially any kind of device. You shouldn't have to be sitting in front of your computer or laptop to access our site. You can fill out your forms while on a tablet, phone, or another mobile device. This is a real game-changer in terms of convenience. Now, instead of having to block off hours or even a whole day for documentation, you can work on this documentation while doing something else. You can be in line, even on your vessel and get it done.
Document Processors
"But wait," some of you who have filled out vessel documentation in the past may be saying, "if I fill out that documentation while I'm standing in line or on my vessel, I'm more liable to be distracted and make mistakes. If I do that, then the USCG will send my forms back to me." In the past, that was possible. However, to make everything easier on our customers, we employ professional document processors. These pros look over your documents. They look for the most minute, minuscule, and tiny errors – the exact kinds of things that cause the Coast Guard to send forms back to vessel owners. Our document processors catch them and fix them so that your documents go through faster and on time.
Advanced Renewal
Some of our newer customers may not know this, but when you get a Certificate of Documentation, you have to keep renewing it yourself annually. That means that you can't forget, or lose track of it – you have to keep doing it. Obviously, this makes for one more thing that you have to worry about. We don't want you to have to worry about it. So, we came up with a solution: you can renew your documentation with us for up to five years. We'll take care of the renewal for you. It's not that much money and you can choose from one to four more additional years. It's just one more way that we can make this complicated process simpler.
Another way we can do that is through our expedited process. You can put a "rush on" so to speak with your documentation. Our "priority processing" makes that possible. Of course, to also speed the process along, we've put the most used forms in the center of our site. We know what forms our customers are looking for the most, so we wanted to put them in the most visible, easily-accessed area. Of course, even if you're looking for a form other than those, they're easy to find, too. All you have to do is go to the left part of our site. There, you'll find all of the forms that we offer.
We're always seeking to make improvements to our website. In fact, these are just some of the recent improvements as of this writing. Depending on when you read this, we may have already thought of several more improvements that we've incorporated. We're always looking for new, inventive ways to take a process that can be tedious, confusing and downright off-putting and make it accessible. Everyone who wants documentation for their vessel should have a simple way to apply for it. If you have any further questions, don't hesitate to give us a call at (800) 535-8570 or head to our site.