Do you have any questions about how to renew USCG vessel documentation? Getting your Coast Guard paperwork renewed is now a lot less complicated. The form may be completed electronically and sent to us by visiting our website, the Maritime Documentation Center, and following the instructions.
The National Vessel Documentation Center (NVDC) of the United States Coast Guard issues a unique identity to any vessel that satisfies the necessary standards.
A national register of boats, similar to how Social Security numbers function as identification for individuals, is what vessel documentation is fundamental. The vessel certificate of documentation serves multiple functions.
First, it assists in establishing ownership and allows for the use of preferred mortgages on a vessel. It is a maritime lien that receives "a particular level of priority in the event of default," as explained by the United States Coast Guard.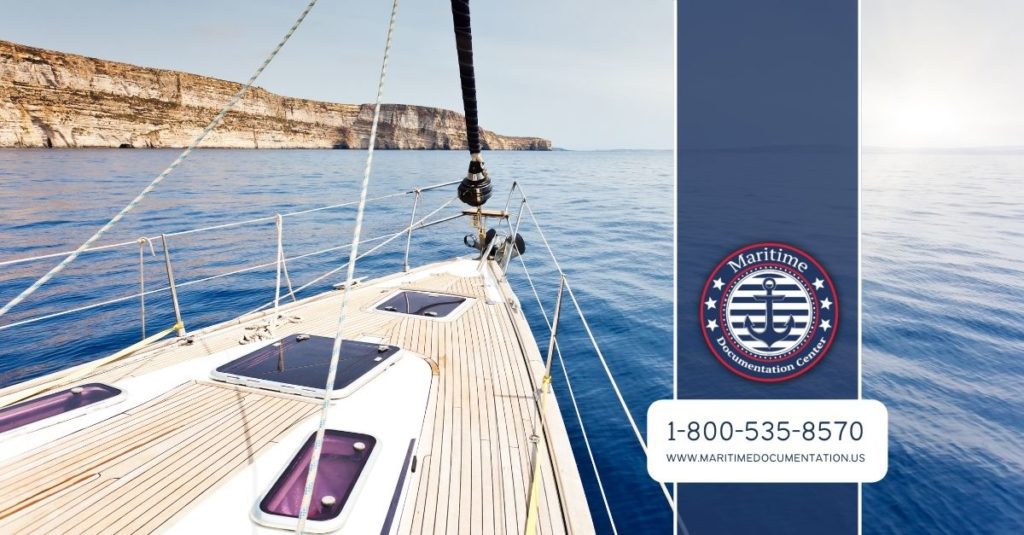 What Happens If You Forget To Renew USCG Vessel Documentation? 
According to federalregister.gov, inadequate planning for the renewal of your documentation may lead to problems, and the Coast Guard has measures in place if this occurs and you still need your paperwork.
You have up to thirty days after your documentation's expiry date to submit a renewal application without encountering any difficulties.
Suppose you fail to renew your documentation within thirty days. In that case, you will be required to apply for reinstatement of your paperwork, which needs a different form than a renewal and is more expensive than a renewal.
If you operate your vessel while possessing an invalid certificate of documentation, you may be subject to fines and other penalties.
Is There Anything You Can Do If Your Coast Guard Documentation Becomes Out Of Date? 
You have been sailing your sailboat to exotic and beautiful locations, and you are having the time of your life out at sea, exactly as you had always imagined. Since the United States Coast Guard reported your vessel's absence, it has been away for a year.
In your haste to enjoy your time on the water with your boat, you overlooked the need to update your vessel paperwork with the Coast Guard. Birthdays and anniversaries are two occasions that we all miss.
The fact that you forgot to update your Coast Guard paperwork every year is thus not unusual. Unless your vessel paperwork is about to expire, you shouldn't be too concerned. Correcting the problem is a relatively simple process.
The Simple Steps to Obtaining a USCG Renewal
As spring gradually gives way to summer, the weather is becoming more pleasant around the nation.
As a result, you'll need to get your boat ready for its first outing of the year as soon as you possibly can.
It takes a lot of preparation to make your yacht seaworthy, and this includes cleaning, inspecting, and performing any necessary maintenance and repairs. It is now required for you to consider your USCG vessel documentation requirements.
For those who have opted to get federal paperwork from the United States Coast Guard (USCG), it is necessary to renew USCG vessel documentation annually to maintain your current certification.
It is important to note that if this is your first time applying for an easy USCG renewal, you should be aware that there are many options available to you, including one that is much more convenient.
Re-certification with the United States Coast Guard
One option of renewing your license is to go straight to the Coast Guard and complete the procedure there. The Coast Guard's website has the appropriate paperwork for renewal, which may be obtained by visiting the site.
You must supply detailed information about your vessel, including your current certificate number, for the Coast Guard to match the data and bring your account up to date.
Your certificate should be renewed by us no later than thirty days before it expires to avoid having to go through the late renewal application procedure, which might result in additional fees.
Many yacht owners complain that the USCG website is sluggish and onerous to use, which slows down the procedure and makes things more difficult to understand.
Renewal Has Been Made Easier
When it comes to completing your USCG renewal, all you have to do is to come to us at the Maritime Documentation Center for a more uncomplicated experience.
We provide a safe, secure, and time-efficient solution to renew your documents and complete your tasks for the current year. We provide you with an encrypted interface to utilize, making your transactions safer than ever before. Additionally, all of the paperwork you may need is accessible directly on our website, allowing you to complete and submit everything instantly.
We thoroughly check your paperwork to ensure that everything is in order before submitting them to the Coast Guard for processing, providing no delays for you to worry about.