If you are the vessel owner, you must grasp the documentation that proves your ownership. We'll go through what the Abstract of Title is and how to interpret it in this piece, which will help you better understand it. It's critical to comprehend the papers that prove your possession. An abstract of title, often known as an ownership transfer document, is a legal document that transfers ownership of real property -or anything of value- from one party to another by deed or other legal means.
If you are purchasing a vessel, the title is transferred between the seller and the purchaser at the moment of purchase. A boat's title shows ownership if the boat is lost or stolen (and many other types of tangible property). It identifies who owns the vessel and provides information about your identity and where you reside. Continue reading if you're interested in learning more about your boat's title.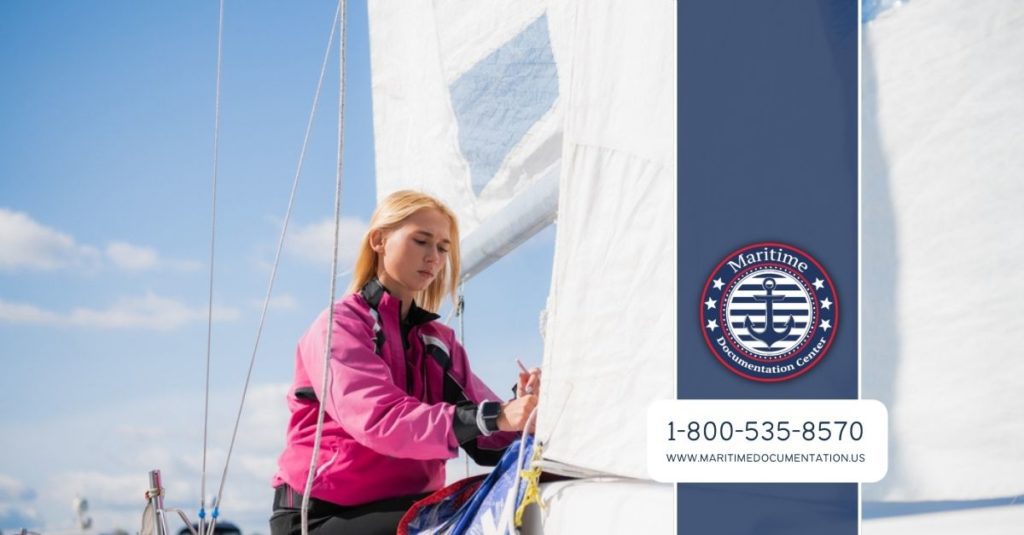 The First Section of The Abstract Will Show the Name and Description of The Vessel
Check out the Abstract of Title before boarding a ship and becoming its owner. If you're looking to purchase a boat, the abstract isn't the first place you'll want to look. The abstract is a legal document that concisely outlines the details of your upcoming acquisition. The fun begins after you have the abstract of the title in hand.
In order to get a sense of a ship's identity, you first need to look at its name and description according to govinfo.gov. On your paper copy of the document, you should be able to identify the vessel by its official name. That's one of the first indications that you don't have an original or comprehensive abstract of title. Reading the description, you may get a sense of when and where the ship was built. Additionally, it notifies you whether the vessel has been altered in any way and any other relevant information.
The Second Section Will Show Who the Buyer and Seller Were
This is the last step in comprehending how to decipher a ship's title abstract pages: finding out who the buyer and seller were. Sellers are often referred to simply as "sellers" in the "name of buyer" part. In order to identify your buyer and seller, utilize this information. A bank, a broker, or a person might all fit this description. Knowing the previous owner's name might be helpful if you have to go to the trouble of tracking them down. You may also utilize this information to compare a past sale with the current one. It's extremely useful when comparing the worth of a boat across various owners over time. Having the names of the buyer and seller on hand, on the other hand, may assist you in establishing how much your boat's worth decreased between 2020 and 2022 when you have the Abstract of Title from that year.
The Third Section Shows Any Transactions Related to The Boat
We'll start with this area since it's the most significant and may carry a lot of information. It's important to understand that the word "title" here might have a variety of meanings in various states. A buyer's purchase of a vessel is one of a lengthy chain of transactions. Any number of subsequent owners or the original owners themselves might be your purchase source.
Make sure your title has been correctly transferred if you're acquiring from someone other than the original owner and there have been other transfers of ownership (known as "title transfers") in your boat's history. It may be traced back to a public record created by a warranty deed, a document with an official seal. As a result, title insurance isn't necessary. This is necessary by most lenders if you wish to finance your boat purchase.
The Fourth Section Which Is the Encumbrances Section, Lists the Liens and Any Outstanding Loans
This is the portion in which you should also pay great attention to the details. Additionally, it contains information on any liens or mortgages on the vessel, and it may provide vital historical insight into any difficulties about a prior sale of the vessel. The "encumbrance" or "lien" section might lead you to believe that it contains a list of any obligations that someone may have owed you in connection with your vessel.
However, it is not as straightforward as that. A lien is held by someone who wants payment for work that has been completed, such as repair bills, or payments for services such as those provided by chandlers. Mortgages and maritime liens are the two most essential types of encumbrances that we need to be aware of in this context.
Using a business specializing in abstracts of titles is usually the best option. When it comes to accessing the most current and relevant information, they're your best option. If you're looking for an abstract title for your boat or any other vessel, maybe these six considerations will help you. Contact the Maritime Documentation Center at (800)-535-8570 if you have any questions.