All of the terms and circumstances of a boat's sale are laid out in a bill of sale, a legal document. This document protects both parties involved in the transaction. You must be aware of your legal rights as a buyer and the responsibilities that are placed on you once you have made payment for the yacht. A complete description of the vessel, including its kind, length, and current condition, should be included in the bill of sale. You can steer clear of any misconceptions that could arise down the line if you are familiar with the contents of a bill of sale for a boat. Are you the proud owner of a boat? If so, you need to make sure that you are using your boat bill of sale properly. Here are tips that will help you do just that.
Make Sure That the Bill of Sale Is in Your Possession Before You Take the Boat Out on The Water
It's a blast to cruise about on a boat. A place to relax and spend time with friends and family is essential. Due to a lack of adequate paperwork, boating has become a risky sport for many. A bill of sale is proof that you are the rightful owner of a particular boat. Using an attorney to prepare the final form of your bill of sale can ensure that it will hold up in court if there has been any previous disagreement. When the seller hands you the bill of sale, your financial duty to their ends, but your legal obligations have just started. It is your responsibility to ensure the safety of yourself and others by adequately documenting and operating your boat. Accurately documenting the ownership and transfer of your boat may also assist decrease your insurance costs and even give legal protection if someone is injured while using your boat.
List All Items Included in The Sale
In the case of a boat purchase, one of the most prevalent issues is establishing whether or not the buyer got what they were promised. Both parties may prevent numerous complications by creating a clear sketch of the transaction. An accurate bill of sale should contain all of the items that are being sold. This includes everything from a boat's propeller to life jackets and sails. The seller may be held liable if anything not included in the bill of sale is found. A person or corporation interested in purchasing your yacht should be able to see clearly what is being offered and what they are paying for. If available, include information on the boat's make and model, ownership history, purchase price, horsepower, fuel type, title location, and registration year. A buyer should be aware of the boat's weight capacity and whether or not it comes with a trailer.
List The Purchase Price and Any Payments Made So Far in The Boat Bill of Sale
In the case of a multi-step payment plan, purchasing a boat might be challenging. To be accurate, you must include the boat's purchase price and any subsequent payments on the bill of sale. After all, payments have been paid; the total purchase price will be calculated using this method. Using a boat bill of sale form, you need to know how much money you've already put down on the purchase before you can fill out the form. This may seem straightforward, but if you use a bank or a check to pay, it isn't easy to keep track of what you've provided, and easy to forget. Remember to include any payments made toward the purchase of the boat and any additional costs when utilizing our boat bill of sale form. This agreement between the buyer and seller will safeguard you if there are any misunderstandings or problems with the transaction.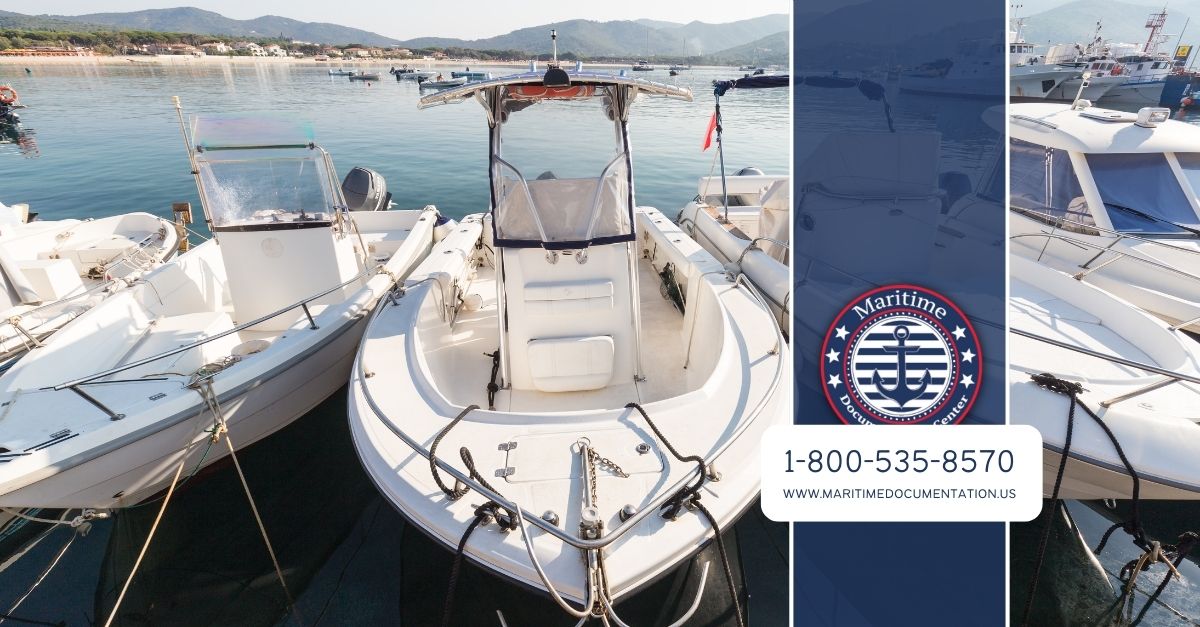 Indicate Who Is Taking Title to The Boat
Transferring boat ownership requires a bill of sale, a legal document. This form of the bill is used to transfer the ownership of watercraft and the actual transfer of title. Suppose you have any reservations or questions concerning this document's legal legitimacy. In that case, it's best to seek the advice of an attorney rather than risk making a mistake that might lead to future difficulties. Due to its importance, it might be challenging to understand. When creating a bill of sale for a boat, one of the most typical questions individuals ask themselves is who gets the boat's title. It's critical to specify who will be the legal owner of the yacht after the contract is signed. This is because the person who acquires ownership of the information should register it with the U.S. Coast Guard.
If you need a Boat Bill of Sale form custom-made to fit your unique situation, consider using the example above as a guide. Fill in the blanks, and voila, you have an official Boat Bill of Sale form. If you have any questions regarding this form, please contact the Maritime Documentation Center at 800-535-8570.