If you own a vessel registered with the US Coast Guard, you must keep your boat documentation up to date and in order. In this all-inclusive guide, we will walk you through the actions you need to follow to ensure that your boat's documentation is accurate. We've got you covered whether this is your first time registering or if you need to make some changes to the information we have on file.
When you own a boat, like a vehicle, you are responsible for ensuring that it is properly registered and that all of its paperwork is kept current. The process of obtaining a USCG vessel record and maintaining compliance with regulations is something owners of USCG vessels must be aware of. The following are some suggestions for making the process go as smoothly as possible.
Research what is required in a Boat Documentation
Finding out what paperwork is needed for your ship can help you avoid being trapped with a half-finished or incorrect application. Consider consulting with a lawyer or other specialist to meet all the criteria and have everything you need to finish the procedure. If this is the case, let's meet in person rather than over the phone or online so that you can go through any relevant paperwork simultaneously.
Breaking down the process of boat documentation into more minor phases might make what first seems like an impossible effort more manageable. The first thing you should do is find out what boat you have and what documentation is needed to register it in your state and with the US Coast Guard. To do so, one must be familiar with the types of boats that may get paperwork, the required minimums in equipment and registration processes, etc.
Get Organized
Whether you're applying for a whole new registration or need to renew your current one, gathering your boat's documents is the first order of business. You'll need to round up your vehicle's registration, proof of insurance, bill of sale, and title. A maritime survey and a letter from a marine surveyor detailing the boat's condition are additional necessities in certain jurisdictions.
If your state requires you to take your ship through a formal inspection procedure before registering it, you'll need a way to get it there for the inspection and then back home again for the registration. Once you've got the hang of the fundamentals, it's time to collect all the paperwork you can find about your boat (old rolls, insurance policies, crew rosters, etc.). Please consolidate as much of this data into a single document as possible to avoid any unpleasant surprises.
Contact us at the Maritime Documentation Center.
Getting your boat's paperwork in order may be done in two ways: simple and complex. Get in touch with us at the Maritime Documentation Center, and we'll handle everything for you. Spending time and energy navigating bureaucracy and rules alone is more complex than enlisting our assistance. The first step is to contact us by phone or electronic mail.
Be ready to tell us about yourself and your boat when you call. We can begin the paperwork procedure for you as soon as we get the data. However, before starting the boat documentation procedure, we must verify that your yacht meets the requirements. We prove that your boat is under 26 feet in length, that there is a good cause for it not to have the proper paperwork, and that you are making genuine efforts to get it recorded but are unable to (such as not having a place on land to keep it).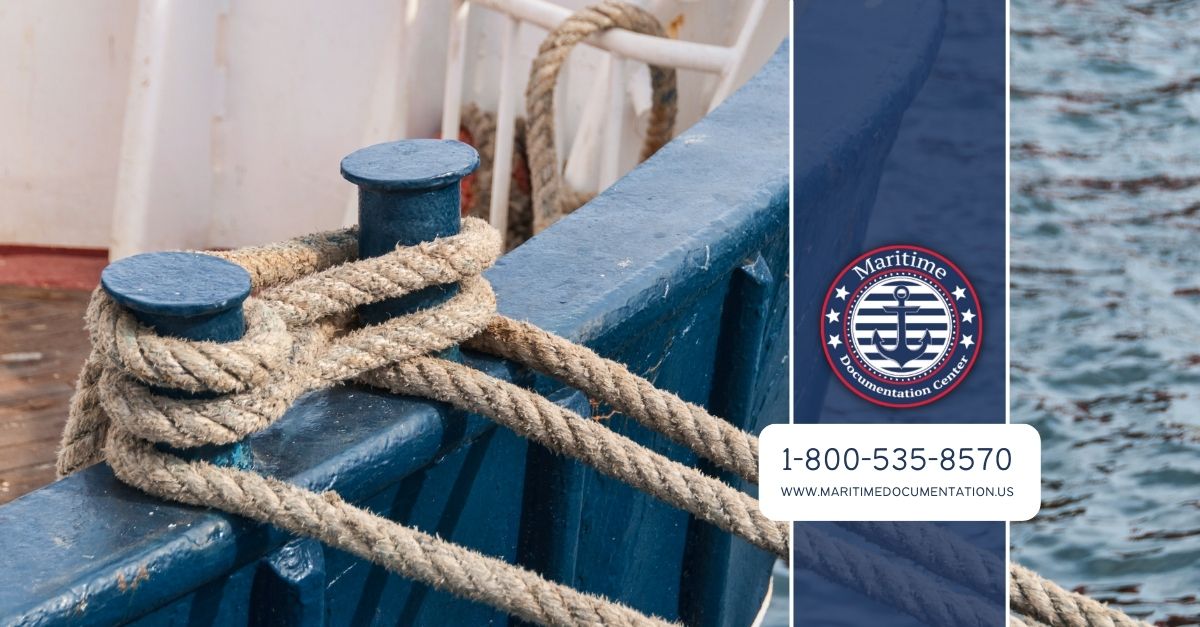 File Paperwork and Fees
Even while it's tempting to put off keeping up with the registration of your yacht, doing so is required by law. A fine may be assessed if the coast guard or other authorities seek you but cannot locate you in their databases. Learn the ins and outs of the procedure and the associated costs before beginning it. After learning what your state needs, you may gather the necessary paperwork.
Everything necessary per state law is included, from the bill of sale to insurance documents. Contact the same department mentioned above if you cannot provide a copy of your title or if you have changed your name after acquiring your boat. Remember to include all required payments when submitting documentation to the government.
If you own a boat and the boat is more than five years old, it qualifies as a documented vessel. This means that the paperwork is more complex, with more rules to follow. One of the most important documents is the boat documentation certificate. If you need help with this process, contact the Maritime Documentation Center today for more information.