If you are interested in purchasing a yacht charter, it is essential to do enough research to choose the most suitable firm to collaborate with. Because not all service providers are made equal, choosing a yacht charter company that satisfies both your requirements and your financial constraints is necessary. Here are a few pointers to keep in mind while searching for the ideal yacht charter business. Have you been debating whether or not to rent a boat for your next trip, but you need help figuring out how to get started? Relax since you've arrived at the correct destination. To choose the best yacht charter business, consider the following advice.
Look at the Size and Type of Yacht They Offer
The first thing to consider when deciding on a yacht charter service is the variety and size of boats available. This will determine whether your vacation will be a romantic getaway for two or a group expedition with your best friends. Looking at photographs and reading customer reviews is the easiest way to determine which models are available. If you're interested in learning more about the company's inventory or a specific model, feel free to call or email them.
Ask how many people can fit aboard each boat if you bring a large party. If they need a vessel large enough to accommodate everyone in your group, inquire if they are familiar with any others that may (and if not, suggest some other companies). Also, some yachts aren't great to share with just one other person, so keep that in mind if you're planning an intimate vacation for the two of you.
Consider What Other Services A Yacht Charter Company Provide, Such As Excursions Or Transfers
The quality of your tropical island family reunion or honeymoon depends on the yacht charter business you use. You should check with the yacht charter company to see whether they provide excursions and land-based activities, and if so, at what cost. When you book everything you need, including the boat and crew, with a single provider, you may save time and money. On the other hand, some of these businesses may have exclusive contracts with travel agencies, allowing them to provide discounts not available from other providers.
Are your requirements being met? Do children have any unique needs or specialized gear on vacation? Be cautious about inquiring about any hidden fees associated with bringing a pet along for the ride or requesting a special lunch or itinerary. Some services don't accept passengers under a certain age, while others pay extra for each passenger.
Check Out their Pricing and Cancellation Policy
Ensure you understand the yacht charter company's cancellation policy before signing a contract. If you've spent weeks preparing for your trip and then have to cancel due to poor weather or an emergency, the last thing you want to do is find out that the yacht charter company will charge you up to 100% of the charter price. A similar phenomenon might occur if you try to plan a vacation at a popular time of year and discover that the price is far more than it would have been at any other time.
If this is the case, double-check that your yacht charter agreement is flexible enough to allow you to pay a fair fee regardless of when you take your trip. Find out whether any additional costs are up to the yacht charter company's discretion and whether or not there are any hidden fees. For instance, if it rains or visibility is reduced owing to fog or haze, certain businesses may tack on an extra charge.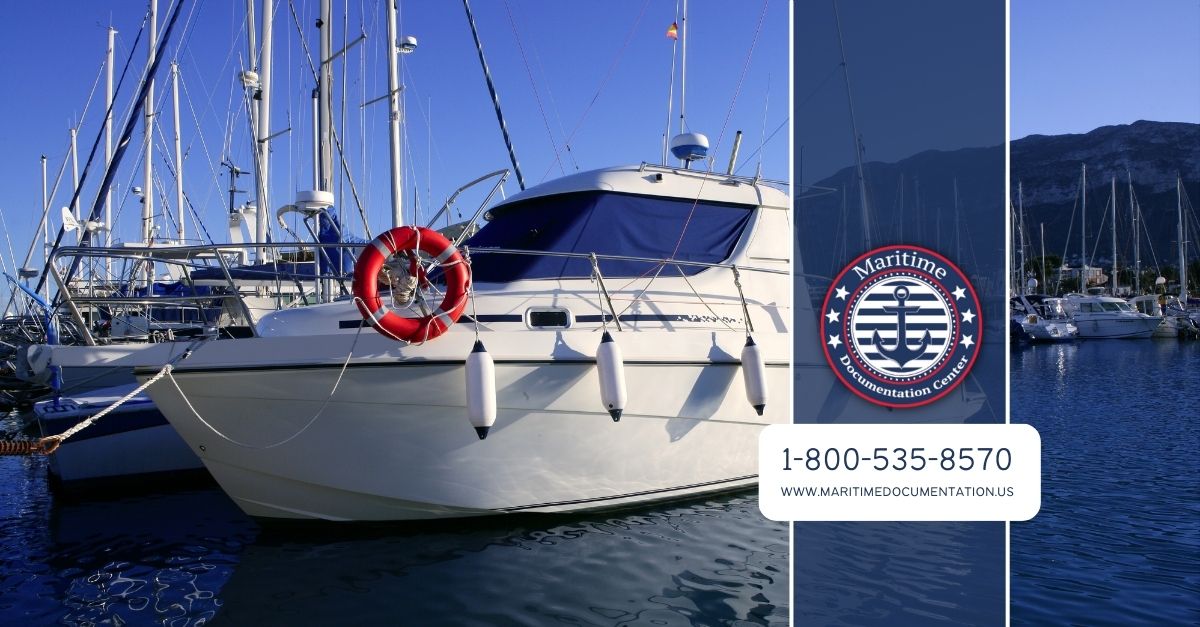 Could you make Sure They are Licensed and Insured?
As a next step in selecting a reliable yacht charter company, you should verify that they are appropriately licensed and insured. A yacht rental is a once-in-a-lifetime experience; you shouldn't ruin it by getting into problems with the law. Checking the website of the New York State Department of Motor Vehicles is a practical approach to determining whether or not a yacht charter business is appropriately licensed and insured.
You may look into the legitimacy of any boat business by checking its operating license. It's possible that they need to be functioning legally, which means they won't have their act together regarding your trip. If they are not insured, you run the risk of being unable to seek medical attention or compensation in the event of an accident or injury during your trip. The whole trip or event might be ruined by one unpleasant incident.
If you're looking to charter a yacht, the Maritime Documentation Center can walk you through the options and help you find the right one. What would be best for you? Contact us today and talk to one of our representatives. You'll get great information and have everything set up for your trip in no time.