USCG vessel owners should know our Vessel Documentation Portal's data privacy measures. Encryption on our secure server ensures that only authorized personnel may access your information. The USCG Vessel Documentation Portal employs hypertext transfer protocol secure servers with 128-bit encryption to provide a safe and secure connection. Using our Vessel Documentation Portal to access operations and other sensitive areas is merely the beginning of the security measures we provide. Keeping tabs on who has access to your data helps us provide better service and preserve your privacy according to epa.gov. We also secure your data by restricting access to it so that only authorized individuals may access it. Additional security measures are in place to protect our system. Using our Vessel Documentation Portal, you can rest easy knowing that your personal information is safe and secure.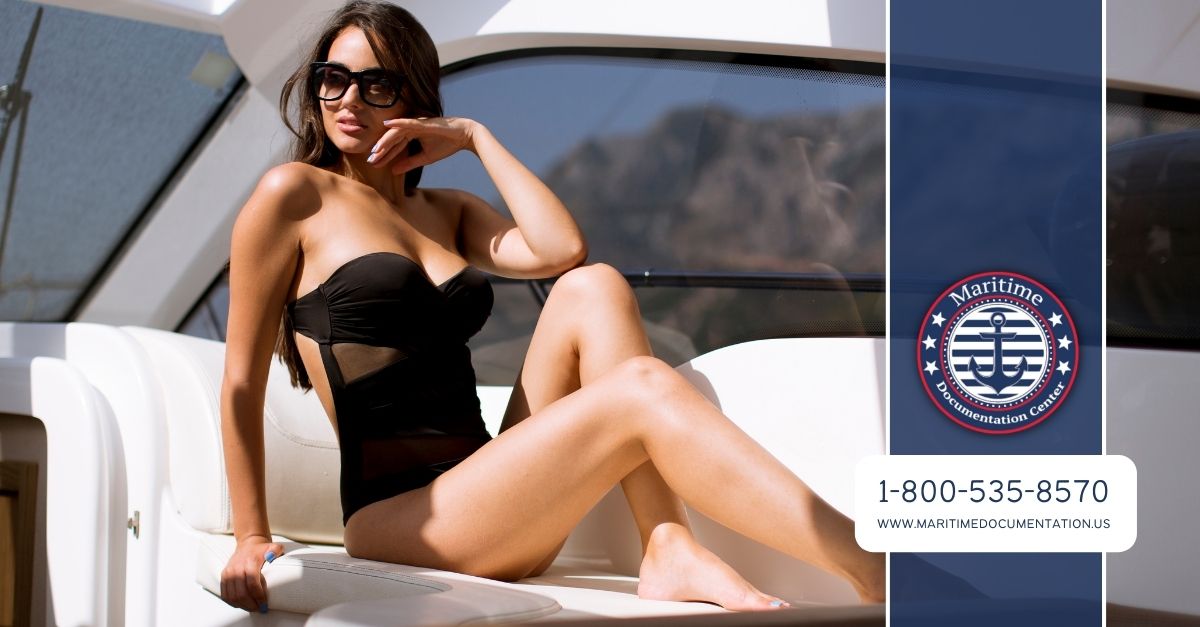 Secure Login with Username and Password
Our vessel documentation portal users may access a protected sign-in page on our website. Offering a secure connection protected with 128-bit encryption prevents any of your information from being taken inadvertently. All of the data is conveyed using the HTTP Secure protocol, and it is encrypted using the SSL (Secure Sockets Layer) technology during the whole transmission (which replaces "HTTP" with "HTTPS"). It is essential to keep in mind that even if you utilize a secure server, this does not automatically ensure that your data is protected. Your login and password both need to have some security. If someone does not have access to your login credentials, they will not be able to see any of your data. This ensures that you will be able to log in to our site unlimited times without the need to be concerned about important information falling into the wrong hands.
Our Vessel Documentation Portal Has Two-Factor Authentication
Online security is rapidly moving toward two-factor authentication. To ensure the safety of your data, our Vessel Documentation Portal allows you to submit both a username and password. Two-factor authentication, sometimes known as 2FA, is a security measure that prevents unauthorized access to accounts. Google Authenticator, for example, provides secure one-time passcodes that can only be used once (OTP). Your 6-digit OTP number from your authenticator app must be entered every time you log in from a new device or IP address for you to access your account. In order to input the code, you have a time limit of 60 seconds. The site also asks for further verification whenever an incident occurs that might jeopardize their login machine, such as answering questions about the vessel.
Regular Backups of Your Data
It should go without saying that the security precautions and protections already in place are the most important factors in determining how secure an environment is. If you want to save your information on our Vessel Documentation Portal, we will ensure that it is backed up regularly. However, even this secondary backup is not sufficient. Multi-factor authentication, which is a kind of login authentication that needs more than simply a password, is another method that we use to prevent unwanted access. Your first sign-in will need more than just a password; it will also require another kind of authentication, such as authentication software (Google Authenticator), a physical token, or several other possible options. Because someone else would first need these things to access your account, this security feature offers you additional protection whenever you access your account or data. This is because this function requires them.
Encrypted Data Transfer Between Your Computer and Our Server
When someone wants to go to our website, certain pieces of information have to be sent back and forth between their computer and the server that we use (program). Some users may not be bothered by the possibility of a data breach happening on a website or service that they use. On the other hand, if you are moving dangerous goods or managing classified information via our system, you would prefer that your data be delivered securely. Because the information you provide in our documentation portal is encrypted using SSL technology, you can be certain that it is protected at all times and in any location where it is sent or stored.
With the support of the Vessel Documentation Portal, our tech-savvy clients can take on any challenge they may face. To assure our customers' happiness and faith in our services and assist them in getting things done quickly and effectively, we have provided a wide selection of useful tools. You'll never have to worry about running out of cash using our state-of-the-art technology. Fill out the contact form on this page or call the Maritime Documentation Center at (800)-535-8570.