Every boat owner knows how important it is to have the corresponding registration in order whenever you are operating commercially. In fact, it's imperative that you have your certificate of documentation in order at all times. Now, what happens if you don't have it? What happens if something happens to it? What happens if you lose it? Well, don't worry, it's not the end of the world. Let's go over how exactly you can do and how we at the Maritime Documentation Center can help you with it.
Coast Guard Certificate of Documentation
So, your Coast Guard documentation will be very necessary if you wish to legally operate commercially. More importantly, you need to have it on you at all times so that the vessel can operate in order. Yes, that means carrying it aboard the vessel. So, what do you need to do if you don't have your certificate on you? Well, let's go over two potential situations in which something like this could come to happen and how to properly address it.
Getting Your Initial Registration
So, let's say that the reason you don't have your certificate of documentation is because, well, you haven't gotten it yet. In such a case, then you will need to go through the initial registration process in order to properly register your vessel with the Coast Guard. All you need to do in order to apply for registration is to have your proof of ownership handy, fill out a form with details about the vessel and the owner, and submit it to the Coast Guard. The form and the means to submit this are readily available here on our platform. All you need to do is click on the sidebar link and fill out the information on the form. We'll make sure to revise it before it gets to the Coast Guard so that it doesn't get returned with small mistakes. 
Replacing a Damaged or Lost Certificate
Now, if the reason you don't have your certificate with you is that something happened to the actual certificate you already had, you might think that it's okay, that you can just use a digital copy or the photocopy you got recently. However, it's important that you remember that you need a physical official copy of the certificate on the vessel and that otherwise, it won't be a valid form of registration. If something were to happen to the official certificate of documentation, all you need to do is request a replacement, which you can also do through our platform.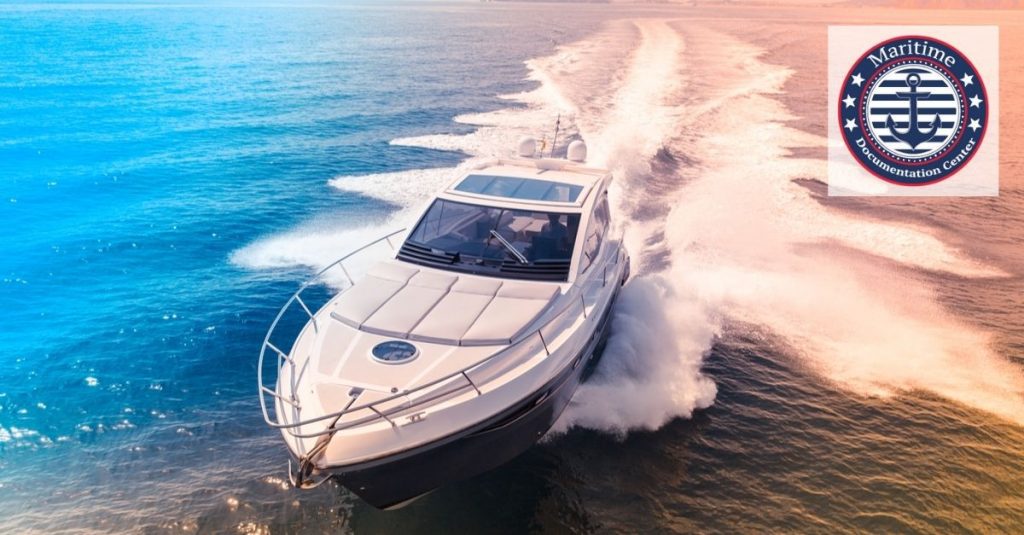 Coast Guard Documentation
Requesting a certificate of documentation or a replacement of such, like any documentation process, can quickly get somewhat frustrating. This is why our team here at the Maritime Documentation Center is here to help make it easier. All the forms you might need are ready for you to fill them out and submit them through our website for your convenience. Any questions? Give us a call at 1-866-981-8783 or email us at info@vesseldocumentation.us with your questions and we'll do our best to help out.