How to Find Out Who Owns a Number
To find out who owns a number, in this case, a "number" as in "the official number of a documented vessel," you can apply for an Abstract of Title. 
12302. Standard numbering system
The Secretary shall prescribe by regulation a standard numbering system for vessels to which this chapter applies. On application by a State, the Secretary shall approve a State numbering system that is consistent with the standard numbering system. In carrying out its numbering system, a State shall adopt any definitions of relevant terms prescribed by regulations of the Secretary.
A State with an approved numbering system is the issuing authority within the meaning of this chapter. The Secretary is the issuing authority in a State in which a State numbering system has not been approved.
When a vessel is numbered in a State, it is deemed in compliance with the numbering system of a State in which it temporarily is operated.
When a vessel is removed to a new State of principal operation, the issuing authority of that State shall recognize the validity of the number issued by the original State for 60 days.
If a State has a numbering system approved after the Secretary issues a number, the State shall recognize the validity of the number issued by the Secretary for one year.
When the Secretary decides that a State numbering system is not being carried out consistent with the standard numbering system or the State has changed the system without the Secretary's approval, the Secretary may withdraw approval after giving notice to the State, in writing, stating the reasons for the withdrawal.
(Pub. L. 98–89, Aug. 26, 1983, 97 Stat. 590.)
Section 12302 provides for a standard numbering system for undocumented vessels and for approval of State numbering systems by the Secretary. It also requires that a State, when implementing its numbering system, adopt any relevant terms required by the Secretary. In States without approved numbering systems, the Federal Government issues the numbers. This section also provides for the operation of a vessel in a State other than the one in which it was numbered.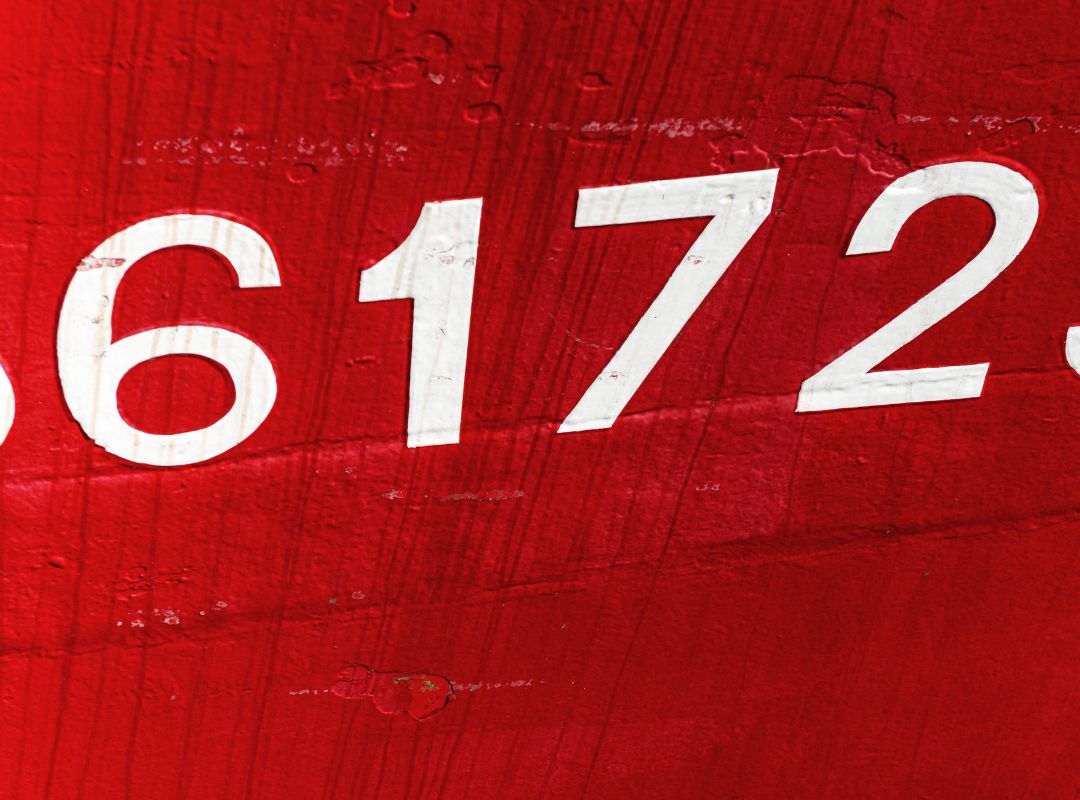 What is included in an Abstract of Title?
Provided that the vessel has been documented with the United States Coast Guard, the Abstract will include the identity of the managing owner as well as the ownership history of a vessel and the status of any encumbrances/liens on the vessel. 
An up-to-date title is required to acquire a boat or transfer ownership of your watercraft. If you are planning to purchase or sell a yacht, you must have all of the necessary information on hand.
A document known as a Certificate of Title is issued by the state where the boat was purchased. If you are looking to acquire a vessel, it would be beneficial to find the papers.
In the shape of a blue or white form, this abstract of title is attached to the USCG paperwork, and it provides information only on the vessel and not the owner. CG-1070, Abstract of Title Form, has three pieces of information:
The name and address of the owner
The name and address of the vessel
A description of the vessel.
Why is an Abstract of Title important?
An abstract of title is important for a boat, just as it is for real estate properties, because it provides a comprehensive historical record of ownership and legal rights associated with the vessel. Here are several reasons why an abstract of title is important for a boat:
Ownership Verification: It verifies the current owner of the boat and provides a clear chain of ownership, which is crucial for establishing legal ownership and transferring ownership to a new party.
Liens and Encumbrances: An abstract of title reveals any outstanding liens, mortgages, or other encumbrances on the boat. This information is important for buyers to understand any financial obligations associated with the vessel.
Legal Rights and Restrictions: It outlines any legal rights and restrictions related to the boat, such as any limitations on where it can be operated, whether it's involved in any legal disputes, or if it has been subject to any legal actions.
Title Clearing: If there are any issues or discrepancies in the chain of ownership or encumbrances, an abstract of title can help identify them. Clearing up such issues is essential to ensure a clean title for the boat.
Insurance and Financing: Many insurance companies and lenders require an abstract of title to assess the boat's value, history, and potential risks before providing coverage or financing.
Peace of Mind: For both buyers and sellers, having a clear and accurate abstract of title can provide peace of mind in knowing that all legal and financial aspects related to the boat have been thoroughly examined and documented.
Legal Compliance: In some jurisdictions, it may be a legal requirement to have an abstract of title when buying or selling a boat to ensure compliance with local laws and regulations.
Resale Value: Having a clean and well-documented abstract of title can increase the resale value of a boat. Buyers are often willing to pay more for a vessel with a clear and trouble-free ownership history.
Legal Disputes: In the event of legal disputes, having a comprehensive abstract of title can be invaluable. It serves as evidence of ownership and can help resolve disputes more efficiently.
An abstract of title is essential for boats to ensure that ownership is clear, legal rights and restrictions are known, and any potential issues or encumbrances are identified and addressed. It plays a critical role in facilitating the transfer of ownership, obtaining insurance and financing, and ensuring legal compliance for both buyers and sellers.
How do I apply for a USCG Abstract of Title?
Use this form to apply for a USCG Abstract of Title.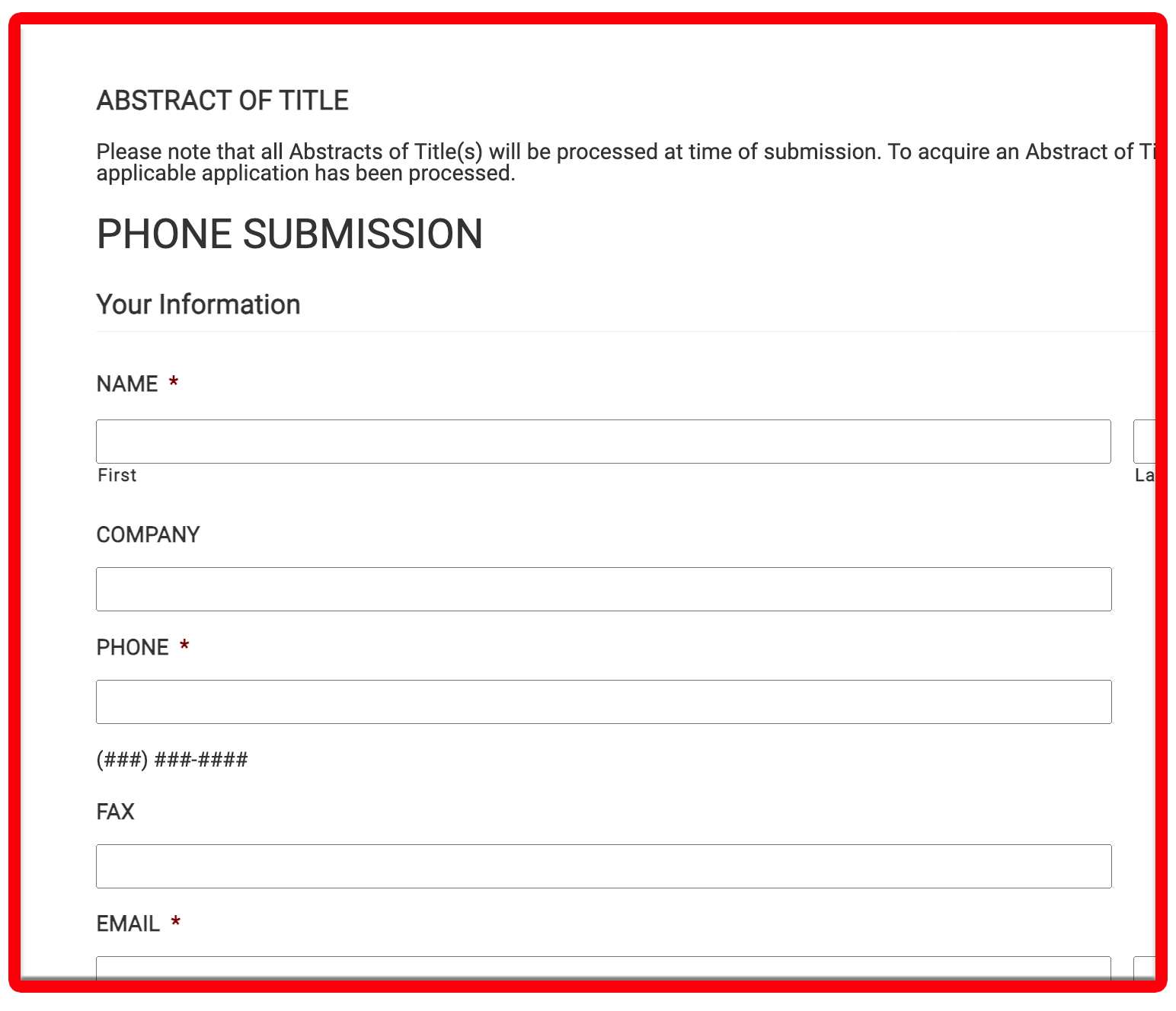 Another way to find the managing owner's name and address is through a Certified Copy of a Certificate of Documentation. Anyone can use this link to obtain a Certified Copy of a CNational Vessel Documentation Center Certificate of Documentation.
While it will not include ownership information, interested parties can use this link to conduct a Coast Guard documentation search at our site. 
This search provides information about the vessel such as its name, Hull Identification Number (HIN), Official Number (ON), service information (endorsement and more), tonnage information, build year, and other information. Additionally, this search includes when the vessel's Certificate of Documentation was issued and when it will expire. 
If you have further questions about American vessel documentation, contact the Vessel Registrar Center at info@usvesselregistrar.us or (800) 535-8570 Monday-Friday, 8 AM to 4:30 PM.