Are you thinking about purchasing a boat? Do you need a preferred ship mortgage with a favorable interest rate? You are not alone in your feelings!
According to the report, according to a recent survey conducted by the Boat Owners Association of the United States, there are more than 15 million recreational boats in the United States.
That's a lot of water sports enthusiasts traveling our country's waterways. You likely are one of them, and you will want to be sure that you have the most appropriate financing choice for your circumstances.
A standard mortgage may be the best option for some, but vessel owners may be able to qualify for a preferred ship mortgage instead.
Whether you're searching for a means to finance your boat, you may be wondering if you'll need a preferred ship mortgage to get the job done.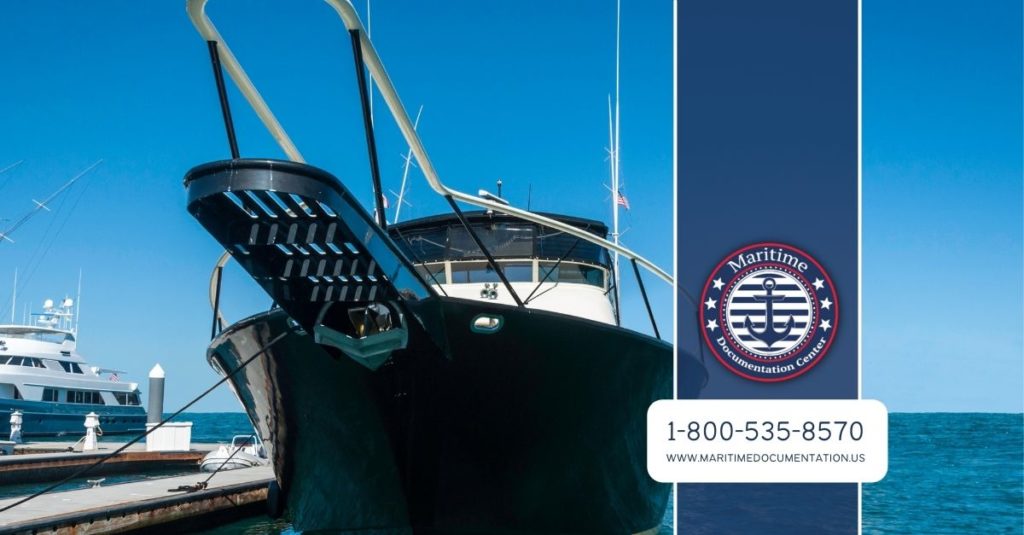 Benefits of a Preferred Ship Mortgage
As a boat or shipowner, you are well aware that there are critical choices to make for your vessel.
One of such considerations is whether or not to get a preferred ship loan. A variety of options are available for mortgages for ships, each with its own set of advantages and disadvantages.
An example of one of the most common kinds is a preferred ship mortgage. This form of mortgage comes with many advantages that may be pretty advantageous to boat owners in a variety of situations.
A lower interest rate: When you get a Preferred Ship Mortgage, you'll enjoy a lower interest rate than what is offered by most banks. 

Tax deductions: The interest on your mortgage is tax-deductible, which can save you money on your taxes each year. 

 

Stability and security: Owning a ship through a mortgage gives you strength and security – something that is especially important in today's uncertain economy. 

 

Flexible terms and conditions – Preferred mortgages offer more flexibility than other types when it comes to the terms and conditions of the loan. You may be able to choose the repayment schedule that best suits your needs.
Facts to Know When You Consider a Ship Mortgage
If you are considering purchasing a ship, it is essential to consider the many financing alternatives accessible to you.
According to uscgboating.org, the use of a ship mortgage may be an excellent method to get the funds you need to purchase your vessel; however, there are certain things you should be aware of before deciding whether or not this is the best choice for you.
Whether you are a first-time or experienced vessel owner, there is a lot to know about ship mortgages. Here are four facts to get you started.
Vessel mortgages work much like home mortgages: The lender loans you a set amount of money, which you then use to purchase your boat or ship.

However, the amount of down payment required by lenders can vary greatly depending on the size and value of the vessel.

The interest rate on a ship mortgage is usually lower than the interest rates on personal loans or credit cards. This can save you money in the long run.

Unlike many other types of loans, you can still sail your boat while making payments on your mortgage.
Should You Get A Pre-Approved Credit Offer For Your Boat?
When you're looking for a boat, one of the first things you'll want to do is get a pre-approval for finance from a bank or lending institution.
This will assist to guarantee that you can get the boat of your choice at the time of your choosing.
Similarly to vehicle buyers, boat buyers may acquire a pre-approval credit offer for their vessel before making a purchase decision. Applying for a loan before you locate the yacht you desire might save you both time and money on the boat search.
By obtaining a pre-approval, you will be able to determine how much money you are accepted for and what interest rates to anticipate. This will assist you in narrowing down your search and give you a better idea of the type of boat you can reasonably afford.
It's crucial to realize that not all lenders are created equal, so do your homework before applying.
Regardless of which lender you pick, obtaining a pre-approval credit offer is the most effective approach to guarantee that you are purchasing the boat of your dreams.
Consequently, should you seek pre-approval for a boat financing package? The answer is unequivocally affirmative!
Where Are Ship Mortgages Recorded?
Whenever you take out a mortgage on your home, the lender registers that mortgage with the local public records department.
As a result, everyone knows who has the mortgage on the property and may take appropriate legal action if necessary.
The question is, what happens when you take out a loan on a ship? Is there a recording of that? To many people's surprise, there is currently no one location where all ship mortgages are stored… at least not yet.
There are ongoing initiatives to establish a worldwide registration for ship mortgages. Still, until such a registry is specified, your best chance is to check with local authorities in each nation where your ship intends to sail.
When considering whether to take out a mortgage on your ship, it is essential to do thorough research and choose the appropriate location to record your loan.