With the summer in full swing, this might be your last chance to ensure that your papers are appropriate before the USCG catches you if we may say so, off guard. This article will tell you everything you need to know about the US Coast Guard boat requirements: when you need to register your vessel, what the differences with state titles are and some other considerations you may want to follow. Read on if you want to find out!
Coast Guard Boat Requirements
Let us begin by making a distinction that in the US, there are both state and federal registration. Who needs to be licensed in order for the respective local authority allow you to navigate through that state will depend on the guvernamental department from each state. Therefore, each state registration has to be processed locally. Some states, however, accept federal registration as a form of licensing.
At a federal level, it is the United States Coast Guard (USCG) the unit responsible for the control of maritime activity and close international waters. They do so by keeping control of any vessels navigating through the American waters. To name a few Coast Guard boat requirements, commercial vessels that exceed 5 net tons of weight are mandated to comply with this type of documentation, whether recreational vessels over the same tonnage can choose to do it voluntarily. Keep in mind that "commercial" includes any vessel that participates in fishing activities or the transportation of goods or passengers.
Additionally, after you have applied for the national type of licensing you are assigned both an official number and a certificate of documentation. This certificate is valid for 1 year for commercial vessels and, from 2022, for five years in the case of recreational boats.
We should mention that the recreational vessels who choose to get USCG documented, normally do it for the following reasons:
To enter and leave foreign ports easily, as USCG documentation is worldly recognized

For aesthetic reasons. USCG documented boats can display a vessel name and hailing port instead of the blocky state registration numbers.

If the boat is financed, USCG documented that boats qualify for preferred mortgages.
Supporting Documentation to Apply for USCG Licensing
Once you apply to USCG documentation, you receive a Certificate of Documentation that will contain an official number. You can get the corresponding form here. The Coast Guard Boat Requirements you may need will be, apart from the application, to submit a form asking for simplified measurement and proof of ownership. This last document can be proved with a bill of sale, a state title or registration, a builder's certificate, etc.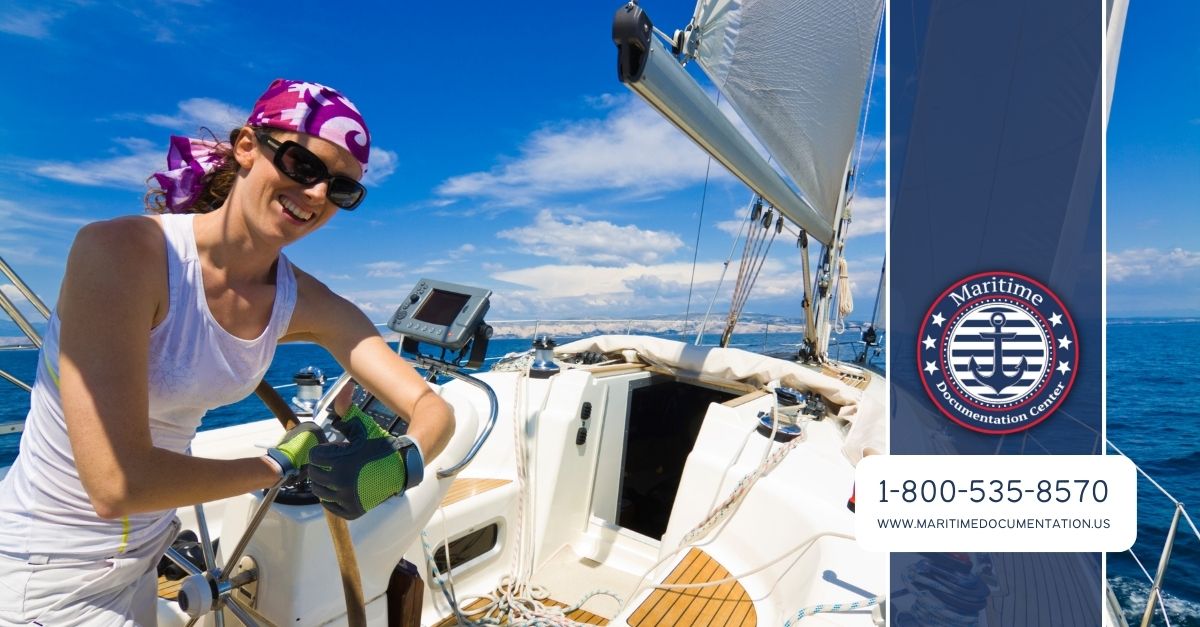 Getting your USCG Documents the Easy Way
All of these forms, as you can imagine, are easily accessible to you at the Maritime Documentation Center. If you don't want to spend time scrolling through the USCG website looking for the appropriate paperwork, downloading it, complete it manually, and sending it via regular mail, then you have come to the right place. Our site lets you access any of the Coast Guard Boat Requirement documents completely online. Additionally, you have someone from our experienced staff overlooking your submissions so no mistakes are made. Contact us today for any other questions you may have!