As August turns to September and summer becomes fall, have you been trying to get out on your vessel for one last summer party with family and friends? Do you want to have a good time on the water before the leaves fall and the air grows cold? Now is the time of year when plenty of folks are going to have "one last party," "one last blowout." That can be a great idea, the kind of thing that folks are going to remember all winter long (and beyond). We'd like to highlight some of the Coast Guard boat requirements and recommendations so that everyone has a safe, fun time on the water. 
What's in a Vessel Safety Check 
During a vessel safety check, an official will most likely look for life jackets and throwable flotation devices as well as navigation lights, sound-producing devices (and/or bell). Visual distress giants, fire extinguishers, and backfire flame control are important. However, they'll also look for things like if the numbers are displayed properly, correct ventilation, and really, just the overall vessel condition among factors as well.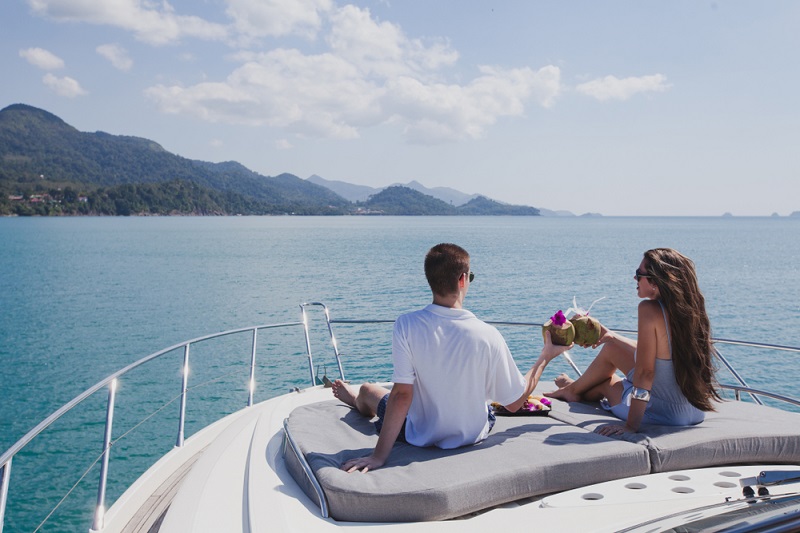 Items You Don't Need on Your Vessel (But May Want Anyway) 
It may not be required by the law, but the powers that be do recommend that you have a first aid kit, an anchor with a dependable line, VHF-FM marine radio with a digital selective calling system, capacity plates, a person-in-water kit, dewatering device (and even a backup). While fire extinguishers are necessary, it's also strongly recommended that you mount those fire extinguishers as well. After all, you're going to want to be able to get to them at a moment's notice. 
Some of the Operator's Responsibilities 
You know not to drink alcohol or use drugs when you're operating the vessel. On top of that, it's a good idea to have a lookout who also stays sober throughout the entire trip. The Coast Guard asks that you "make sure your vessel is in top operating condition." That means more than just the fuel lines are as they should be (and so forth), it also means that there's nothing for anyone to trip over while on your vessel, the bilges are clean, and so forth. Filing a float plan with someone you trust on land is always imperative when you go out on the water. 
Coast Guard Boat Requirements for Documentation 
If your vessel measures five net tons or more, you may decide to document your vessel. Even if you don't have to do so, many choose to document their vessel so that they can more easily get financing. That's just one of the many forms of documentation that you can get at our site. No matter what season it is, summer, fall, winter, or spring, our site makes it easy to take care of all of the documentation you may need. If you have any questions, our staff can answer all of them at (800) 535-8570.