Changing the boat name and hailing port is a cinch when you know where to go. If you own a boat, there's a high chance you've thought of renaming it or altering the port from where it is hailed at least once. Then again, maybe you've already done it. Congratulations, if that's the case since you've just made a simple online adjustment at the Maritime Documentation Center.
Here are some reasons why you should go online if you're still undecided: In other words, it's quick, simple, and inexpensive. The most excellent solutions are often the simplest ones. The easiest way to modify your boat's name and port of call online is to do it yourself. An easy-to-navigate website is accompanied by inexpensive rates and the ability to receive new ID numbers and paperwork in a matter of minutes! So, keep reading to see how you may make this easy adjustment!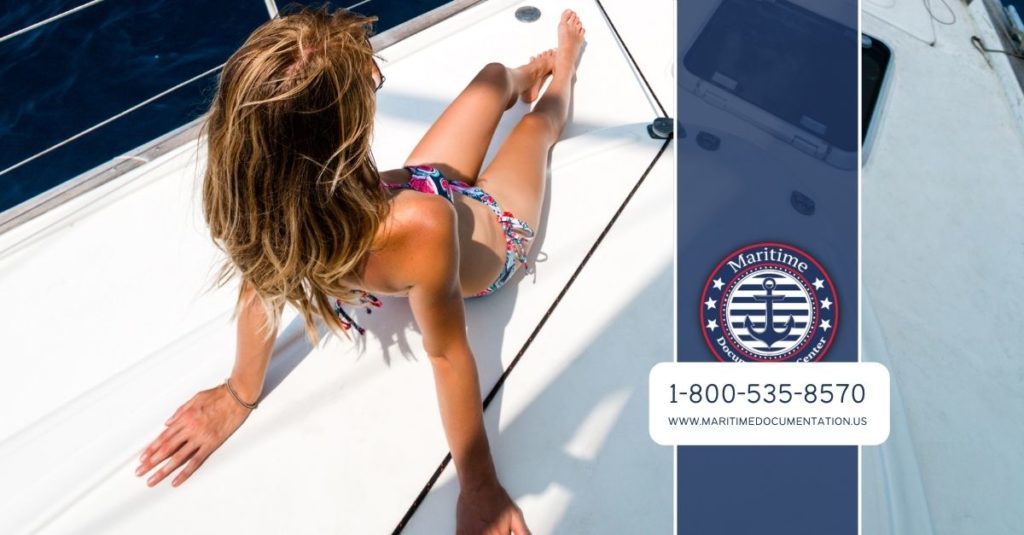 You'll Need Your Documentation to Prove Ownership of The Vessel.
To modify the name and location of your boat, you'll need proof of ownership. A Certificate of Documentation is required to verify ownership. The Maritime Documentation Center offers this service both in-person and online. If you have friends who have owned boats for a long time, you may enlist their assistance in guiding you through the procedure, according to federalregister.gov. It's a simple process, but there are a few things to keep in mind to avoid any problems. Legally, you may change the name of your yacht and its port of call. In reality, this method is governed by legislation in most governments since boats are regarded as private property.
The New Name Must Be Available and Not Already in Use
If your yacht has previously sailed under a different name and you want to change it, the first step is to ensure that the new name is accessible on the market. We at the Maritime Documentation Center (MDC), the government body in charge of assigning boat names, make it simple for you to do so. Simply searching to determine whether the new name you like is available before submitting your application online is all it takes.
The new name must be accessible and not currently used by another organization. When you do your search online, you will come across many boat names to pick from. If the name or location of your boat is already in use by another vessel, the United States Coast Guard (USCG) will not allow you to alter your boat's name or hailing port. Additionally, repeating a name may result in issues with existing registrants.
You'll Need Your Boat Registration Number When Changing a Boat Name And Hailing Port.
Your Boat Registration number, also known as your Maritime Documentation number, will be required if you decide to alter your boat's name and hail port. This one-of-a-kind identification number identifies all boats in the United States register system. You may locate your Maritime Documentation number on your Certificate of Documentation. You can ask a Harbor Master for it if you have been granted permission to use it.
Every boat has a name, and by law, this name must be registered with a marine documentation center recognized by the government. If you have purchased a boat, the seller should have provided you with the necessary documents, including the vessel's information, hailing port, and registration. Ask the Harbor Master for assistance in completing the proper documents for altering a boat's name and hailing port online. The National Vessel Documentation Center will need you to apply before your vessel may be documented (NVDC).
Double-Check All Information Before Submitting It – Mistakes Can Be Costly!
Changing a yacht's name and hailing port are common considerations for boat owners. Many variables influence where you can go and how much it will cost if you want to change the name of your boat for a variety of reasons, including love or grief. Because your boat's name sounds too similar to that of another nearby vessel, you may choose to rename your boat. Things to consider when a boat's name is changed to minimize misunderstanding in navigable waters and docks: For further information, speak with someone from the Department of Homeland Security.
Check with the United States Department of Homeland Security (previously known as the Customs Service), in charge of all marine trade. The local bodies of water where you want to go boating will also have information for you. They have the power to control both the location and the cost of your project. Suppose it turns out that these organizations have not permitted any name changes for maritime safety or operational concerns by vessel masters of other boats (i.e., confusion might ensue). In that case, nothing more can be done at this point.
If you're thinking about altering the boat name and hailing port, the U.S. Coast Guard recommends making the change official online. The consequences might be dire if we don't do all we can. Fortunately, it's simple to get started. An internet connection and some basic information about your boat and its previous owner are required. For further information, call the marine documentation center at (800) 535-8570.