Have you been debating whether or not to file a notice of claim of lien against someone and their vessel? Did you do some work for someone in regards to their vessel and they didn't pay you back like they said they would? When that happens, it can be incredibly frustrating. Fortunately, you don't have to take it lying down. Many vessel owners have availed themselves of this boat documentation form at our site. That said, we're a vessel documentation site, not maritime lawyers. We can't tell you whether or not your lien is a good idea. Rather, we can make it easier to file for one when you decide to do so. 
Notice of Claim of Lien Facts 
You can only file a notice of claim of lien against a vessel that's "in navigation." That doesn't mean that the vessel has to be on the water "right now" or something to that effect. Rather, it means that the vessel can't be under construction, or on land with no intention of being launched and/or repaired. Should a vessel be temporarily in storage or dry docked for repairs, then you can file a lien against it.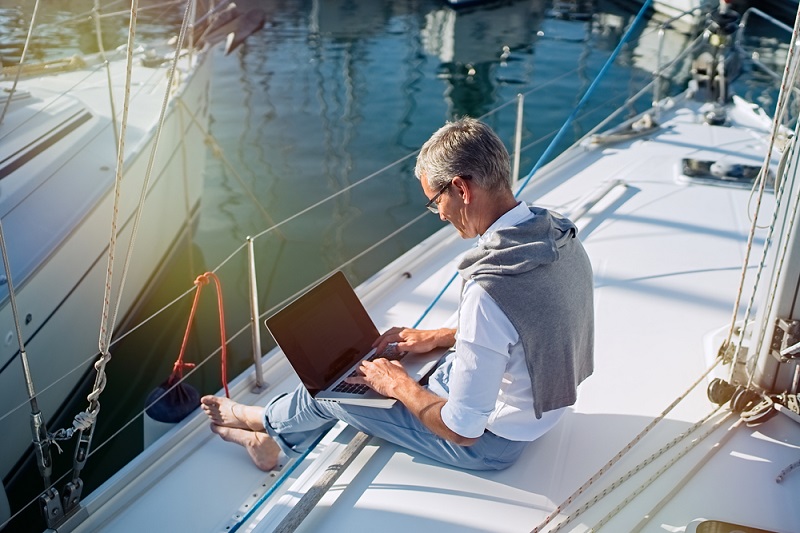 What the Person Claiming the Lien Can't Do or Be 
There are specific rules about what the person filing the notice of claim of lien (most likely you) can and can't do. For example, you cannot be in possession of the vessel itself. In fact, you can't even have any direct ownership interest in the vessel whatsoever. So, you can't be one of the partner owners of the vessel you're filing a lien against, nor can you be involved in joint ventures. 
What You Can File a Lien for 
For the most part, the most common lien is for "necessaries." In this context, that more or less means "what the ship requires to go on the water." It could mean quite a bit for provisions for passengers or crew, dockage, repairs, even such things as advertising, towage, and salvage claims. People have filed liens for food and alcohol for the passengers on a yacht, transportation for crew members, or even the preparation of the documentation for a vessel. There are many different debts that are eligible to be filed for a lien. We strongly recommend that, if you believe you should file a notice of claim of lien, you consult with an experienced attorney first. 
All the Boat Documentation Beyond Liens 
This form of lien is just one of the many different kinds of vessel documentation that we offer at our site. In addition to that, you can also find the initial vessel documentation, documentation renewal, and even the Abstract of Title. In fact, that's one reason that folks often file a notice of claim of lien: it will show up in the Abstract should the owner consider selling the vessel. If you have questions about any of these forms, don't hesitate to reach out to us at (800) 535-8570.