The difference between boat documentation vs. registration might be confusing for many people. If you don't pay attention to the distinction between the two kinds of categorization, you might make a mistake. Owners of pleasure boats (or boats) face penalties if they don't meet their responsibilities. In the same way that a vehicle or a motorbike has its own rules and restrictions, so does a boat. It's possible that you didn't see this since it's not obvious.
When you bought your boat, you may have assumed the dealer or broker would provide you with all the required paperwork for its registration and documentation. The fact is, though, that making sure you have everything you need is neither their job nor their obligation. If you don't know the criteria for registration and paperwork for your vessel, you're on your own. So, in that spirit, let us attempt to define a few fundamental terminologies in boating.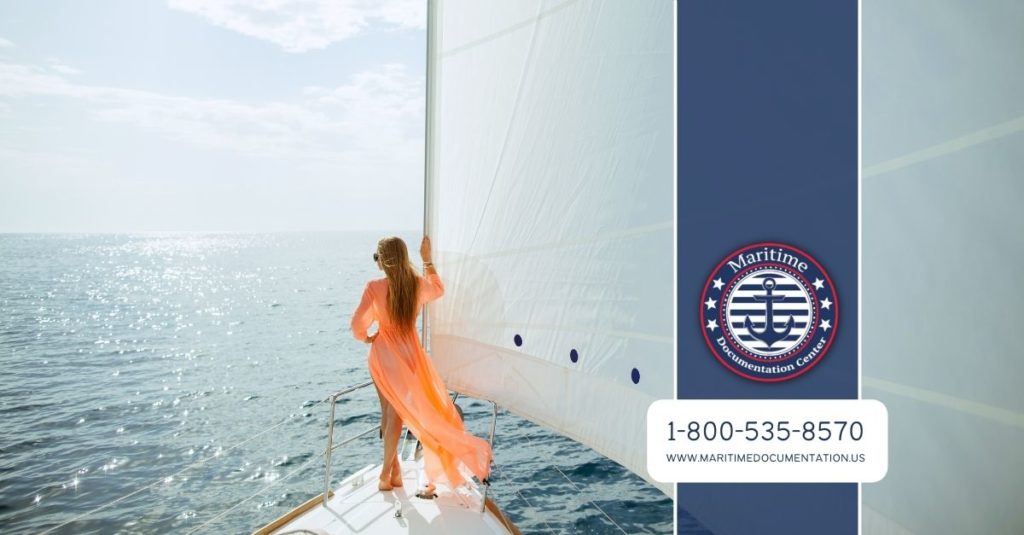 Boat Documentation Is Proof of Ownership, While Boat Registration Is Evidence That You Have Paid Taxes on Your Boat
Getting a title for your yacht is necessary for the boat-buying process. For many folks, this is where the uncertainty begins when they buy a boat. This is for a good cause, as well. Two papers are critical when you acquire a boat: the title deed and the registration certificate. Boat documentation vs. registration is the term used to describe these processes. These may seem similar, but they are not the same. Ownership of a boat may be established through its paperwork.
There is no evidence that you own the boat if your registration is expired. Buying a boat necessitates that the seller completes a "Transfer of Ownership" form, notifying the Coast Guard that the boat has been transferred to your ownership. However, the registration of boats is done at the state level, not federally. This implies that you must register your boat in each state where you want to go, and it is an essential component of the deal if you're selling your boat.
Boat Documentation Must Be Retained On Board At All Times, Although the Boat Registration Does Not Need To Be Stored Aboard the Vessel
Boating is a fun pastime that lets you take advantage of the great outdoors—for many of us, having a boat has meant fishing, boating adventures, and even some offshore racing according to mass.gov. However, owning a boat is more than just sailing off into the sunset. They seem to be interchangeable, yet each has a particular function. In a boating mishap, authorities may more easily locate and check a vessel with a state-issued boat registration that identifies the owner.
The onboard storage of a boat registration isn't necessary. Legal documents issued by a flag state establish the ownership of a vessel, which differs from boat registration. Ship activities are regulated and facilitated by this, including issuing voyage papers required for international commerce, registering vessels, and giving proof of nationality, among other tasks.
Boat Documentation Must Be Renewed Every Five Years, While Registration Can Be Valid For Up To 10 Years
It's understandable that when you're buying a boat, you could be confused about the difference between paperwork and registration. Documenting your boat within 30-60 days of the first time you take it out on the water is a fair general rule of thumb. Unless you do this, when you try to use it, you will be required to register it again, which will result in an additional price.
In order to operate your yacht lawfully, you must have both the proper paperwork and the proper registration for your vessel. However, they serve distinct objectives. Boat registration must be renewed every five years; however, it may be valid for up to ten years if it is properly maintained. It is necessary to renew boat paperwork every five years, and the documentation cannot be more than nine years in duration.
For The Boat Documentation vs. Registration, One Is Required For All Vessels, While Another Is Only Required For Certain Vessels, Respectively
Following the purchase of your yacht, the following step is to get boat paperwork. However, not everyone looking to purchase a boat is aware of the significance of boat registration. Obtaining boat registration may appear excessive because you may get boat paperwork for a lower cost.
If you've recently bought a yacht, you're curious about the paperwork involved. Registration and documentation of your yacht are the best solutions. Due to how closely they seem to be connected, the concept of boat documentation vs. registration may be difficult to grasp. Unless a vessel is officially documented in the United States, it must be registered to operate (like military or government vessels).
For everyone contemplating purchasing a boat, understand what each phrase signifies and how it may influence your ownership rights. Like we've done in this post, we've separated boat registration from other forms of paperwork to make things clearer. Finally, we hope you'll have a better understanding of how to register and record your boat and which kind is best for your vessel. For further information, call the Maritime Documentation Center at (800)-535-8570.