Are you in the market for a new boat? If so, it's essential to familiarize yourself with the bill of sale boat process.
Buying a boat can be as exciting as it is expensive. While the initial purchase price of your new watercraft weighed heavily on your mind at the time of your purchase, you may be less concerned about the bill of sale for a boat that comes at the end of your ownership.
However, it's important to remember that there are serious legal ramifications for transferring ownership of a boat. The issues surrounding this process can vary significantly based on where you live and specific terms and conditions during previous transactions.
Whether you're new to boating or an old hand, having a comprehensive guide will help to narrow down the more common questions and terms you'll encounter during your purchase.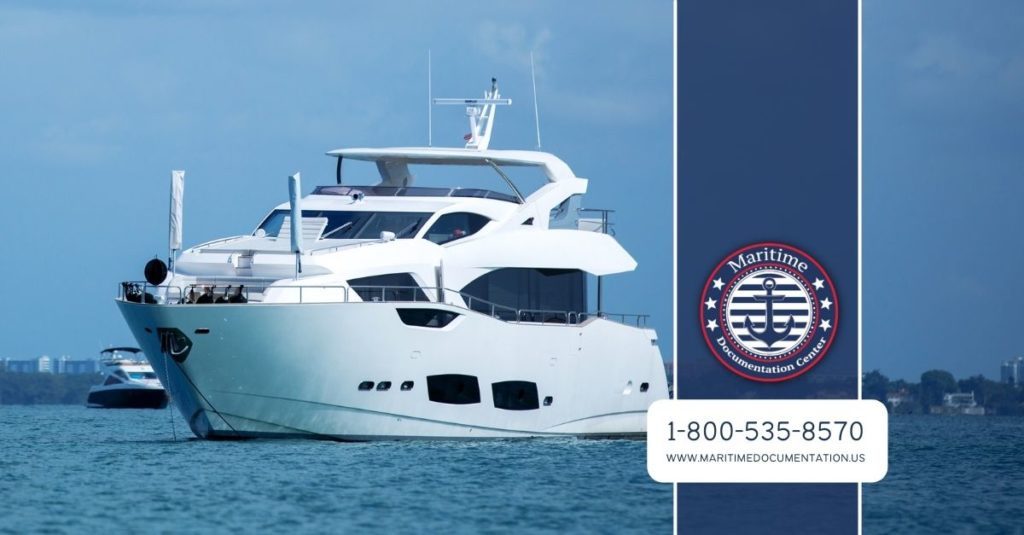 How to Transfer Title of A Boat – Navigating the Legalities from A Marina
For boat owners, there may come a moment when it is necessary to transfer the ownership of their vessel to a new owner.
This may be a complex procedure to traverse, but with the assistance of a marina, it can be completed swiftly and efficiently. What you need to know about title transfers is outlined here.
First and foremost, you'll need to locate a marina that provides title transfer services. Many marinas currently offer this service since it has grown more popular in recent years.
You will get assistance from a marina after you have discovered one that provides this service.
You need to compile all of the necessary documentation in one place. This comprises the vessel's deed or bill of sale and any other related documentation.
How to Transfer Ownership of A Boat
Purchasing a yacht may be a fantastic experience since you have total independence for the most part. You are the captain of your ship.
Many factors, however, are overlooked while purchasing a boat and are only considered when it is time to sell or give away the vessel.
As soon as you purchase a boat, the title is transferred to you, and the former owner no longer has any legal claim to the vessel.
But what happens if you want to sell or give your boat away for some other reason? A boat's ownership may be transferred in various ways, and the procedure is not always as easy as one would expect.
According to state.gov, transfers of ownership are controlled by relevant federal, state, and municipal regulations. Although some jurisdictions have legislation mandating the use of a specific form for transferring ownership of a boat, the majority of states accept a bill of sale when doing so.
The Department of Motor Vehicles in your state may be able to assist you in obtaining the necessary documentation to transfer boat ownership to another person in certain instances.
Essential Tips for Transferring Boat Ownership
When you buy a boat, the excitement of finally getting out on the water is only matched by the learning curve challenge that comes with boat ownership.
Keeping your vessel in top condition requires time, effort, and knowledge – but it's worth it for those fun weekends out on the open sea.
If you're looking to hand over your boat to a new owner, here are essential tips to ensure the transfer goes as smoothly as possible.
Make sure you have a written sale agreement between yourself and the buyer. This document will outline the specifics of the sale, including price, payment terms, and delivery information.
Transfer registration into the buyer's name as soon as possible after closing on the sale. This will ensure that they can operate the boat legally and that any liability falls on them, not you.

Get organized – Make sure you have all of the essential documents gathered together, including the title, registration, insurance information, and any bills or receipts related to the boat. This will make it easier for you and the new owner to complete the transfer process.

Review the paperwork – It's essential to read through it carefully before signing anything. This will help ensure that you understand precisely what you agree to.
What Is The Purpose Of A Bill Of Sale Boat?
Bills of sale are contracts duly acknowledged wherein the owner of a vessel transfers title to the property to another person.
A bill of sale boat may take the form of absolute or conditional depending on the terms therein. Before transferring a boat without creating a document that has been acknowledged by a notary public and carried out under state laws, it should be conclusive for everyone that it is already sold. This means no future claims or disputes will fall into place regarding your ownership.
Receiving an acceptable bill of sale document should entail having an actual "title" to a vessel written proof and recorded.