You'll need a bill of sale if you plan to sell your boat. This document is required to establish the validity and completion of the transaction. A bill of sale is a document that proves the legality and ownership of a boat. Before putting any effort into selling your vessel, you must create the document for it to be legally binding. Most buyers will not make an offer on your boat if they are unsure about the legitimacy of the bill of sale or are unable to provide the funds necessary to cover the tax obligations. Besides the bill of sale, you'll want to keep various other essential documents on hand. You and the buyer will benefit from knowing these documents and having them on hand. Listed below are a few documents that should make things go more smoothly.
The Title Document Processed at Our Site Just Like the Bill of Sale
The vessel's title document is the most crucial evidence that can be used to demonstrate ownership of a vessel. It is essential to store the title paperwork in a secure location so that it may be presented as evidence of ownership of the vessel if it is misplaced or stolen. It has all of the pertinent information about your vessels, such as the make and model, the length of the vessel, the state in which it is registered, the name of the owner, the date of the last sale (if applicable), the valuation of the vessel, and much more. The title paperwork must be readily accessible, should law enforcement or other government authorities so need it. When you are exhibiting your boat to possible buyers, it is good to have any personal facts about your boat in case the potential buyers have any questions about it.
The Transfer of Ownership Agreement
The other thing that will be required of you is to fill out the agreement for the transfer of ownership. You can find a copy after this article (or you can use this link), where I've filled in all the fields with fake information so that you can see what it should look like. Alternatively, you can use this link. Erase those lines and replace them with your information in the appropriate spaces, then print off that paper and collect the seller's signature. If the boat is subject to a lien, the holder of that lien will be asked to sign the agreement alongside the original parties. It is essential to remember that regardless of who takes ownership of your yacht, you and the purchaser will be responsible for paying off any mortgages or liens attached to the boat until those obligations are satisfied.
The Weight and Measurement Certificate
The official dimensions of your boat, including its length, breadth, and weight, as well as its center of gravity and its metacentric height, are all included in this document. It is good to have when you register your vessel. It is also beneficial if you need to tow your boat to another area since the state requires this information when you're acquiring a new registration in another state. In addition, it is essential to have it when registering your vessel. If your state does not provide a free copy of this document and the bill of sale at the Maritime Documentation Center or on their website, you may be able to buy one from a marine surveyor. Many states offer this document for free. On the other hand, if you have altered any of the equipment on your boat since the last time it was examined (for instance, if you have installed new sails or a new engine), you will be required to pay for a complete examination instead of the standard survey.
USCG Documentation
When you are ready to sell your boat, the paperwork that pertains to your boat will be the first item you will require. What exactly is the "documentation" term? In essence, it is a sticker that you affix to the hull of your boat that demonstrates to anybody who views it that your vessel complies with specific safety norms and requirements. If you do not have the proper papers, you will not be able to register your boat and will not be permitted to operate it lawfully on any body of water. In addition to purchasing your boat from the Coast Guard, you will need to purchase a Certificate of Documentation from them. This document provides you with authorization to legally operate your boat and includes all of the standards that must be met by your vessel. This certificate is only valid for renewal. You will be required to renew it about every five years by paying another cost; however, additional labor is necessary in addition to paying the charge.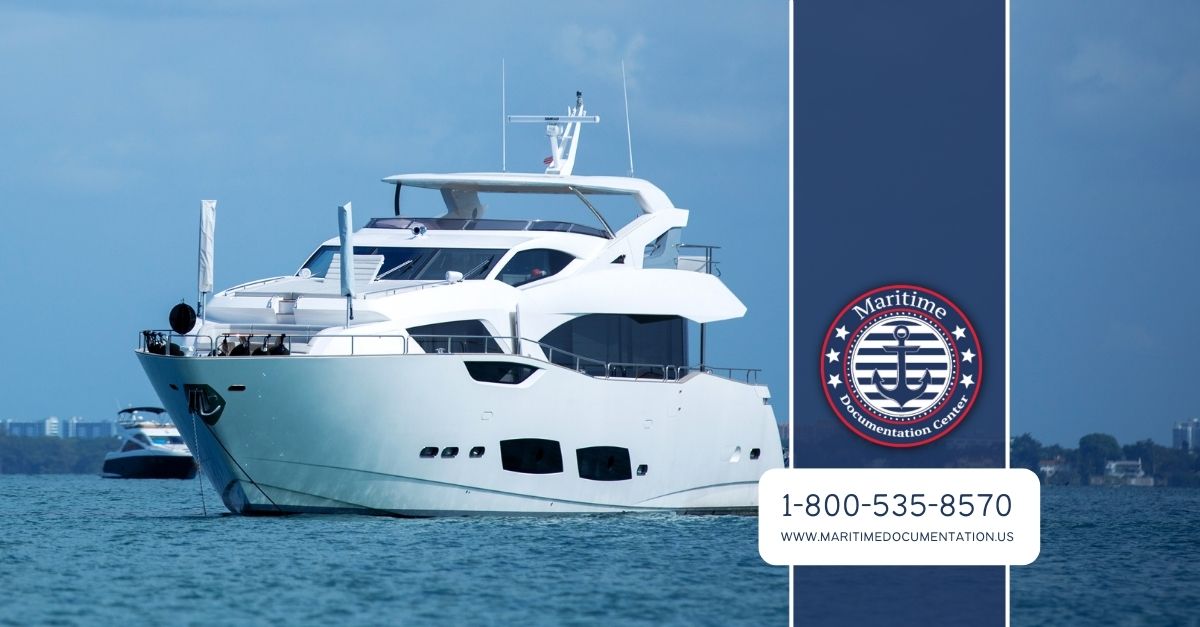 A Photocopy of Your Current Boat Registration
With a few notable exceptions, registering a boat is obligatory for vessels with a gross tonnage of more than five tons. The boating restrictions for your state are often posted on the website for your state. When you sell your boat, be sure to carry a photocopy of its current registration with you. This will allow you to quickly verify that the boat is yours since the registration will include the same information as your driver's license, including your name and address. It is not always the case that boats have titles; if they are less than three years old, likely, they do not have titles. You have to additionally make photocopies of anything significant and put them away in a secure location, such as a safe deposit box or the residence of a reliable friend.
Simply put, you can save a lot of time and hassle by using the proper forms, such as the bill of sale. Let them help you with the details so you can sell your boat. For more information or to order these forms, call the Maritime Documentation Center at 800-535-8570.