No matter when and where you're boating, safety is always what's most important. Boating during the summer of 2020, however, presents new challenges. The pandemic has upended so much and boating is no exception. While the primary focus of our site is making sure that you have all of the documentation you need to be in compliance with Coast Guard boat requirements, we want you to be as safe as possible when you're out on the water. Below, we've collected some safety tips that can serve you through summer and beyond. 
Social Distancing on and Off the Boat 
You know by now that, when in public, staying six feet or more from someone you don't know (while wearing a mask) is the best way to go about your business. That's certainly true when you're buying provisions. To be clear, you don't have to wait until you see a sign outside telling you to do so or tape markings on the ground demonstrating six feet. The same goes for when you're on your vessel as well. That's particularly true if you have people on the boat that you don't live with. Staying a distance away from each other, even while out on the water, can pay real dividends with your health.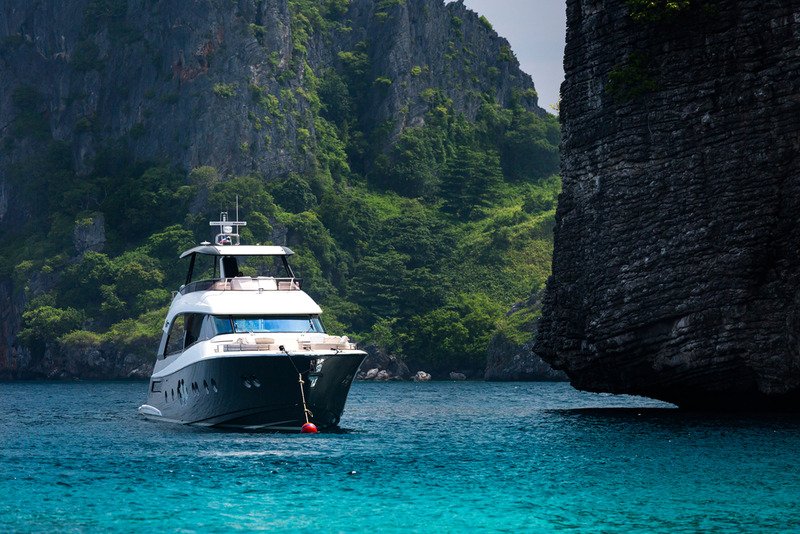 A Clean Boat is Always a Good Idea 
Many of the places that have seen the highest number of infections tend to be indoors, so a boat has a natural advantage. There are more ways to exploit that. For example, you might want to open your hatches when you're going slow or before you're underway. By that same token, cleaning and disinfection are your friends. They can help to keep you and anyone that comes on your boat safe and, not for nothing, they can make your boat look great too. Wiping your boat down and spraying it after every use is a good practice. Make sure to especially focus on the areas that get touched often: handles, latches, lifelines, and so forth. Just as you would wash your hands after having gone to the bathroom, do the same before and after you leave the boat. 
Don't Forget Other Safety Requirements 
Just because there's a dangerous disease out there doesn't mean that you should forget about standard safety. You still want to have flares, personal flotation devices that fit every person on the vessel, first aid, and more. Many vessel owners, in fact, are adding thermometers to their first aid kids. That way, they can check the temperatures of anyone who comes on their vessel, thus weeding out those who could have a fever and thus potentially make everyone sick. 
Stay in Compliance with Coast Guard Boat Requirements Come What May 
Eventually, this time will pass. Until then, it's on all of us to do everything we can to stay safe. Here at the Maritime Documentation Center, we can help you to be in compliance with all of your vessel documentation no matter what's going on in the outside world or what time of year it is. To learn more, give us a call at (800) 535-8570.