Do you own a boat and have a documentation number issued by the US Coast Guard? In that case, were you aware that you can use the e-Documentation system provided by the US Coast Guard to submit your US Coast Guard vessel documentation electronically? This system offers many benefits, including tracking the progress of your filing and faster processing times overall. Other advantages include. In this post, we will go over the benefits of using the USCG e-Documentation system and demonstrate how to submit paperwork electronically. As the owner of a boat, you are well aware of the significance of maintaining current documentation for your vessel. Did you know that you can now submit your paperwork online? The following are some advantages of filing online:
You'll Save time
When vessel paperwork is submitted online, it is much simpler for the United States Coast Guard to get the information they want from any global location. When there is a crisis or a scenario that requires urgent assistance, it is considerably quicker than contacting a contact or sending them an email to ask for help. When you file your vessel paperwork online, you and the US Coast Guard save Time. Since you only have to fill out your papers once and then electronically submit them, you won't have to fill them out again if there is ever a change in the location or ownership of your ship. In addition, it is more secure than shipping physical copies of the paperwork associated with your US Coast Guard vessel documentation. It may lessen the chance of your information being lost or forgotten while it is transported.
By having US Coast Guard Vessel Documentation, You'll Be Able to Avoid Mistakes.
When you file the paperwork for your vessel using an online system, you can avoid making the most typical errors when filling out papers manually. These include forgetting to fill in a required field, making mistakes while entering your information, or incorrectly formatting your signature or contact information. According to state.gov, you will save yourself the trouble of having to file again if you avoid making errors, but more significantly, you will ensure that your records are maintained up to date and correct. If even one of these slips through, it might cause a delay in processing your application, and inaccuracies in crucial areas can potentially cause your application to be rejected. You won't have to worry about wasting time or becoming stressed out if you use our online portal since it will allow you to check that every component is filled out.
You'll Stay Organized.
It is a good idea to have the appropriate US Coast Guard vessel documentation available if you are attempting to manage your funds, whether you are working with a company that requires proof to be paid or simply trying to handle your personal cash. When doing business on a global scale, the significance of this point may become even more apparent given that the United States Coast Guard mandates the possession of certain documents by vessels traveling between US ports and foreign seas. 
When you have many boats and captains working for several organizations, it may be challenging to keep track of all of their documentation. When this happens, you'll find that having an electronic file system is extremely useful. If you create an account with the Coast Guard and save your papers online in a safe location, you'll always have access to anything that you need. You may also utilize the web interface to keep track of various captains' hours, which is required by law in certain jurisdictions.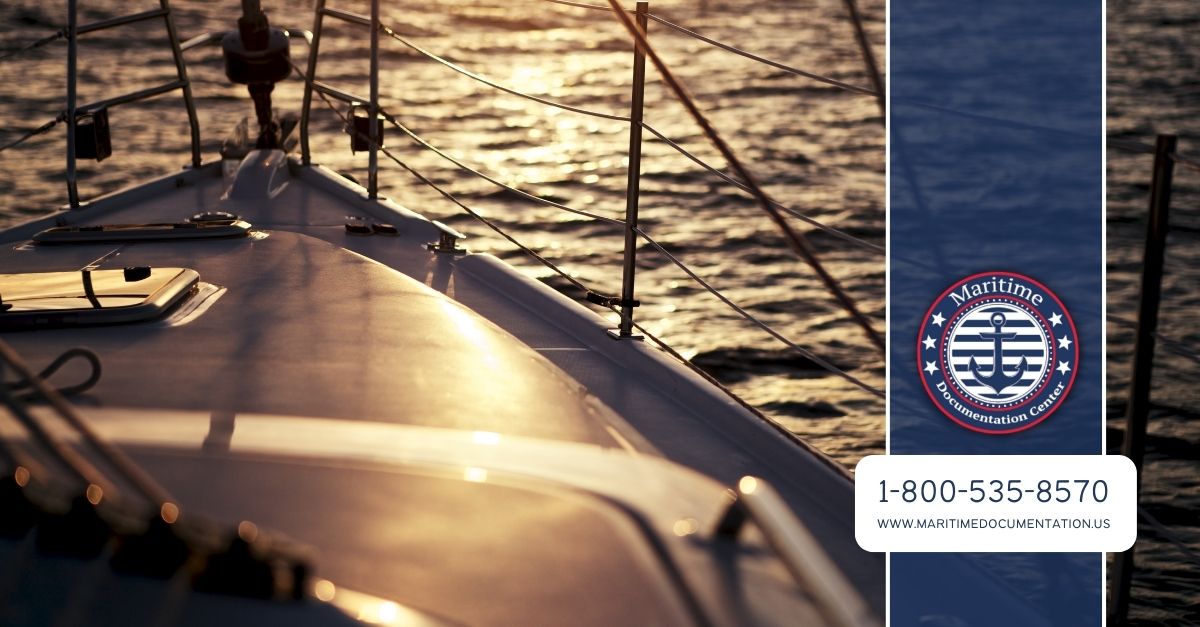 You'll Have Immediate Confirmation.
An official may view your application immediately if you submit it online. As a result, you'll instantly find out whether your form has been approved or denied. Getting a response to a mail-in application might take up to a month or more. The procedure is simple and quick. Once the form has been filled out and sent through email, there is no need to visit a post office or purchase specific envelopes. Afterward, it's as if you never left your home or computer! You may immediately get your documentation number. The Coast Guard will give you email updates on the status of your application if you submit it online and request processing information. You will get a confirmation email and a shipping contract if required by law after the paperwork for your vessel has been completed. You'll be notified through email if there are any issues with your application's processing.
The Maritime Documentation Center is the best place to order US Coast Guard Vessel Documentation online. Our knowledgeable staff can answer all your questions regarding this service and its benefits. Call us at (800)-535-8570  today to get started.