The United States Coast Guard is the governmental department that regulates all of the maritime activity on federal and close international waters. They do so by issuing certificates and making sure that the boats are subject to the rules. This article will tell you what are those Coast Guard boat requirements you need to know, so make sure you read it and comply with the rules before summer ends! 
Coast Guard Boat Requirements
Other than making sure your vessel has the appropriate documentation, the governmental agency recommends you comply with a series of Coast Guard Boat Requirements. We have organized them by subject to make it easier for you to understand them. 
Flotation Devices
The USCG categorizes the vessels according to their size. As a general rule of thumb, the bigger they are the deeper they go into the ocean. With that in mind, vessels smaller than 16 feet are required to have a flotation device ready for every passenger on the boat. If the boat exceeds that size, apart from the flotation device you should have a throwable device equipped (like an inflatable boat).
Fire Extinguishers
Regardless of the size of the vessel, they all need to be equipped with a fire extinguisher, as long as they have an "enclosed fuel or engine space, enclosed living spaces or permanent fuel tanks". The word permanent means that it can not be moved by one person. In reality, you should appeal to common sense. If there is an area of your vessel in which you think fire might occur, then you should carry one on your vessel. A kayak, for instance, will not probably need one. A large ship, with an engine room, will definitely do.
Visual Distress Signals
The last of the Coast Guard Boat requirements we want to emphasize is the visual distress signals on coastal waters. If you operate your vessel at night or, more specifically, between dusk and dawn, you will need to carry night signals on your vessel. In addition to that, if your boat is larger than 16 feet, you will also need a hand flare that can be used for three days and night or an orange flag for the day and an electric SOS signal light for the night. The important thing is that the element you choose can be seen both at day and night in the case of an emergency.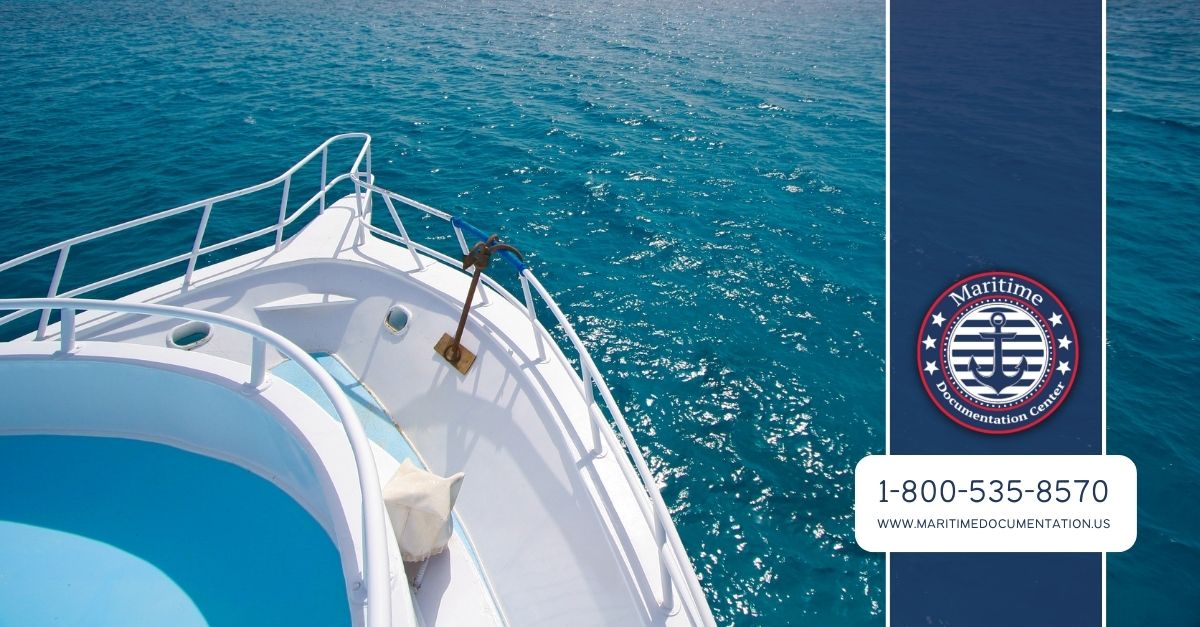 The Maritime Documentation Center
Now that you are aware of what the US Coast Guard Boat Requirements are, it is time to concentrate on your documentation. And what better place to do it than the Maritime Documentation Center itself? We are a private service that processes your documentation requests to the USCG. We allow you to do it completely online, on an SSL-encrypted platform that keeps your data confidential and we have our experienced staff overlooking the forms you submitted so no mistakes are made and no delays take place. What are you waiting for? Contact us today for more information we can give you!