Have you heard that the United States Coast Guard (USCG) maintains a vessel registry? When you own a vessel registered with the United States Coast Guard (USCG), you have access to a range of critical maritime services and resources, among other advantages. In the following article, we will introduce the Ship Registry System and highlight some of the essential benefits of registering a vessel. There are a few fundamentals of the ship registration system that you should be familiar with if you are the owner of a ship registered with the United States Coast Guard (USCG). You will better understand how it operates and what to anticipate with the following quick information.
Vessels Must Be Registered to Sail in Coastal and International Waters
Imagine a vast edifice full of maritime records, like a county clerk's office for ships, and you have the image of a vessel registry. On the other hand, you may see a stunning cruise ship in a tropical port. Perhaps your favorite beach is headed for an oil spill because of an old, rusted boat. These lists are maintained to ensure that ships in distress get timely assistance, increasing the likelihood that everyone on board will return home safely.
It is crucial to know who you're dealing with on the high seas, which is why these registers provide facts like the ship's builder, year, and weight. This is of the utmost importance in the case of an emergency or sickness when sailing in unfamiliar waters. Many nations demand identification from ships to provide assistance or share medical information in a crisis.
The USCG Registers All Types of Vessels
All vessels, from fishing boats to cargo ships to warships, must be registered with the United States Coast Guard (USCG). This is the government department in charge of checking ships for legal documents and compliance with safety regulations mandated by the United States. In addition to the usual methods, the U.S. Coast Guard has a somewhat unusual procedure for registering ships. The U.S. Coast Guard uses a "register system" to keep track of boats, rather than a "certificate of title" like certain states.
Each vessel is given a unique identification number in a registration system, much like a car's VIN. The U.S. Coast Guard uses these identifiers to track individual ships' details, such as their previous owners, where they've been, what kind of ship they are, etc. This is significant because it allows the USCG to issue certificates that may be used to identify a vessel for any purpose legally; the certificate doesn't have to be tied to the purchase or sale of the ship; it simply has to be able to identify the boat.
Registration is Required For all Vessels Over 5 Net Tons, Regardless of Propulsion Type
The United States Coast Guard requires any vessels above five net tons (10 gross tons) in size, regardless of propulsion method (sail, steam, diesel, gas, or human labor), to be registered with them. When a ship is written, the official ownership information is recorded in the national vessel registry of the country where the vessel is registered. Either a government inspector will physically check everything over, or you may do it all online by filling out forms and uploading photos and other information to a government database. For the government to ensure that ship owners pay their fair share of taxes and fees and otherwise abide by the law, registration is essential. This may seem easy (and it is, in comparison to the registration procedures in some other countries), yet there are numerous instances in which it is anything but.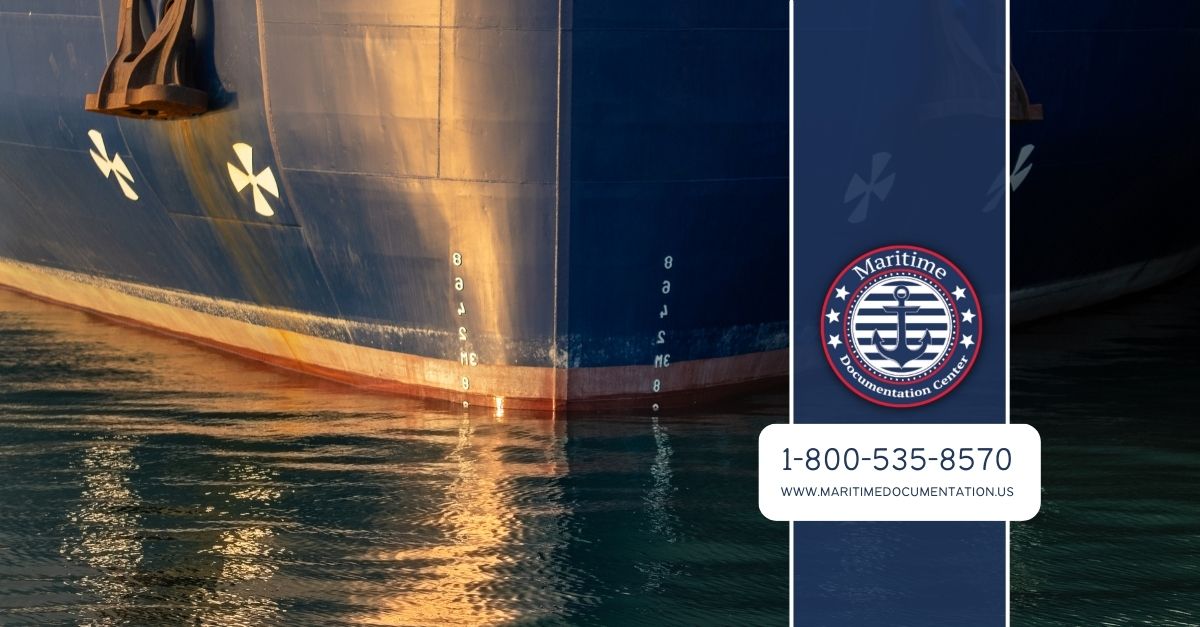 Vessel Registry Has Certain Benefits To The Vessel Owners
By declaring ownership of a boat to the U.S. Coast Guard or another national maritime organization, a boat's owner is effectively certifying that the ship is seaworthy and suitable for recreational yachting (or any other activities that do not include carrying passengers for compensation). Generally speaking, registered vessels are subject to periodic inspection to ensure they continue to fulfill the minimal criteria for seaworthiness.
The particular laws and regulations will differ by nation. Once registered, yearly maintenance costs must be paid to keep your account active. This varies greatly depending on the country and the size of the ship. Late registration fee payments are subject to penalties. It's essential to bear in mind that a vessel registry does not guarantee that it will be safe from danger while at sea. There may still be liability concerns if your boat sinks or is severely damaged while you're on the water.
We're here to help! If you have questions about adequately registering your vessel with the United States Government, don't hesitate to contact the Maritime Documentation Center through the online chat. Our specialists will walk you through the process and ensure your paperwork is completed accurately and on time.